Black Friday 2021 Carbon Offset
Posted on November 28 2021
As small business owners, Mary and I have to make millions of choices every year. Everything from technical coding decisions for the website, to which products to pick for Christmas, to what photos to put on Instagram, to decisions about staff, and everything in between. And it's hard to be confident we're always making the 'right' decision - not just for the business numbers, but also about how we want Analogue Wonderland to run: how our business affects our team, the film community, and the wider world.
One of the easiest ways to improve our confidence is by working with folks we know share at least some of our values. So bringing in Marina to work on the WonderLab means that we know it will be run as sustainably as possible. Working with small suppliers who are passionate film shooters means that the community will get brilliant products and brands to help their analogue photography adventures. And signing up for Living Wage accreditation means that we always get the latest and best information on what's right for all our staff.
One partner we don't often talk about is Shopify: the platform that hosts our website and runs a lot of the technology that allows us to manage stock and prices and lots more besides 💻
---
There are several competitors to Shopify who could also run our website, but we always liked Shopify because it fights the corner for small independent businesses against the super-giant tech corporations - and in the past few years it has seriously stepped up its eco-commitments.
We all know that selling and shipping films has an environmental impact - at the moment that's unavoidable, whether you're an online retailer or hold a city-central premise. We look to minimise this ourselves with smaller (custom) boxes, recycled and recyclable packaging, compact and efficient refridgeration systems and much more. However that impact still exists - especially through the transport network - and we're just too small to make a meaningful dent in how goods and people travel through the world.
But Shopify aren't too small... And the most important thing they do for us at this time of year is their investment in offsetting 100% of the carbon impact from Black Friday shipments through all of it's merchants!
And of course that includes Analogue Wonderland ♻️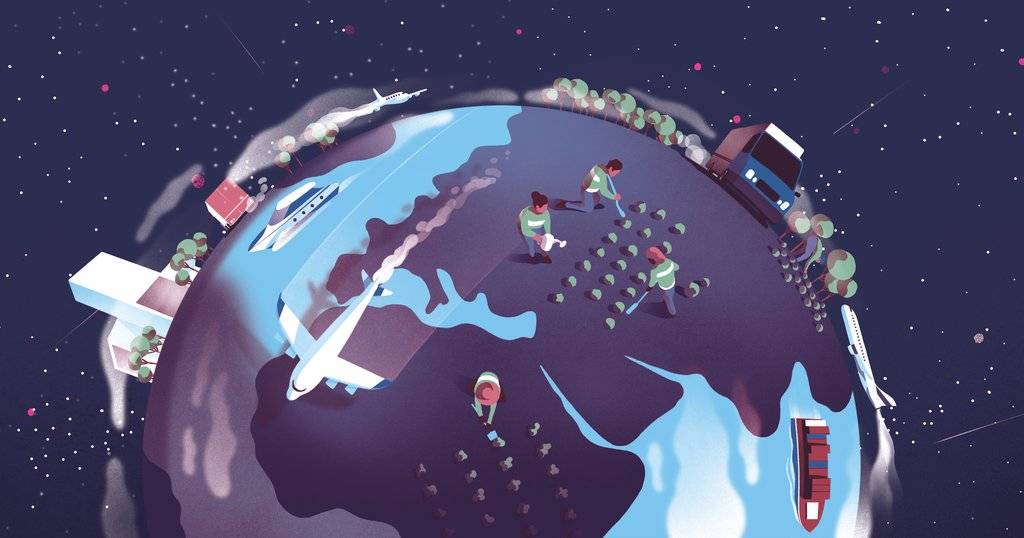 You can read all the details in Shopify's blog post here - and it's very clear that this isn't some PR exercise to try and get an edge in the tech field. They've published a playbook about kickstarting a wider carbon market, they are explicit that they would rather be dealing with the issue firsthand than via partners, and their long-term goals are about carbon 'elimination' rather than removal:
"Instead of releasing carbon into the atmosphere only to pull it back out, let's not release it in the first place"
---
In the meantime they're working directly with four carbon removal companies, who are each approaching the issue in a different way. Again, Shopify is clear about these companies:
"It's important to note that these aren't your average offsets with questionable climate impact. These are companies pursuing high-quality carbon removal technologies and solutions that are already working to reverse climate change, and will do so even more as they scale."
---
What does this mean for AW? 🎞
Simply put: it eases our minds! We know that at the busiest time of the year- when the environmental impact of most shops in the world will be at its peak - our website provider has quietly and automatically added all of our shipments into their global carbon commitment.
So if you've purchased from us since Friday - or are planning to do so before Monday midnight - then (a) thank you! and (b) you can be confident that is one truly guilt-free event 😊
---
We know that a single weekend isn't as good as year-round. And we agree that it would be even better if couriers weren't emitting any carbon in the first place that requires removal!
But by working with partners such as Shopify we feel comfortable that we're on the right path - making decisions about things that are within our control, even as external governments and societies move slowly in the background towards a greener and more sustainable world.
- Paul and Mary
Incidentally I know that West Yorkshire Cameras and Film Photography Project run on Shopify as well - and I hope they don't mind me mentioning it - so if you've bought from either of them in recent days then you will also be benefitting from the above! 😅