Emily Jackson: IWD2021
Posted on March 08 2021
Emily Jackson @traveloptical has written this article as part of our International Women's Day 2021 celebrations. You may remember her as one of the featured film photographers from last year's Female Voices in Film - since then she has joined the Analogue Wonderland warehouse team, so may even have packed your latest film order!
We have also made a special IWD discount code available on the new #ShootFilmBeNice pins by Rachel from LittleVintagePhotography.
And finally - to join in our #SheHeartsFilm activity on Instagram then check out this post for all the info.
Enjoy!
---
This is my film photography journey in summary. Maybe someone will relate to it, maybe someone will be inspired by it, and maybe someone will be able to use my journey as a photography pick me up!
I was first introduced to film in 2012 when I found a photographer called Rona Keller who shot both film and digital. I became fascinated with the look of her Canon AE-1 and at the time I was a digital photographer who didn't even know film really existed. Finding her photos led me to truly find my passion for photography like never before and I left school to study it, which was where I was introduced to film in more detail.
I knew that film was meant to be for me when my dad gifted me his own film camera that he had since he was my age at the time, lo and behold it was a Canon AE-1: the same film camera I had been drooling over.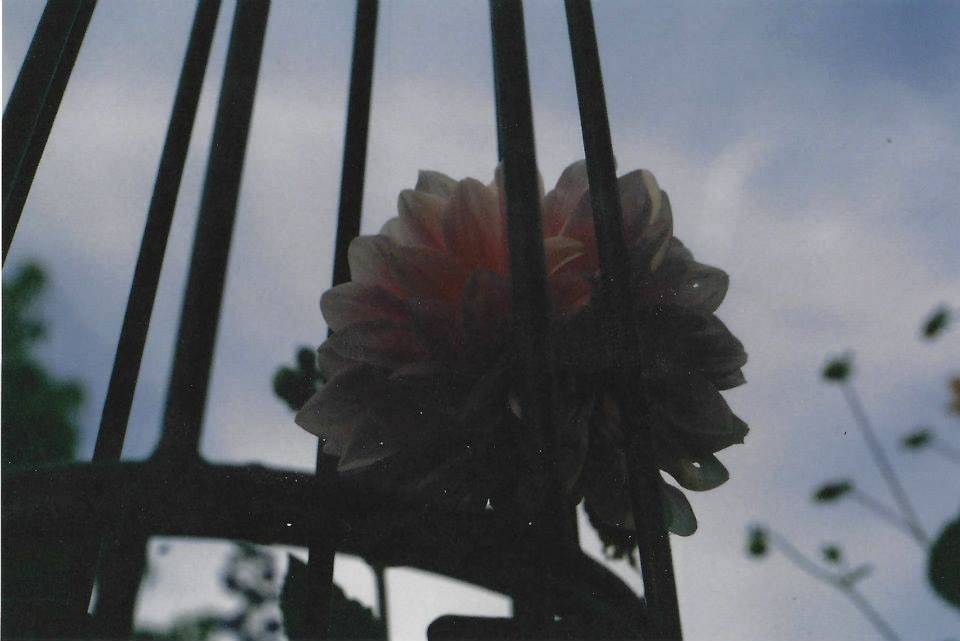 One of the first ever film photos that I took in 2014 on my dads Canon AE-1 - with an expired roll of film
---
When I left college I was able to truly explore different films and use what I had learnt at college to create my own photos, but I still didn't fully understand film.
The first 2 years of me shooting film for myself were rushed and unorganised, I was shooting film digitally and wasted a lot of money on very subpar shots that I enjoyed shooting, but didn't necessarily think through.
Looking back at my photos from that time I can't help but laugh, I knew nothing about ISO and I didn't realise that disposable cameras don't have a close up focal range. Just two of the many silly mistakes I was taught at college but never actually thought about!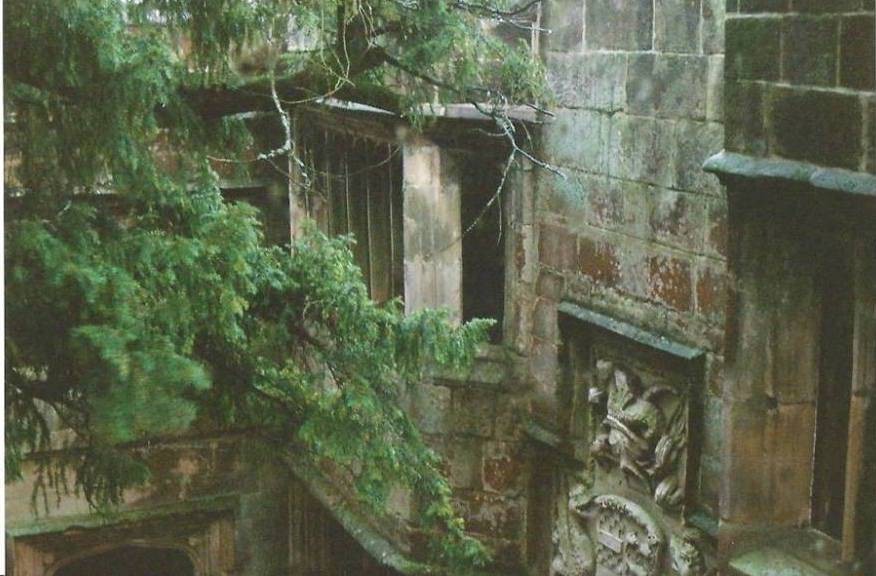 Skipton Castle, Yorkshire shot in 2016 on my Canon AE-1
---
Where I was vs Where I am
Fast forward to the more recent years where I have slowed down in my shooting a lot and now think about my shots, rather than "shoot and pray they end up okay".
A year that stands out for me photography wise is 2019. I had set myself a goal to help me shoot more photos, 1 roll a month minimum with a Polaroid on the side. Something I will recommend to everyone that does photography, it will get you out of the house, you'll have a nice diary to look back on and you might enjoy photography more!
Looking back, I am very thankful this is something I did and I stuck to it throughout the year, as it ended up being one of the most challenging years I've ever faced. Photography really helped me through it and I was able to document most of it, not just in photos but words as well. An example would be in one of my blog posts from that time: https://outintothewild.wordpress.com/2019/06/30/channel-your-feelings/ 
A quote from this blog post that still rings true for me today:
'Even though I didn't know if the photos would show what I was feeling, it felt right'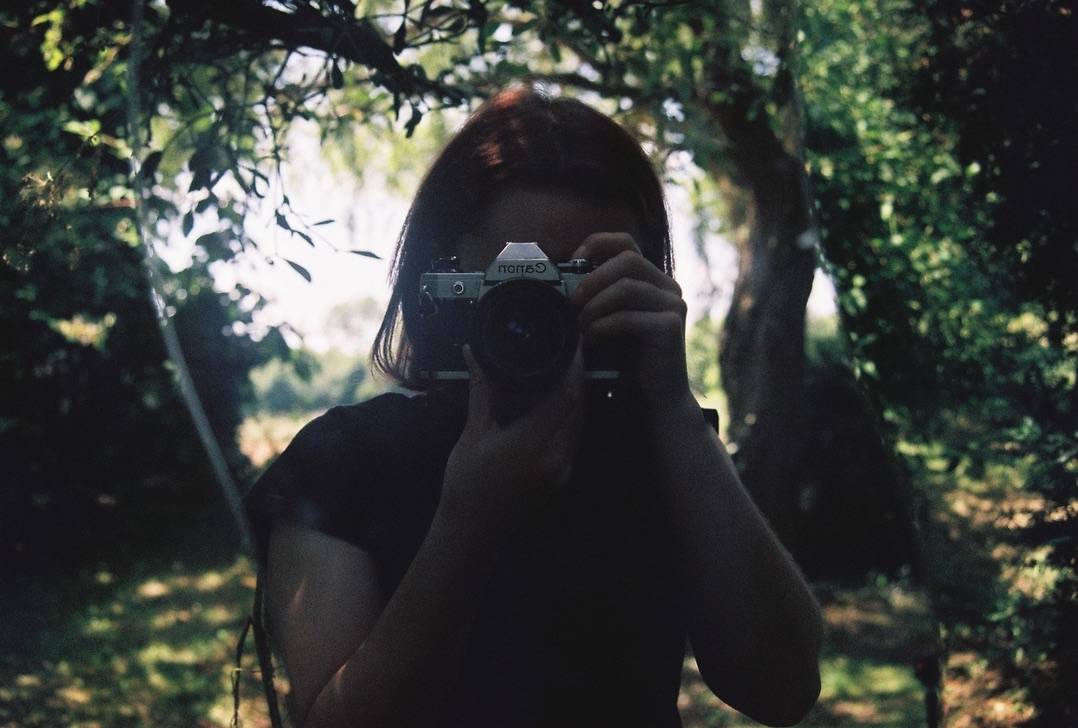 Summer 2019 when I was outside with my mirror trying out an idea that failed miserably
---
Now 2 years on from that terrible year and with everything going on in the world I have barely had time to pick up my camera. But I am okay with that as I have plenty of film to get developed instead.
I have learnt everything I should have paid attention to in college, I still buy too much film just because it's new and exciting. My photography niche isn't really there yet: I shoot a lot of self portraits, a lot of nature and a lot of my dog but when asked what sort of photos I take I will always answer "Whatever catches my eye". That's what becomes my subject whether it is nature, me in nature or my dog in nature. Maybe all three in one.
My advice I would give to any women out there who want to shoot film or feel like it's too hard to get into: just have fun with it. Shoot what you want, when you want. Don't let other people tell you that what you're doing is wrong or weird. If it makes you happy and feel like you've achieved something then stick with it and work harder on it!
I am happy with my photography journey and I'm excited to keep learning and developing my photography with every new challenge I set for myself. I hope other women out there do the same and enjoy the film community for many years to come.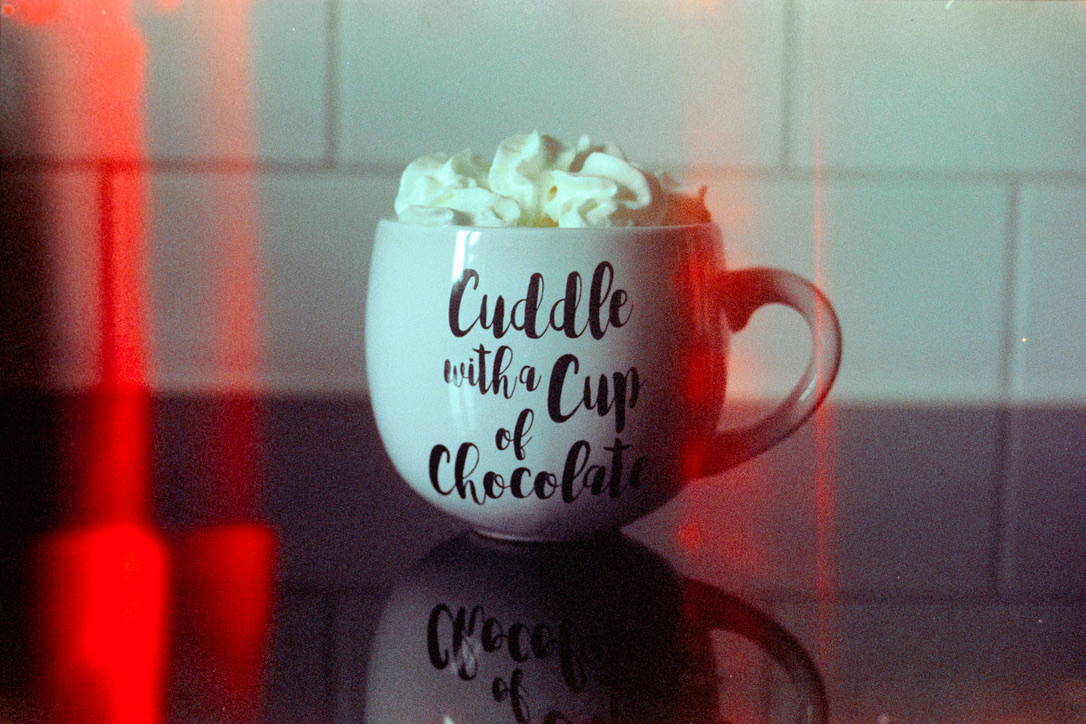 2020 when I first moved into our newly built and renovated flat: Cinestill 800T and my AE-1