Female Voices in Film: Karen Freer
Posted on March 02 2020
As part of our celebration of International Women's Day on the 8th March we are interviewing different female members of the film community, asking the same questions to each for a snapshot of different perspectives and thoughts.
Today the spotlight rests on Karen Freer!
Ed: at the weekend - shortly after completing this interview - Karen had her bag snatched, containing irreplaceable cameras and film :-( Absolutely gutting. So bonus love going to Karen at the moment - and if this acts as an extra prompt for you to buy her zine/donate a camera/send her a personal message of support then so be it!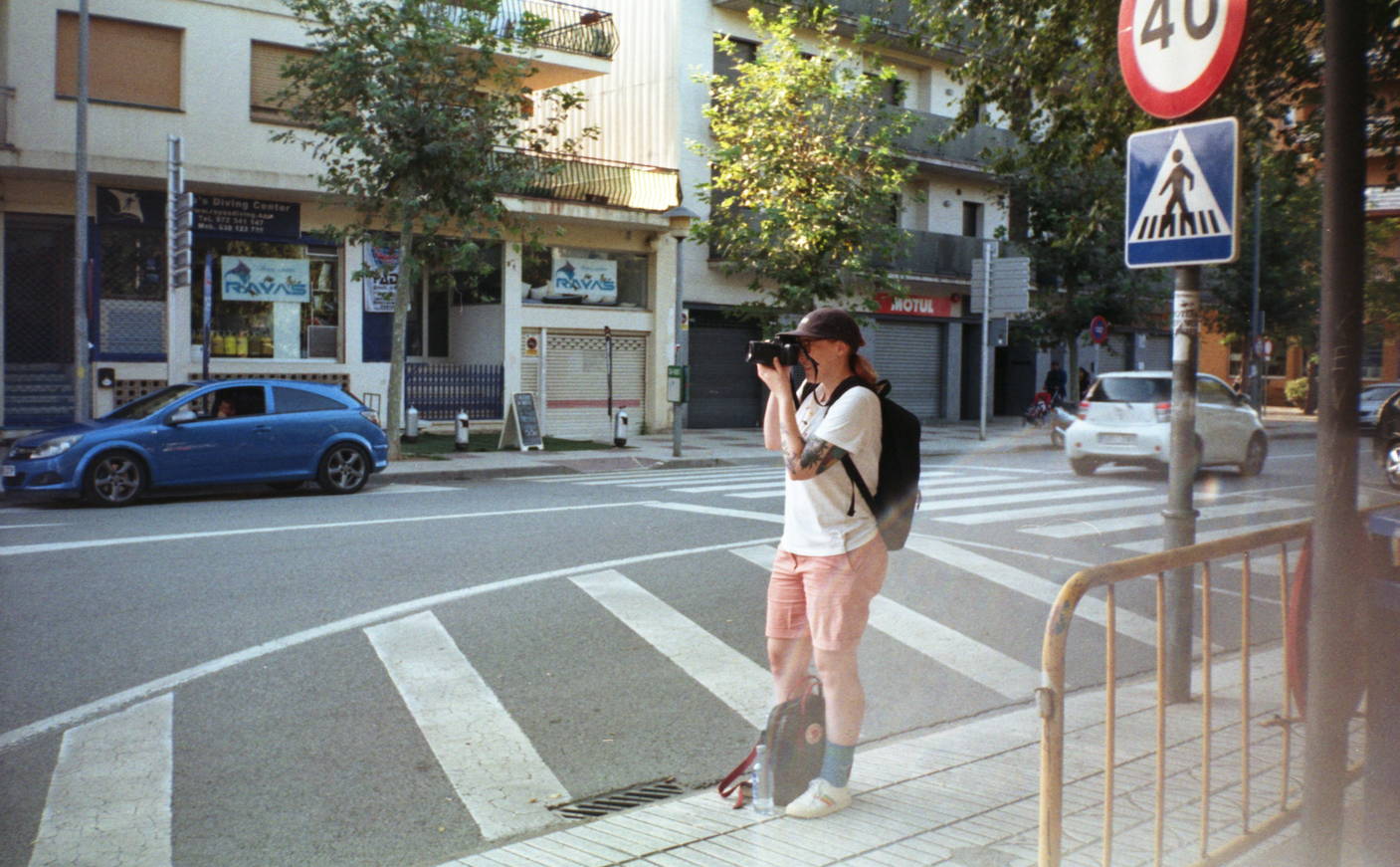 ---
Karen - thank you for your time. What is your film photography background?
100% Hobby, I studied film at university and since have been working within advertising - whether that be movies, tv or digital. There has been some photography throughout my career but not very much and certainly not film.
---
How did you get into film?
I grew up in the 80s when going to theme parks with a disposable camera was the norm. Film photography, for me, has had lots of resurgences but since 2013 I would say it has become a more serious hobby.
---
What is the film photograph you're most proud of, and why?
Currently it is my first proper attempt into portrait photography. I have started a year long project with a friend where I am photographing them once a month to showcase their transition into their authentic self.
Portrait photography always scared me a bit, I am not massively outgoing so the thought of interacting with another person to try and capture their essence seemed like something unreachable.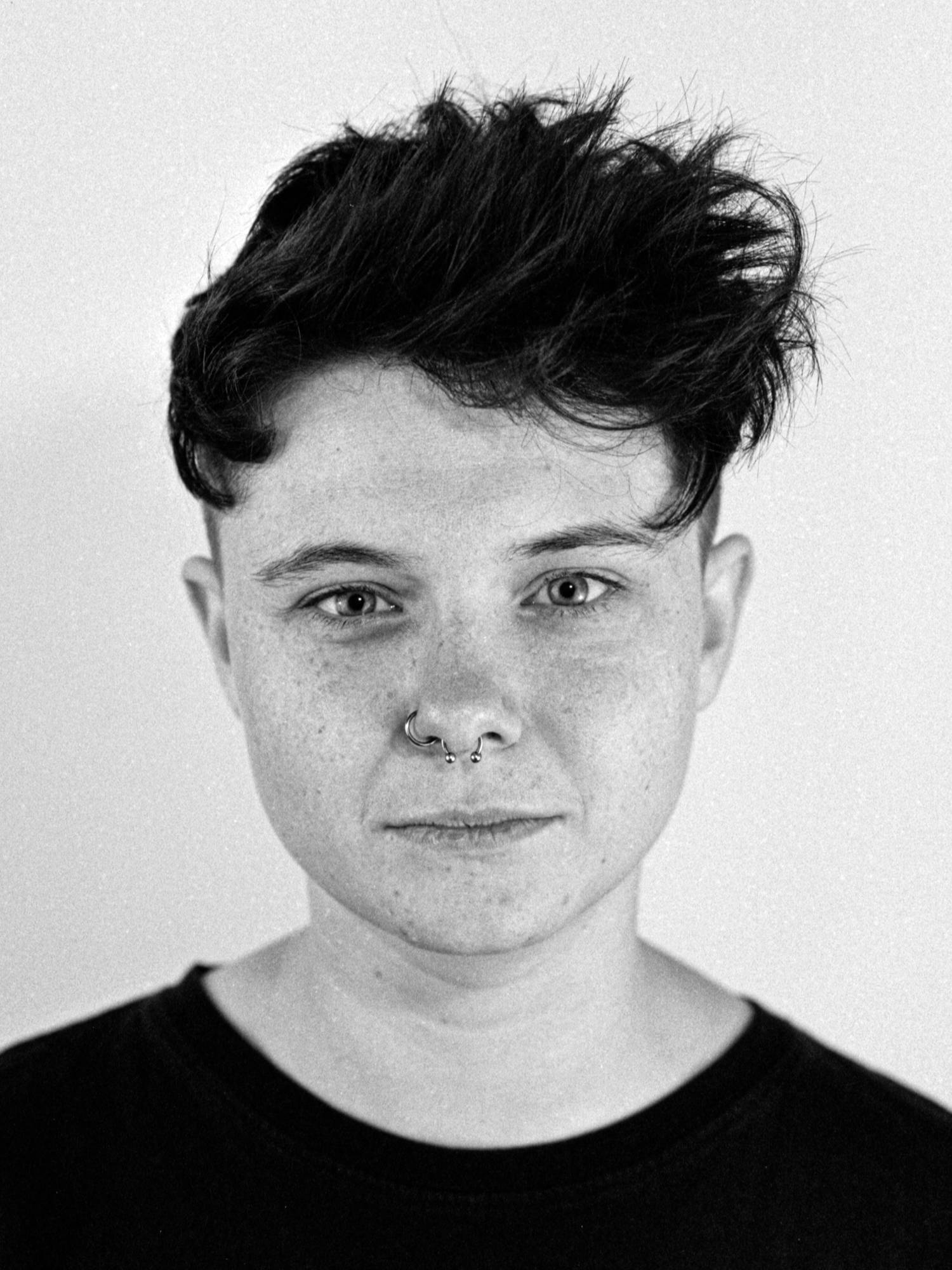 ---
What is your favourite camera/film combination?
I shoot a lot of Roller Derby, something I have been experimenting with is which film I can use that I can push to 6400 ISO and develop at home with the results I want. I have recently discovered that Ilford HP5 developed in Ilford Microphen is THE BEST. I always shoot Roller Derby with my AF Pentax camera - it is much easier than trying to manually focus. So my favourite Roller Derby Camera/film combination has to be; Pentax Z-1p & Ilford HP5 at 6400 ISO.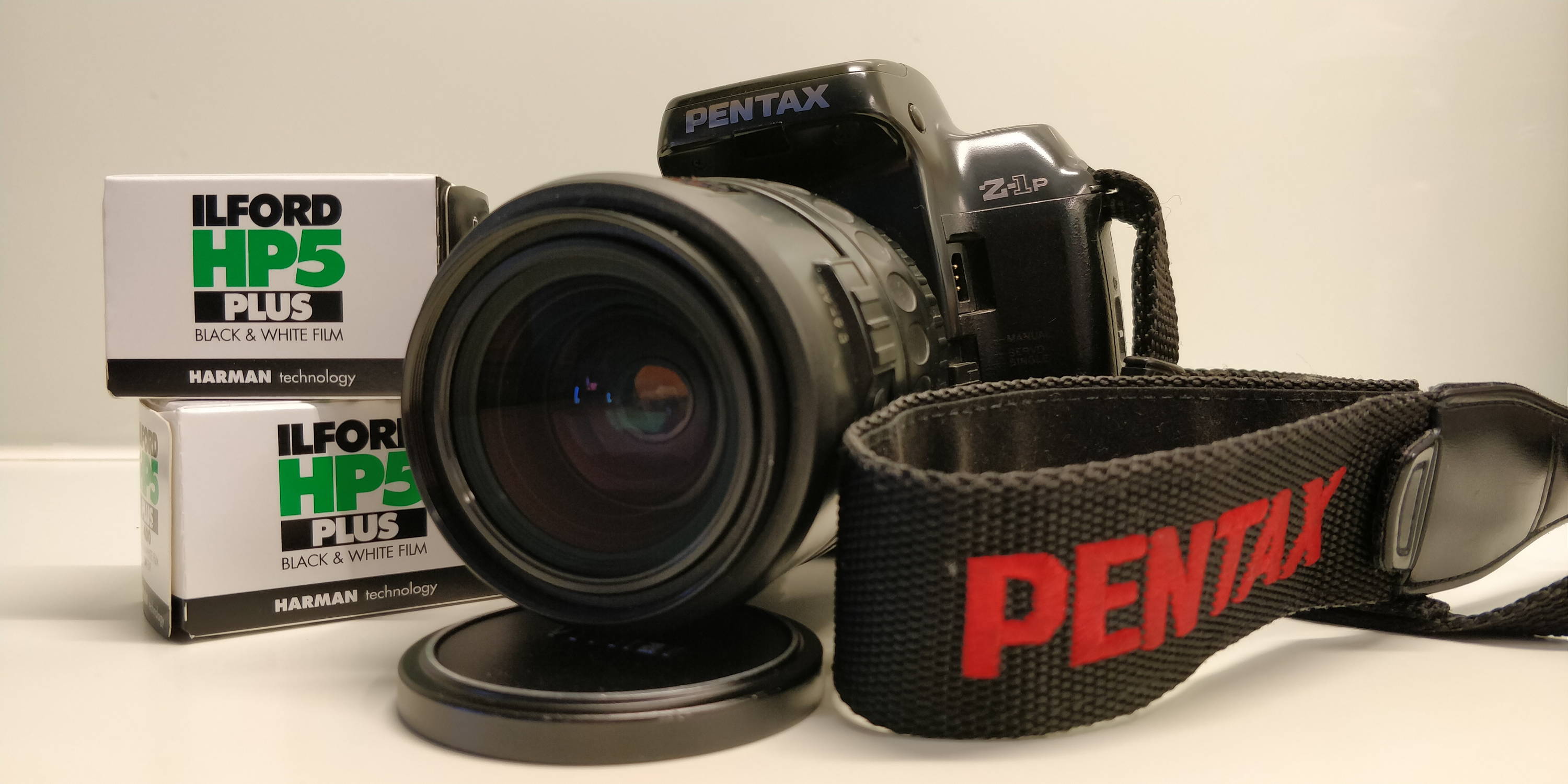 ---
Who is your favourite (famous or not!) female film photographer?
Vania Francesca of All Through A Lens Podcast Fame. She also shoots action with film and her photos are amazing. Plus she is a really nice person and I find a lot of her work inspiring. She recently shot very slow ISO film in the sea which has inspired me to try and shoot lower ISO film again with Roller Derby.
---
What could the community do to support your personal film photography endeavours?
I recently put out my first zine, Filling The Time With Roller Derby, it is a collection of shots I took during The Chartist Cup - a Roller Derby Tournament in August 2019. The images are actually quite a lot different from how I shoot Derby now, mostly due to the film speed I was using for them. I shot most of it at 400 ISO which was super hard because of how fast the game is and because sports halls tend to be very poorly lit.
It would be great if some more people could purchase copies, I have around 30 left and I can't really afford to make my next zine until I have sold about 15 more of Issue One. The zine costs from £2 (plus postage depending on where in the world you live) and can be found here:
https://fillingthetime.bigcartel.com/product/filling-the-time-with-roller-derby-issue-one
I am also up for trading zines so if there are people out there with a zine that I haven't bought yet and want to do a swap that would be awesome!
I have two zines in the making so far, one with photos from my honeymoon around Barcelona, Girona and Costa Brava and a second issue of Filling The Time With Roller Derby.
---
What could the community or industry do to encourage more women to start shooting film?
Showcasing female photographers online is a really great start. I suppose the bigger issue is that for such a long time the photography industry has been so heavily dominated by men.
I am a big advocate of shooting film and if I ever meet another photographer I will always talk enthusiastically about shooting with film.
I am part of a free womxn's camera club in Bristol. We haven't been a collective for very long but are starting to see more new photographers show up. At our first meeting, I spoke to a group of women who mostly shoot digital and just talking to them about my own work has encouraged them to shoot more film and learn how to develop their negatives at a local darkroom. I obviously can't take full credit, I don't think I am that convincing, but talking about my passion for film has sparked increased interest in the medium within others.
We meet fortnightly on a Tuesday at 7pm and recently had a studio portrait session with our founding member. Other meetups have included going to photography exhibitions and showing our latest work to the group for feedback. If there are more female, or female identifying photographers out there who want to know more about our group they can join our Facebook group or contact me.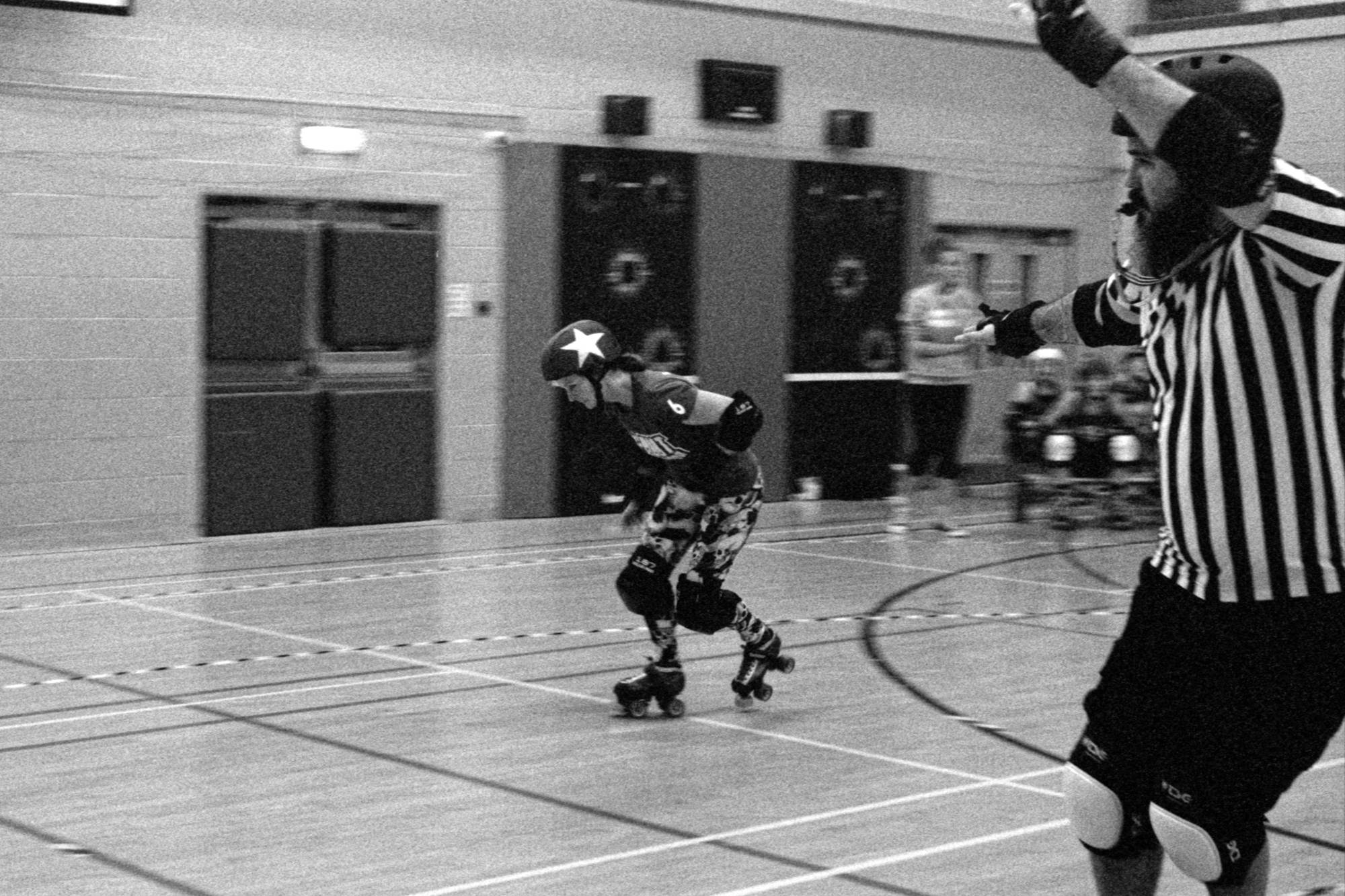 ---
What could the community or industry do to encourage more women to continue shooting film?
I have seen a few grants for female filmmakers recently, something like this could really help women who maybe can't afford to shoot film. If a company like Kodak or Ilford got involved in this type of project that could help someone make a project idea become a reality.
---
Is there anything in particular you want to highlight/explain/address related to film photography and International Women's Day?
---
Where can people find you and your work?