About Analogue Wonderland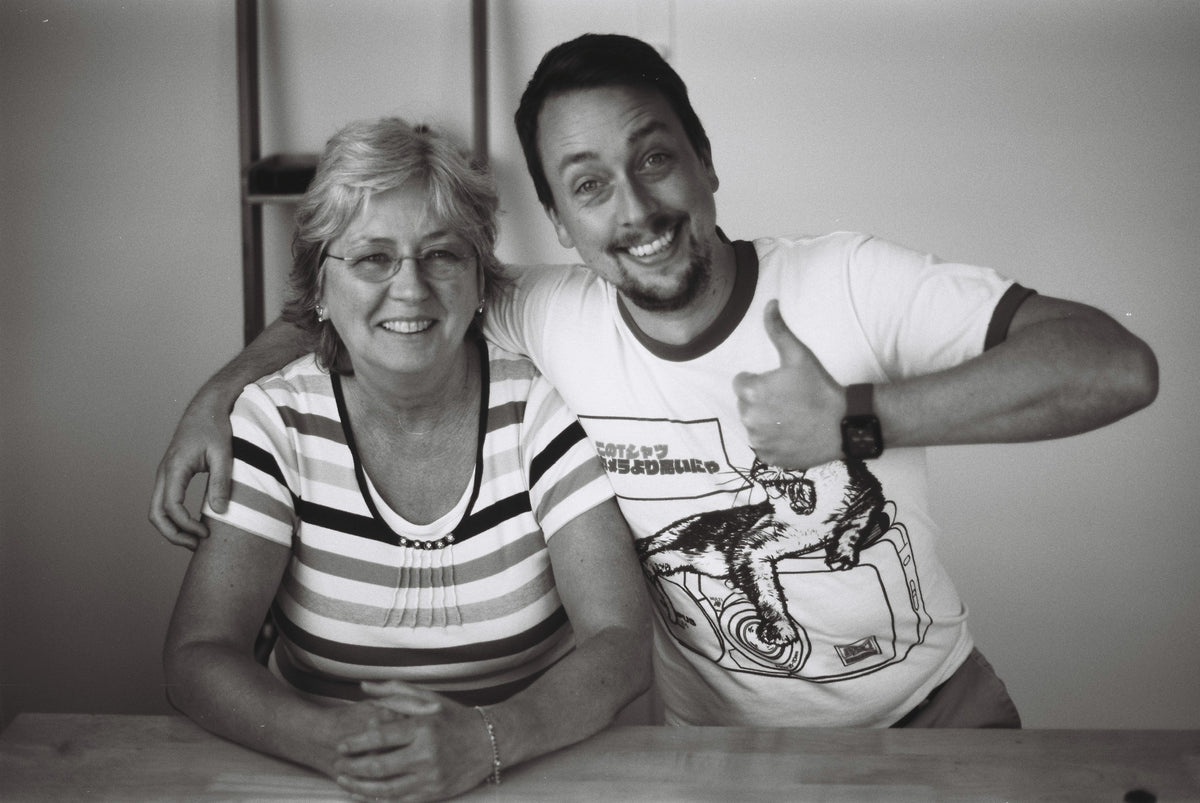 Paul and Mary
It started in 2018...
...with the idea to make film photography as fun and accessible as possible for everyone!
Mother-and-son combo Mary and Paul teamed up to share their passion for film with the world, beginning with a little online store called 'Analogue Wonderland'
Our Journey So Far...
May 2018
The website goes live
The two of us, working from Mary's garage to fulfil film orders all around the world.
Within a couple of weeks it was clear that this was going to outgrow a 'hobby' business
October 2019
Our first 'proper' warehouse
We moved to a small unit in High Wycombe and hired our first permanent staff - terrifying at the time!
September 2020
Film subscription boxes
We launched the Analogue WonderBox - alongside a YouTube channel - to help educate and inspire folks on the incredible variety of films available today
Summer 2021
A new HQ
We moved to a larger unit in Loudwater and doubled our staff, starting a little marketing team to create new projects and ideas to expand the community
November 2021
The Analogue WonderLab
We built an in-house developing lab to provide the highest possible service for film shooters
June 2022
Partner with Planet
We committed to removing 100% of all carbon associated with delivering your film and lab orders (more details here)
Spring 2023
Club AW
We relaunch our loyalty program 'Club AW' to be the ultimate rewards scheme for UK film shooters!
June 2023
Acquisition of SilverPan
We joined forces with SilverPan Film Lab - a Bristol institution renowned for offering bespoke processing services 🫶🏼
The Future...
Lots of ideas!
It's hard to sit still when the community and industry is moving so quickly, and we are very excited about some of our future plans 😅
Meet The Gang
Follow our social channels to see a lot more of Team AW