She Hearts Film is an initiative that began in March 2021 in celebration of International Women's Day, you can see our very first instagram post here! The project was founded by Emma Lloyd, after some warehouse chats with the AW team about the lack of representation of women in film, especially on social media.

The project echoes the ethos of Analogue Wonderland - to make film photography fun and accessible for everyone! - and focuses on female and non binary photographers in line with our wider inclusion goals. She Hearts Film aims to put a spotlight on female and non binary photographers, who are often overlooked and under-represented by the photography industry (and world) through the hashtag #SheHeartsFilm.
SHF Launch
2021
While working in the warehouse, Emma Lloyd and Emily Jackson began discussing ways to make film photography more accessible to women and non-binary people, and #SheHeartsFilm was born! It started with a simple hashtag and photo competition, and has since grown into so much more!
Female Photographers to follow list
22.04.21
Following the success of our International Women's Day photography competition, Emma wanted to give a shout out to all the incredible women who entered, so she published a list of female photographers to follow. This list now has over 180 names on it and is quickly growing! So if you are looking for inspiration or to diversify your instagram feed, or would like to be added to the list, check it out!

Female Photographers To Follow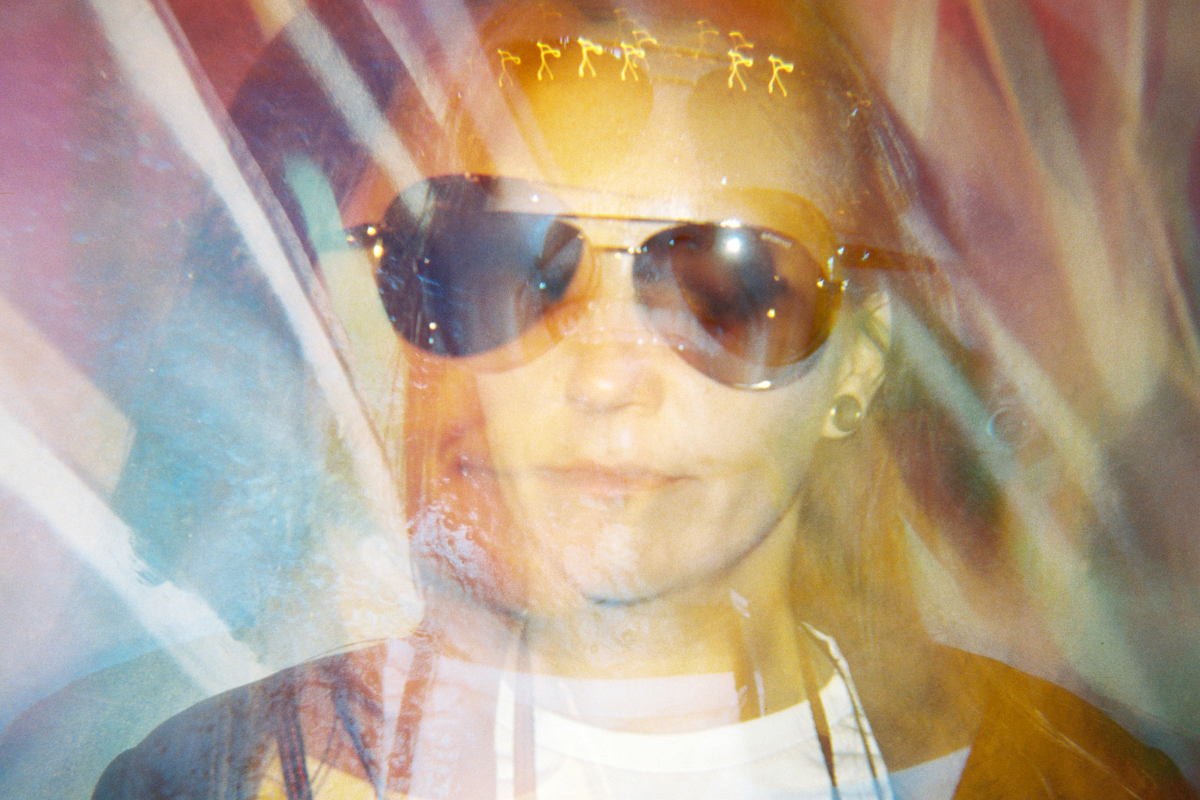 First SHF Photowalk
14.08.21
Our first photowalk took place in London. We started at the iconic photographers hotspot, the Barbican and of course ended in a pub. It was a brilliant day where lots of film friendships were made!
Obscura Exhibition
4.09.21 - 18.09.21
In September 2021 we were approached by the Carousel, a community arts space in Nottingham. They had seen our female photographers to follow list, and wanted to put on an exhibition with some of the photographers we had shared. The exhibition focused on alternative photographic techniques, hence the name obscura (another name for pinhole cameras) and featured cyanotypes, souped films, liquid emulsion prints and lots more incredible and unusual photographic techniques. The Carousel hosted a fabulous private view of the exhibition, featuring shots in empty film pots and some great workshops in pinhole photography hosted by the show's curator, Amber Jesson.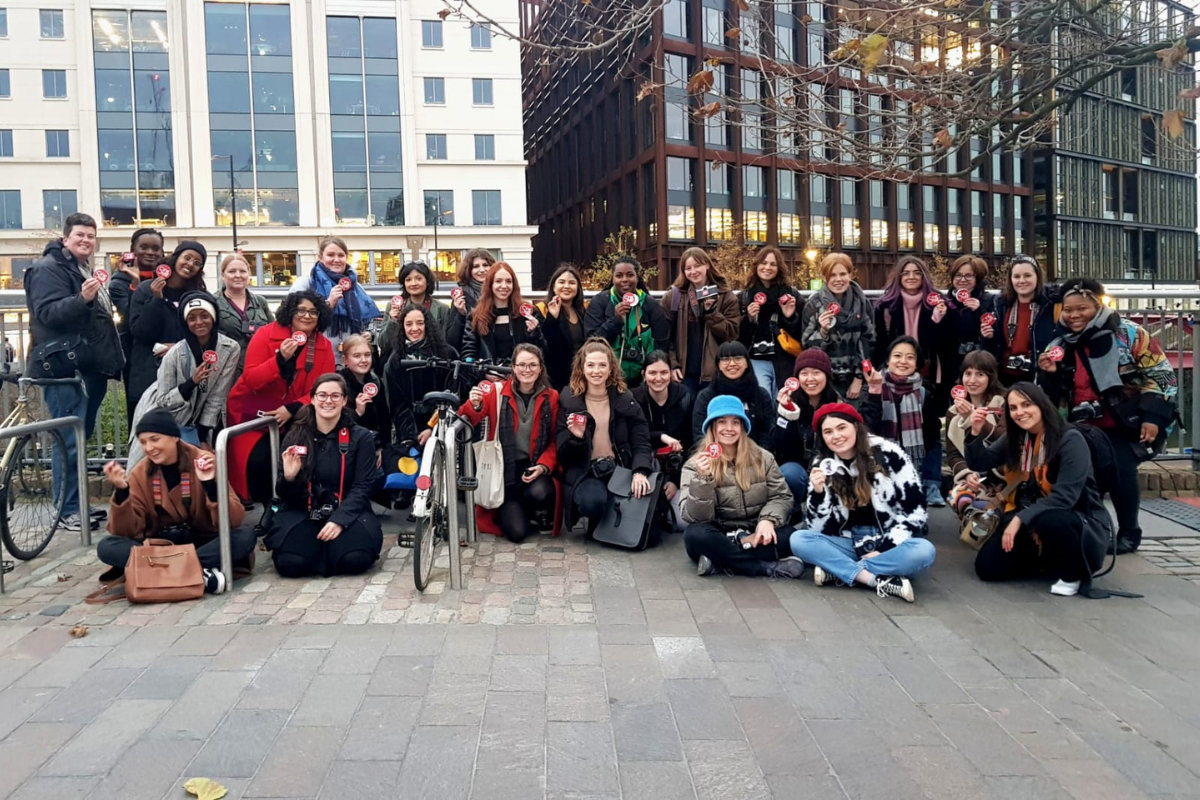 SHF x CineStill
When championing equality for photographers, one of the issues that is often discussed is accessibility and safety. Night photography in particular is something that a lot of women may not feel comfortable doing, and a genre of photography that others may take for granted. To raise awareness on the topic, and to give women and non binary photographers the opportunity for some night time photo action, we collaborated with CineStill. Using their iconic 800t emulsion, we walked the streets of London, capturing the fantastic neons of Soho and Oxford Street's Christmas lights.

SHF x Ilford in Liverpool
12.03.22
For our first photowalk of 2022 we ventured out of London and up to Liverpool! We were lucky enough to collaborate with Ilford for this walk and were joined by Michelle Parr, who gave us a run down of all the Ilford films and how best to use them. We walked through the famous sights of Liverpool, around the docks and past the Cavern club. It was another fantastic day, and great to meet some film photographers from further afield.

SHF in Notting Hill
11.06.22
Back in London town for our next photowalk! This time we ventured to Notting Hill to capture the fun and bustle of Portobello Road market and the colourful houses of the area.It was wonderful to see so many new faces on this walk, some of the girls even picked up a camera or two from the market.
SHF at Abney Park
22.10.22
In the run up to Halloween and spooky season, on our next photowalk we visited Abney Park cemetery. This is one of the "Magnificent Seven" cemeteries in London. This was a fantastic day spent exploring the park grounds, the historic gravestones and beautiful scenery of the area. And of course we ended in a lovely Stoke Newington pub!
You can see the days fun, captured by Emma on super 8 below!
Watch Super 8 Video
SHF Novelty Camera Competition
27.02.23

We love a photo competition at Analogue Wonderland. We also love a photography challenge! So we set the #sheheartsfilm crew a challenge of taking a photo with a novelty camera worth £15 or less. We had some great entries, from a Polly Pocket 35mm camera, to a Thomas the Tank Engine 110!
SHF x LensFayre
18.03.23
LensFayre are an independent business based in Nottingham who specialise in analogue cameras, camera refurbishment and more! They are also the creators of one of our favourite new reusable 35mm cameras on the market, the Snap LF-35M. We were hosted by LensFayre co-founder, Alecia Barnes, who took us on a tour of her favourite Nottingham sights and gave us a behind the scenes look at LensFayre HQ.

SHF Studio Day
08.06.23

For this #sheheartsfilm event, we ventured into Studio 101 for something different to our Usual photowalks. At Analogue Wonderland we want to make film photography fun and accessible for everyone. And that includes all kinds of photography, so it was wonderful to give a group of creative female film photographers a go at studio photography. We worked with the theme of reflections and light, playing with mirrors, coloured gels and sparkly outfits for the day.

What's next for #sheheartsfilm
Emma is now off on her Australian adventure. But the #sheheartsfilm legacy shall continue! Our mission to make film photography fun and accessible to everyone is so important to all of the AW team, and we are so proud at the steps #sheheartsfilm has taken to make this a reality. Look out for future photowalks, workshops and events, and for inspiration in the meantime, be sure to be following the #sheheartsfilm hashtag.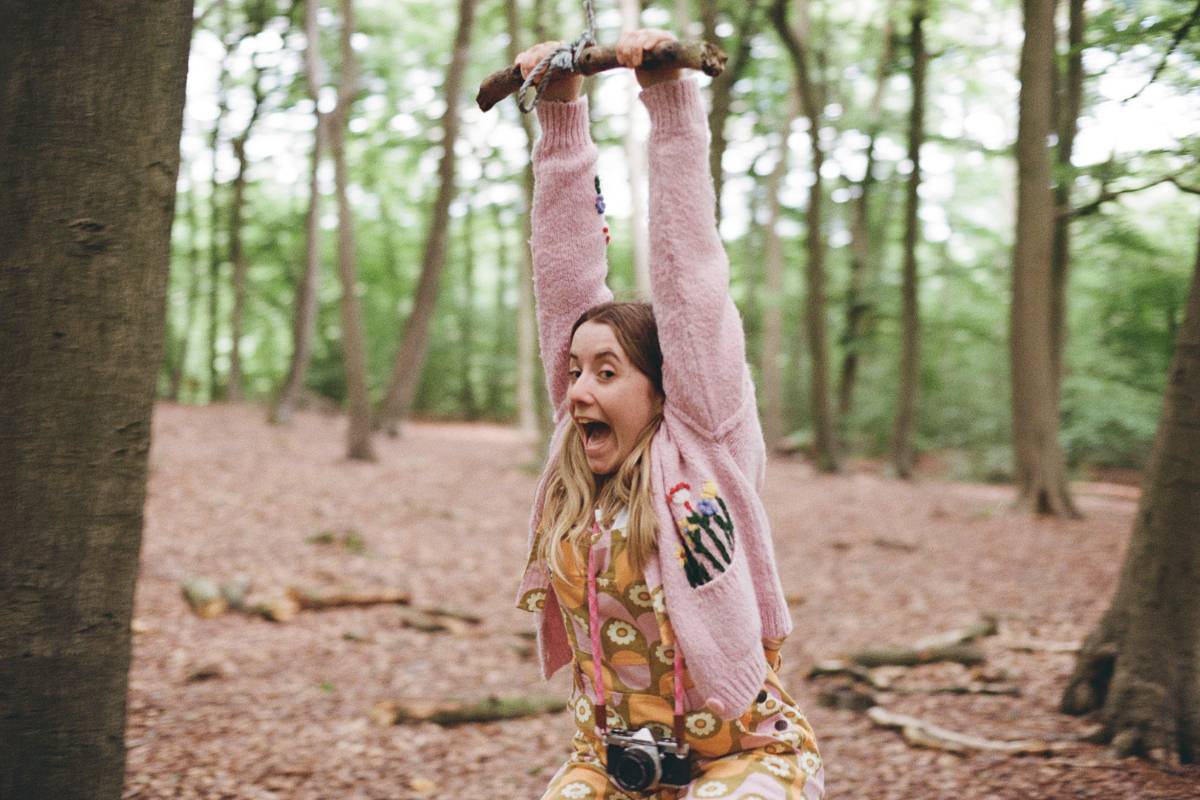 She Hearts Film Merchandise
SHF x Simon Forster Photographic
We teamed up with Simon to bring you some of his amazing 3D printed lens caps. These are custom made especailly for She Hearts Film. You can purchase them on his website. Every cap that is bought, Simon donates £1 to Hundred Heroines.
She Hearts Film Pin
Support the female film community by proudly boasting the #SheHeartsFilm pin on your denim jacket, bag, or anywhere else that needs some female film love.
All profits from the sales of these stickers will go towards supporting future #SheHeartsFilm projects.
She Hearts Film Blog
Featuring 'Female in Focus' and 'Female Voice in Film' articles.