Analogue Wonderland Mural Call Out!
Posted on July 26 2021
We have recently moved into an amazing new home and want to add a mural to jazz up the place! Especially because our new warehouse will feature a shop counter 🤩 where customers can come and pick up their film and orders (not yet set-up but on our list to finalise in the next couple of weeks! Local shooters, watch this space)
We would like our mural to celebrate all things film 🎞 and what we do at Analogue Wonderland, and be a colourful way to greet customers as they enter AW HQ. We would also like to add a small design, in keeping with the style of the mural, up the stairwell to tell visitors (in a friendly way) that upstairs is for staff only.
And most importantly...we would like to commission someone from the amazing and creative UK film photography community to do the work!
Here is our about page so you can read a bit more about what we do, and below are the full details of the brief.
NB: deadline for submissions is Sunday 1st August 2021
---
The warehouse is located in High Wycombe at the following address:
Unit 12 Treadaway Tech Centre
Treadaway Hill
High Wycombe
Buckinghamshire
HP10 9RS
The warehouse team will be in everyday from 9-4 and will be able to let you in.
---
Deadline to submit your application is Sunday 1st August.
We would love the mural to be complete by early September.
---
The wall measures 3805 x 2200 mm (picture of space below)

There will be a desk in front of the wall so the mural does not necessarily need to fill the whole space

We would like the warning on the stairway to be about 1 x 1m

We would like all our brand colours to feature in the design

As for a motif, we would like the mural to show off what we do, so it could include lots of film, cameras, processing equipment such as developing tanks or enlargers- to celebrate all things film!

At Analogue Wonderland we believe film photography should be fun and accessible, for everyone! It's important to include this messaging implicitly within the design. The diversity of all gender, races, ages, sexualities and everything, of this wonderful community.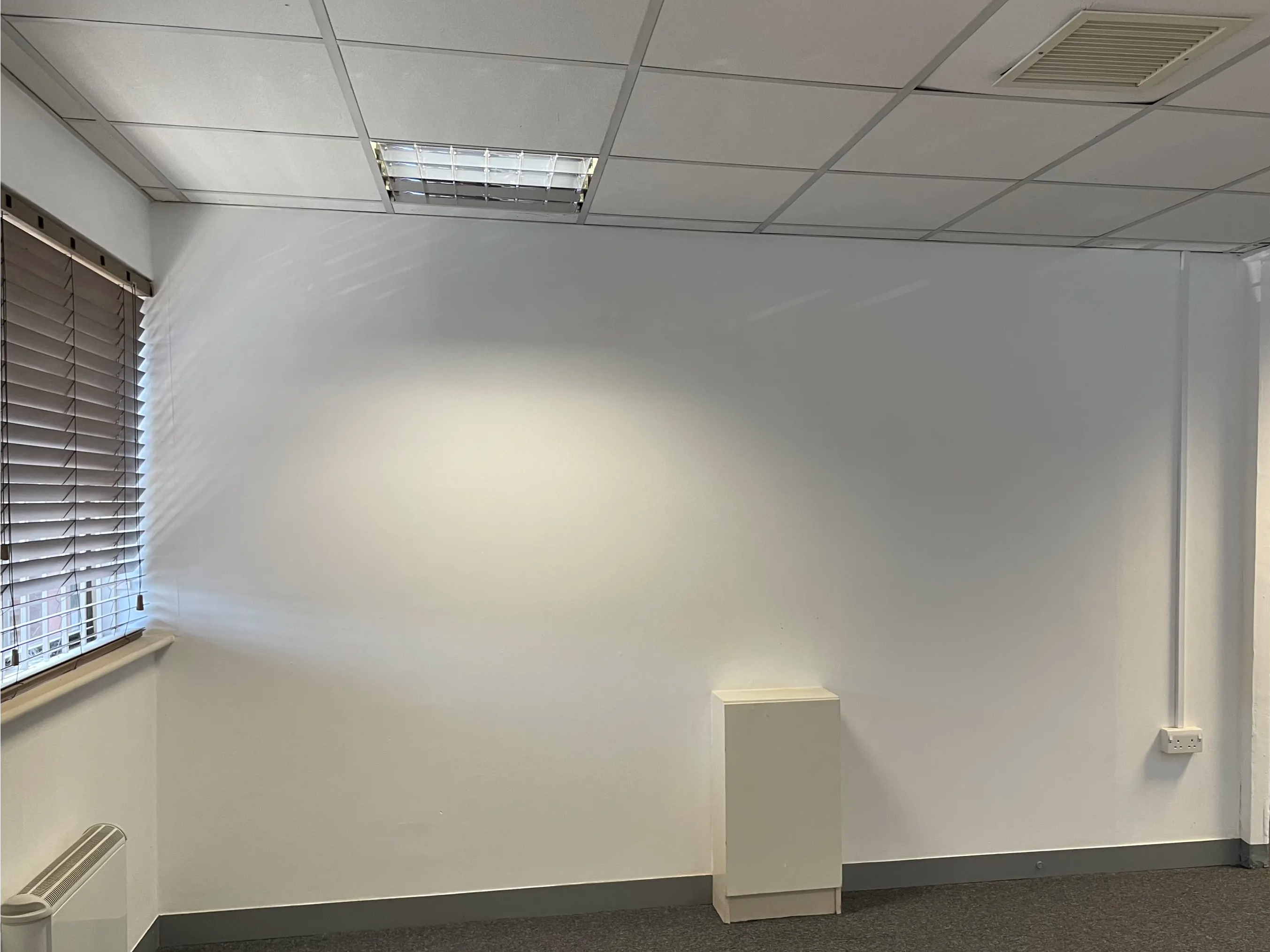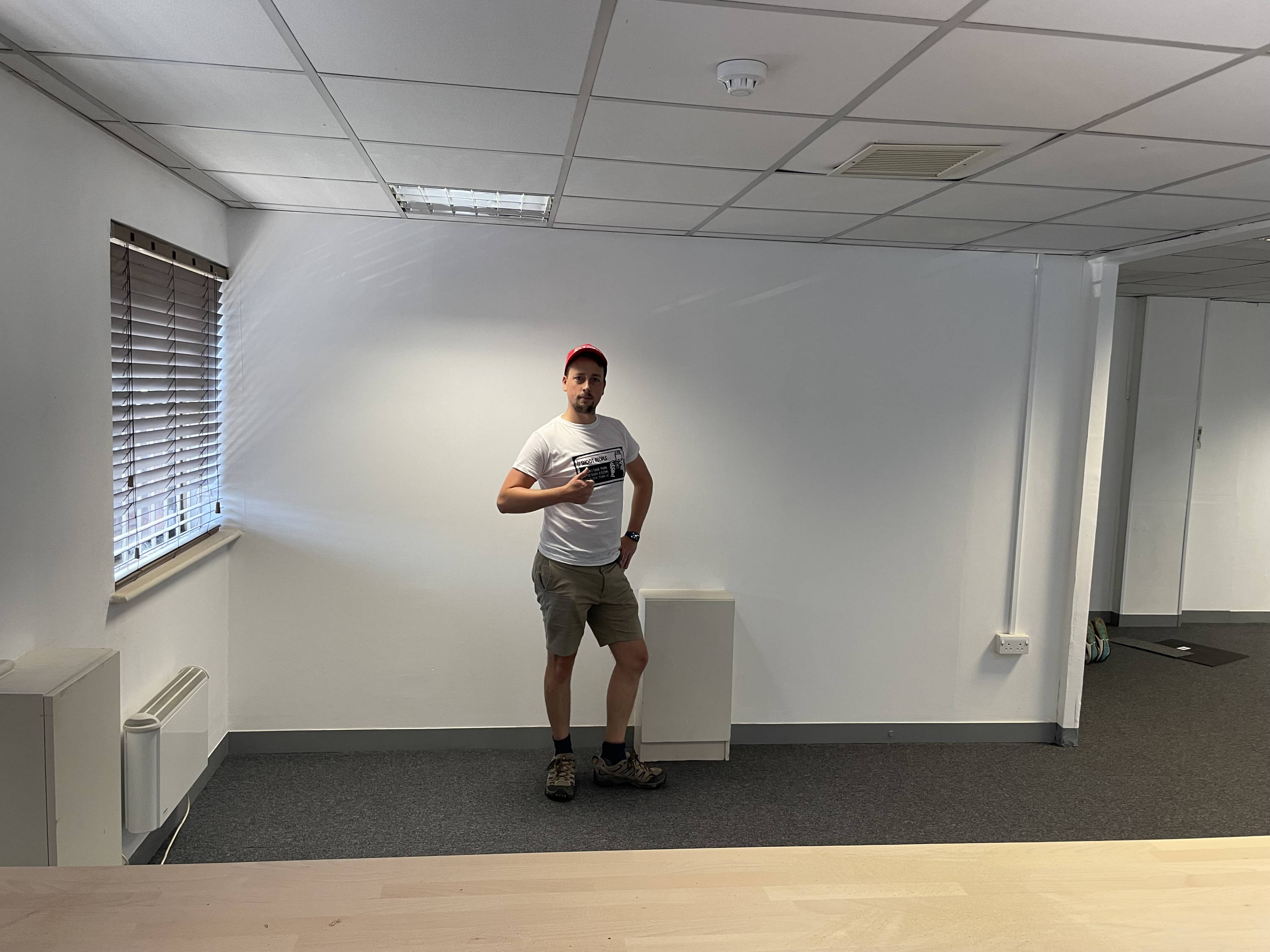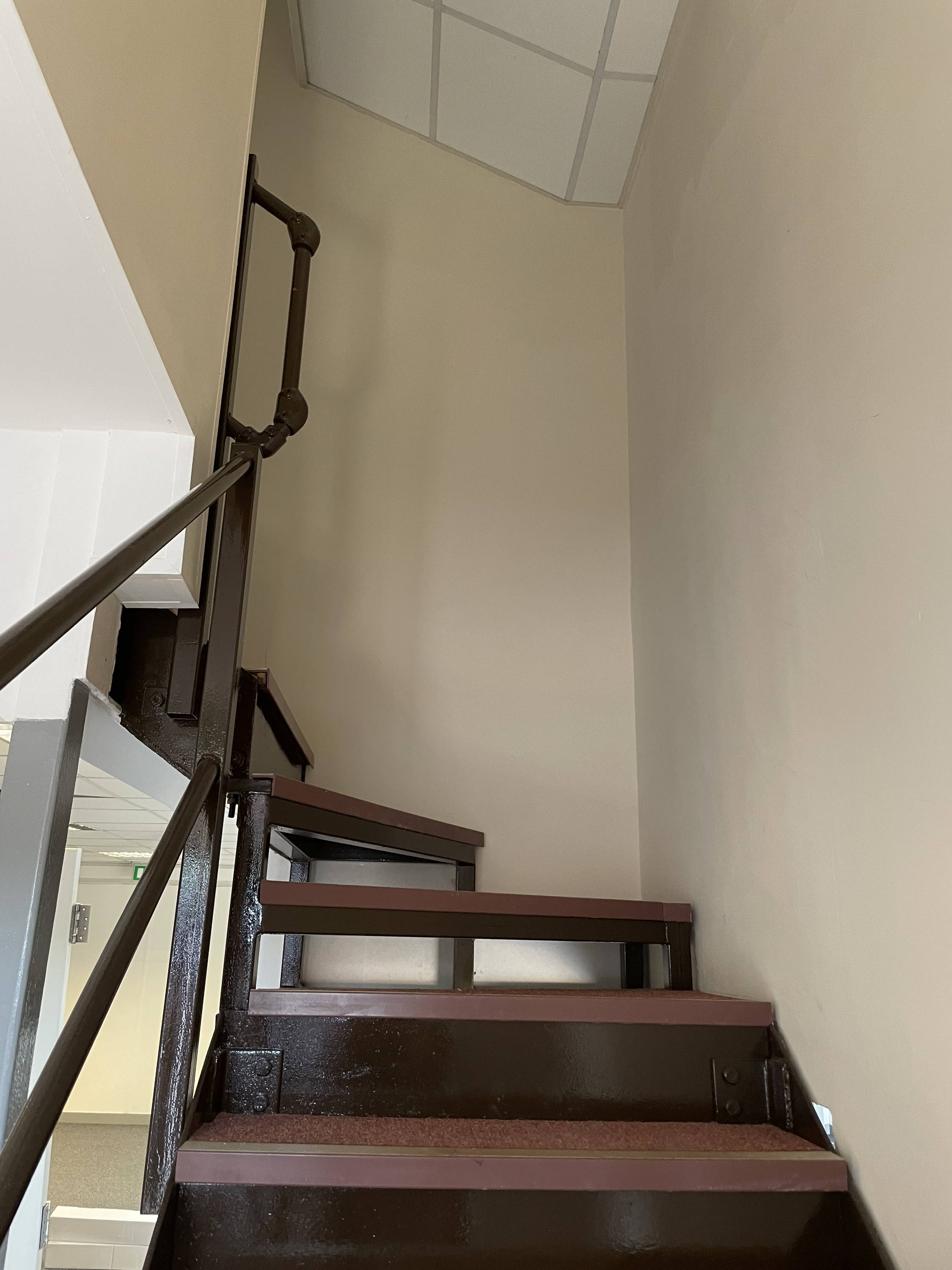 ---
---
A Mood Board to Inspire You! Think all things film!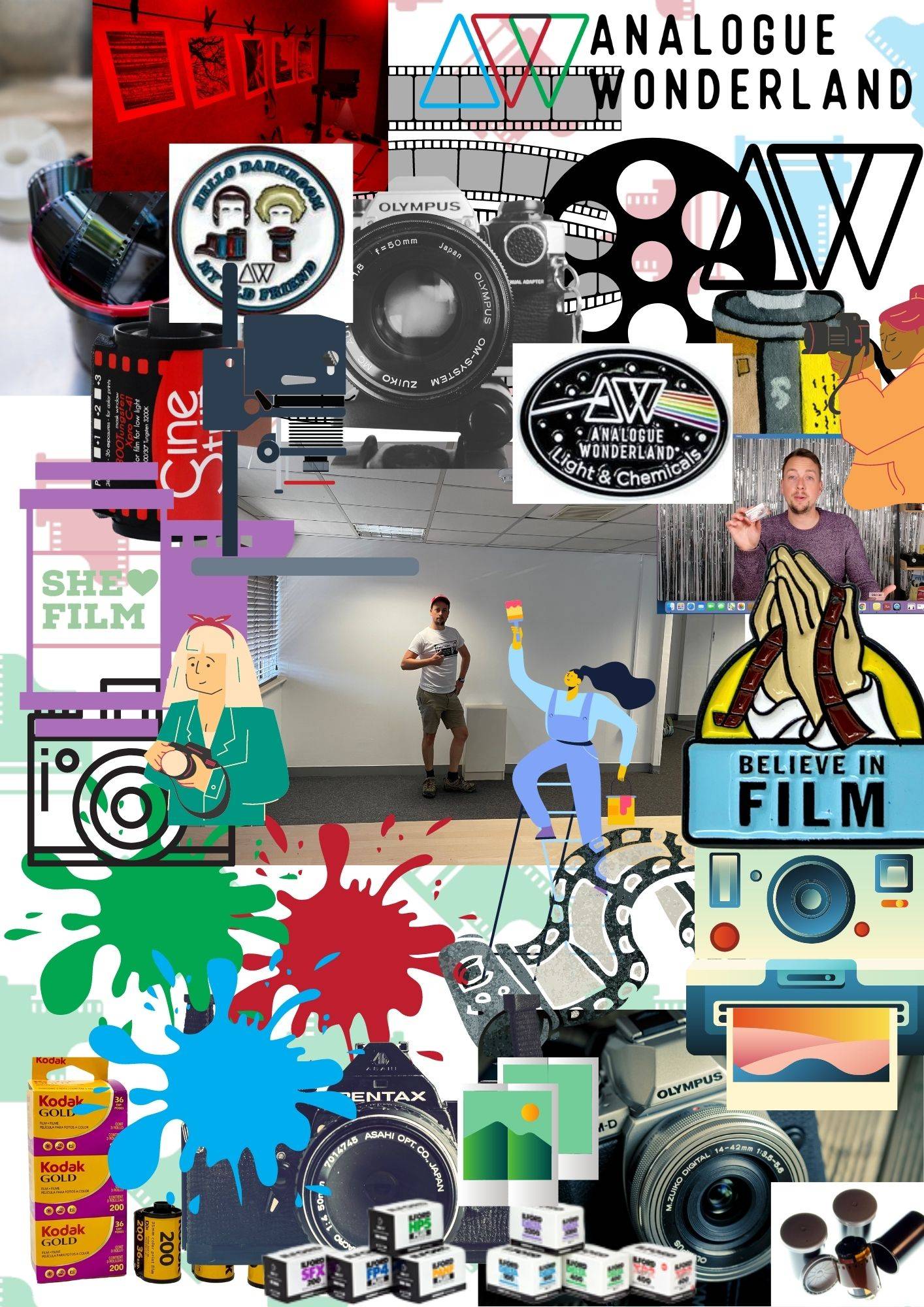 ---
We can't wait to see your ideas! Best of luck with your application!