Christmas Gifts for Film Photographers: 2020
Posted on November 13 2020
Are you looking for the perfect Christmas gift for a film photographer in your life? Or are YOU a film photographer looking for items to add to your list?! 🎞
New and interesting films, a camera to start your film photography journey, cool accessories to spice up your camera bag, or gift cards to give someone the fun of choosing for themselves...we have you covered with this 2020 Christmas Gift Guide.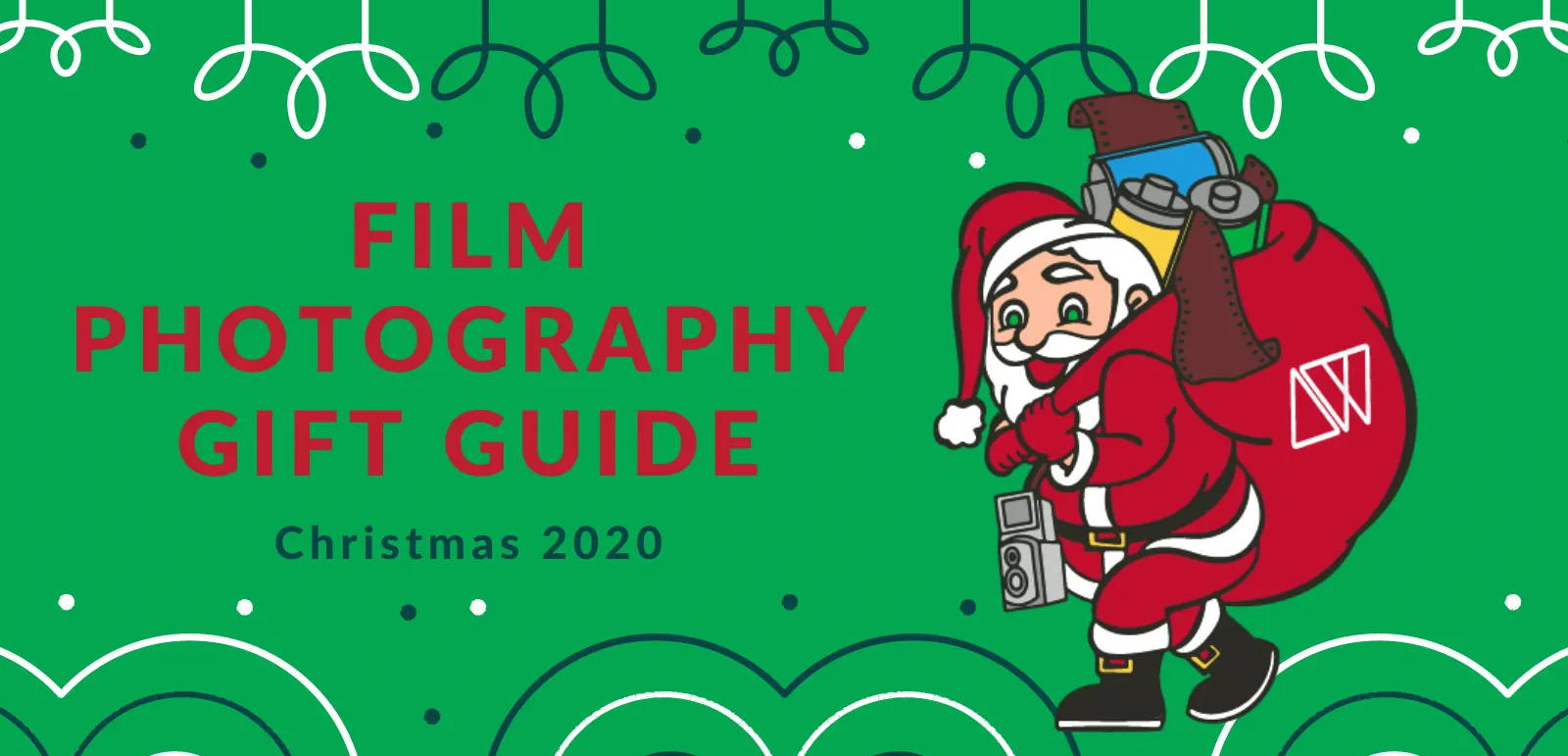 ---
Gifts for... the 35mm film shooter
Our Analogue WonderBox 35mm film subscription is the perfect present for anyone with a 35mm film camera! Every two months they will receive a package of films, goodies and unique discount codes. They will also receive weekly tips and tricks for getting the most out of the included films and the opportunity to enter a rolling monthly photo competition for prizes.
Head to the Analogue WonderBox page, select 'Prepay for your subscription', choose how many WonderBoxes you want to gift, and select 'This is a gift'.
The recipient will be subscribed and at the end of the gifting period will get the chance to take on the subscription themselves!
---
Gifts for... the Beginner
We have a wonderful selection of film cameras 📸 to get people started on their film photography journey. Choose 35mm for the greatest range of film choices, pick 120 for bigger photos and better quality, or surprise them with the miniature 110 format - the perfect pocket camera!
If your lucky recipient already has a film camera then you can choose from our curated list of Beginner Films. These are the films renowned for ease of use, flexible shooting, and great results - perfect for those first steps into analogue!
---
Gifts for... the Home Developer
If you're about to make the first step into home developing then you'll need two things: (1) the home dev kit to make it happen (2) the chemicals of your choice 🧪
For the kit you can go for the traditional items via our Starter Kit - or you can try the new and convenient Lab-Box for developing for a truly compact set-up.
You have a great choice of chemistry for development, depending on personal preference and what type of films you are wanting to develop. We have a huge selection of B&W film developers, and we have also recently added the world's first ECN-2 powder kit to store!
---
Gifts for... the Film Photographer who has it all
We all know this person! They've collected every camera they could ever want, they have a fridge full of film, and they make their own developing chemicals from scratch according to a Top Secret recipe taped to their darkroom wall... 🧐
Fortunately we have some ideas to entice and delight - from a range of gorgeous pins to decorate their camera bags, to the unique solargraphy camera Solarcan!
---
And finally - we have some lovely t-shirts for displaying your film photography credentials with pride! In a variety of sizes, colours and styles - pick your next favourite photowalk attire 😊
---
If you're not sure what your giftee would like - or you want to offer them the full choice of our shop - then our digital gift card is the perfect option! You can choose the amount and the relevant code will be immediately emailed to your address.
You can then forward the email on the big day; print out the email to wrap as a present; write the code in a card, or anything else to present it in your favourite way!
---
If you have any questions about our 2020 Christmas Gift Guide - or need any help with selecting a gift - then please don't hesitate to get in touch!
We'd love to help in any way we can. Merry Christmas and Happy Shooting!
- Paul and M