Save on Ilford Films and the Harman Camera
Posted on April 03 2020
Across this week we have been working on two deals with Ilford Photo to help alleviate some of the financial burden of shooting film during these strange times.
We know that this can only be a small gesture - but hopefully it inspires you to try something new (on your daily solitary photowalk!)
Savings on the Harman Reloadable Camera
The perfect lightweight 35mm companion on your short wanderings, or a fantastic opportunity to indoctrinate (sorry...teach) a new member of your family about the wonderful world of film photography! Save £5 - now just £25
---
Savings on the Ilford Film Range
We've also dropped prices across all Ilford films. The amount varies by product, and an average of 10% across the brand.
The goal is to help those of you who are still able to find the time and energy to take wonderful photos - maybe this will help you stock up on your favourites or try a new emulsion!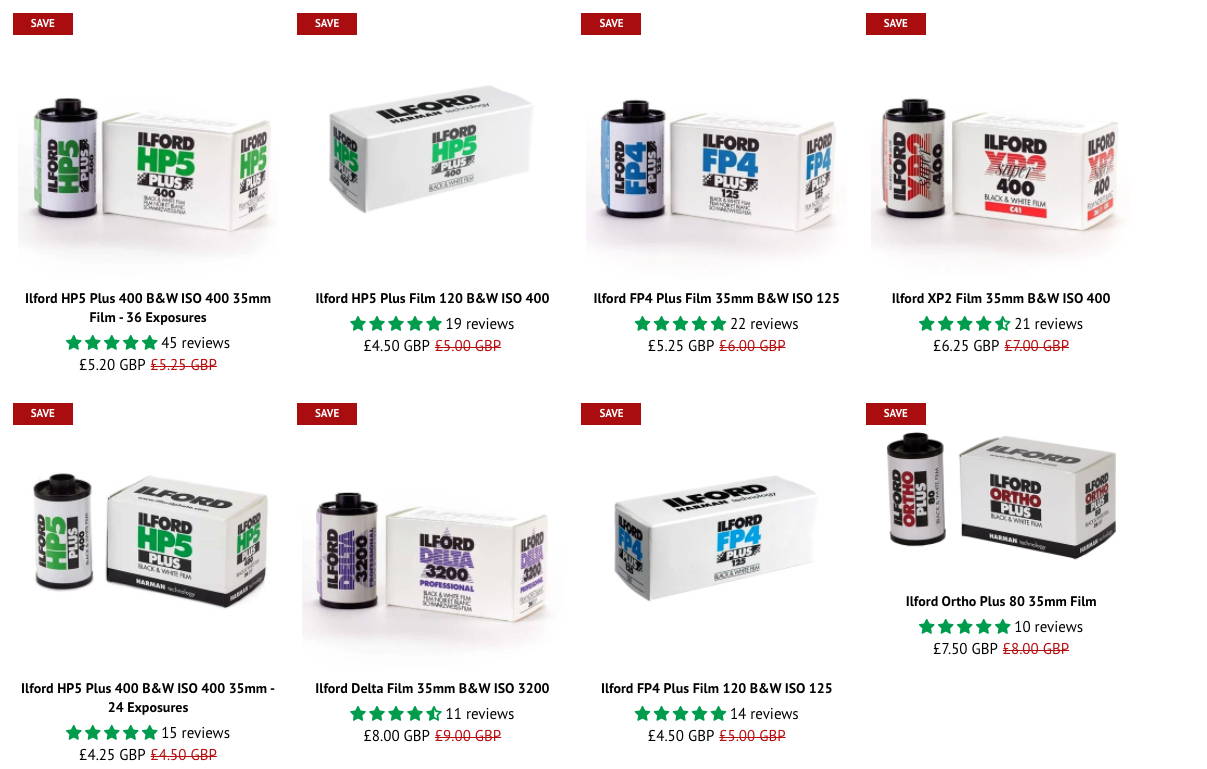 ---
Stay safe and Happy (indoor) Shooting!
- Paul and Mary