Brexit and Film
Posted on December 31 2020
Updated on 2nd Feb 2021
After a solid week of Brexit prep - reading lots of lovely documents and getting really into the complexities of international VAT - I thought I'd quickly summarise what implications I expect for our business, and your supply of film goodies, in 2021.
Please note that this is not a political article. We're finally at a place where the implications of the Brexit deal are (reasonably) clear, this is simply an explanation of the expected short-term impact on how we do business.
Incidentally some of the agreed UK/EU VAT rules are going to change again on 1st July (who knew!) so this may become a regularly updated article as we progress through the year.
---
UK and non-EU overseas customers
No change to how your parcels are processed or sent. This includes customers in Northern Ireland - we expect to be able to navigate the new rules to allow us to continue delivering to you without issue.
The cost of postage is expected to rise within the next few weeks as all the couriers implement their 2021 price lists. We will deal with on a case-by-case basis and you can expect us to negotiate hard on your behalf - as we do each year - to keep this increase as small as possible for Analogue Wonderland customers.
There does not look to be any new tariffs on imported film photography goods from EU countries. Bearing in mind the network of small suppliers we work with across France, Italy, Germany, Spain, Austria etc - this is excellent news vs what would have happened under No Deal.
However there will be higher admin costs, possible duties, and time delays on these imported brands thanks to the increased paperwork and customs processes at the UK/EU border. This is likely to be of the magnitude ~3-5% points of cost rather than the 20%+ that tariffs could bring. Again we will try and work out how to minimise this within our business model, while continuing to grow our support for our European friends and partners.
The time delays will also hurt our ability to react fast to stock shortages so you might notice that availability is a bit bumpy, especially at the start of 2021. Mary and I are reviewing how we can perhaps build up a better stock buffer in our own warehouse to help ride out the waves, but this needs cash and space so might take us a while to sort!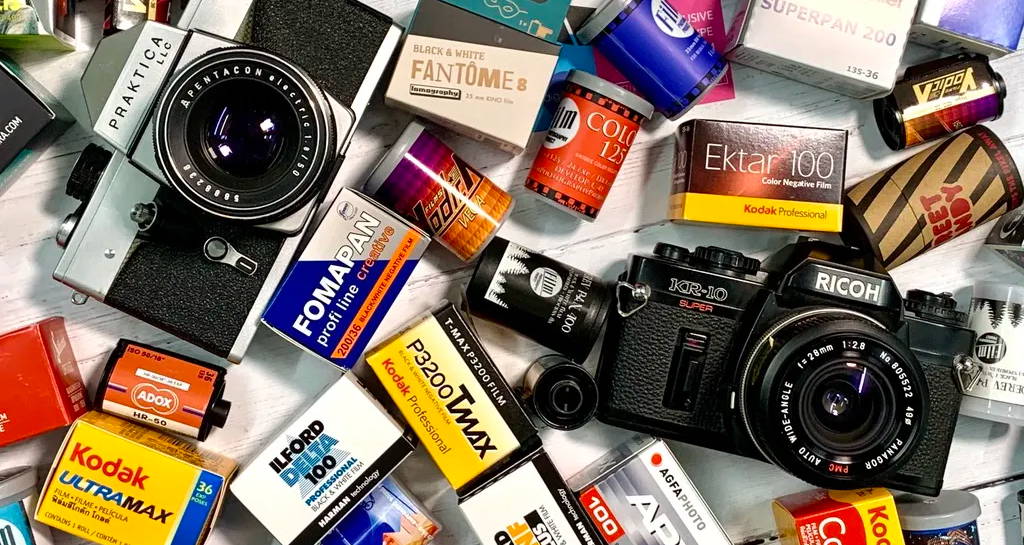 Maybe there'd be more space if I didn't keep shelves full of cameras in the office...
---
As above regarding cost of goods and postage.
However...some good news. Firstly - there are not going to be tariffs on mail orders of film photography goods from the UK to the EU.
And secondly I'm frantically trying to get some software upgrades live for tonight that will allow us to remove UK VAT from the invoice calculation at checkout for all EU shipping addresses.
This will mean your cost of film purchases with us will drop by 20% (the UK VAT rate) at checkout.
However if your purchase exceeds your country's individual VAT limit (between €10-€22) then you will be liable for import VAT and fixed charges levied by the local delivery firm. The import VAT will be charged at your local country rate, and the fixed charge is likely to be between €10-€25 (unfortunately we have no visibility or control over these costs). Customs duties will also be applicable for orders over €150.
This is one of the matters that is likely to improve from 1st July - when the EU is looking to implement a simplified process whereby small retailers like ourselves can register with the EU as a single VAT entity. This means that we will once again be able to collect VAT at checkout for customers - which will remove the complexity, some of the delays, and the extra fixed charge from local delivery firms. Customs duties over €150 are however likely to remain.
I'm not yet willing to guarantee this 😊 as there are some ambiguities in the full legal text, the conversation continues to evolve, and it also depends on how big our 'EU sales' will be across 2021 before Analogue Wonderland has to collect VAT on behalf of the EU - but this is what I expect to happen as it currently stands.
Our software to remove UK VAT for EU customers will go live on the website first (this evening) and then across our app in the coming weeks when we've had the time to fully test it. We're currently struggling to make it visible on product pages - much more technically difficult - but starting at checkout and based on your shipping address is obviously the most important place to begin!
NB: this software upgrade will also benefit our Channel Island customers who are already very familiar with the pain of complex VAT arrangements! So that's good :-)
---
Suppliers: EU and Worldwide
We love you! 🥰 and will continue to buy from you, support you, and help bring your products to the UK market. I don't expect anything 'Brexit' to change the agreements we have in place, or our joint plans for your brands in 2021.
The above might be helpful information if you get questions on 'what is going on in the UK' - and we'll be in touch if there's anything specific to your products we need to discuss under the new laws.
---
There's a lot here for the AW team to do over the coming days and weeks, but I fervently hope that the impact of Brexit to you all - as our customers and suppliers - will be minimal. Long live the worldwide film community!
I hope you've all had wonderful festive seasons so far, are looking forward to socially-appropriate celebrations this evening 😂 and we will see you in 2021!
- Paul and Mary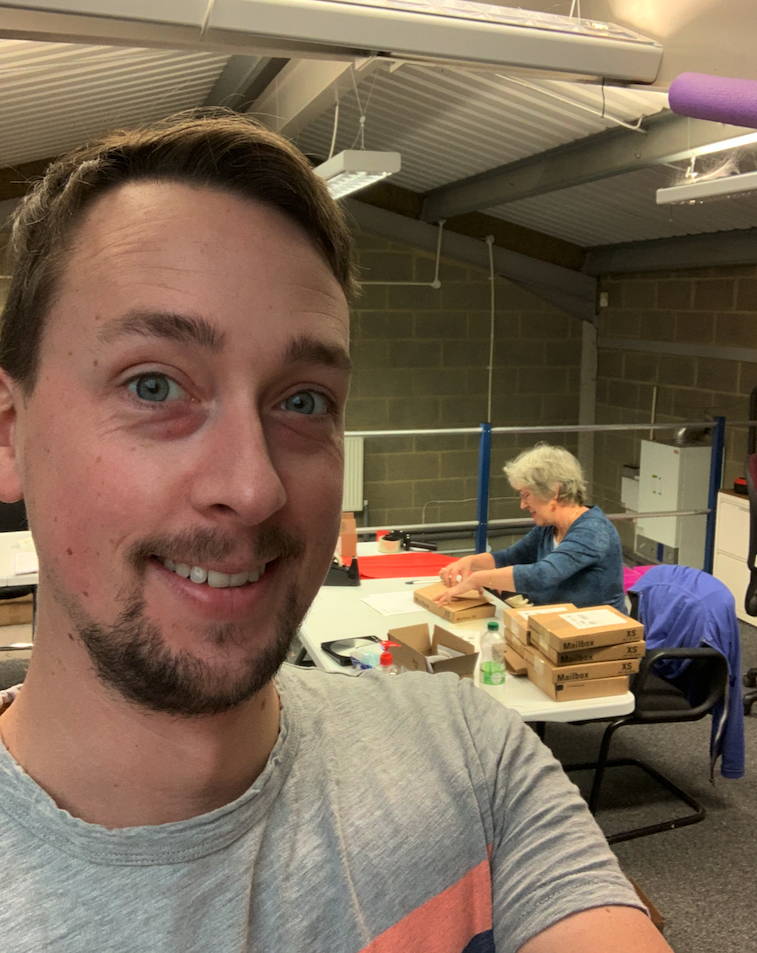 Random throwback to Black Friday weekend 😆 a true highlight of 2020!