FilmFurbish - the Interview
Posted on January 26 2021
Members of the Analogue WonderBox Film Subscription will have noticed in their January/February box a little leaflet (and store credit!) for 'FilmFurbish' - a new service promising refurbished premium film cameras for analogue shooters worldwide. We asked the man behind the plan - Jeremy Rata - to share a little more information about the project!
---
Hi Jeremy! Please introduce yourself and tell us a little about your journey into film photography
Hi Paul, hi everyone!
I am a professional photographer who is fully digital in what I do (see www.jeremyrata.com and www.hospitalityphotographic.com).
However, I have used film all my life, more now for personal work but I have noticed an increase in demand for shoots using film only. My Uncle was a photographer and had a dark room, during my childhood I was fascinated by the photographs he took, developed and printed. It stayed with me and my love of film photography comes from those times. Whilst I adapted to the digital age, I always kept an interest in film.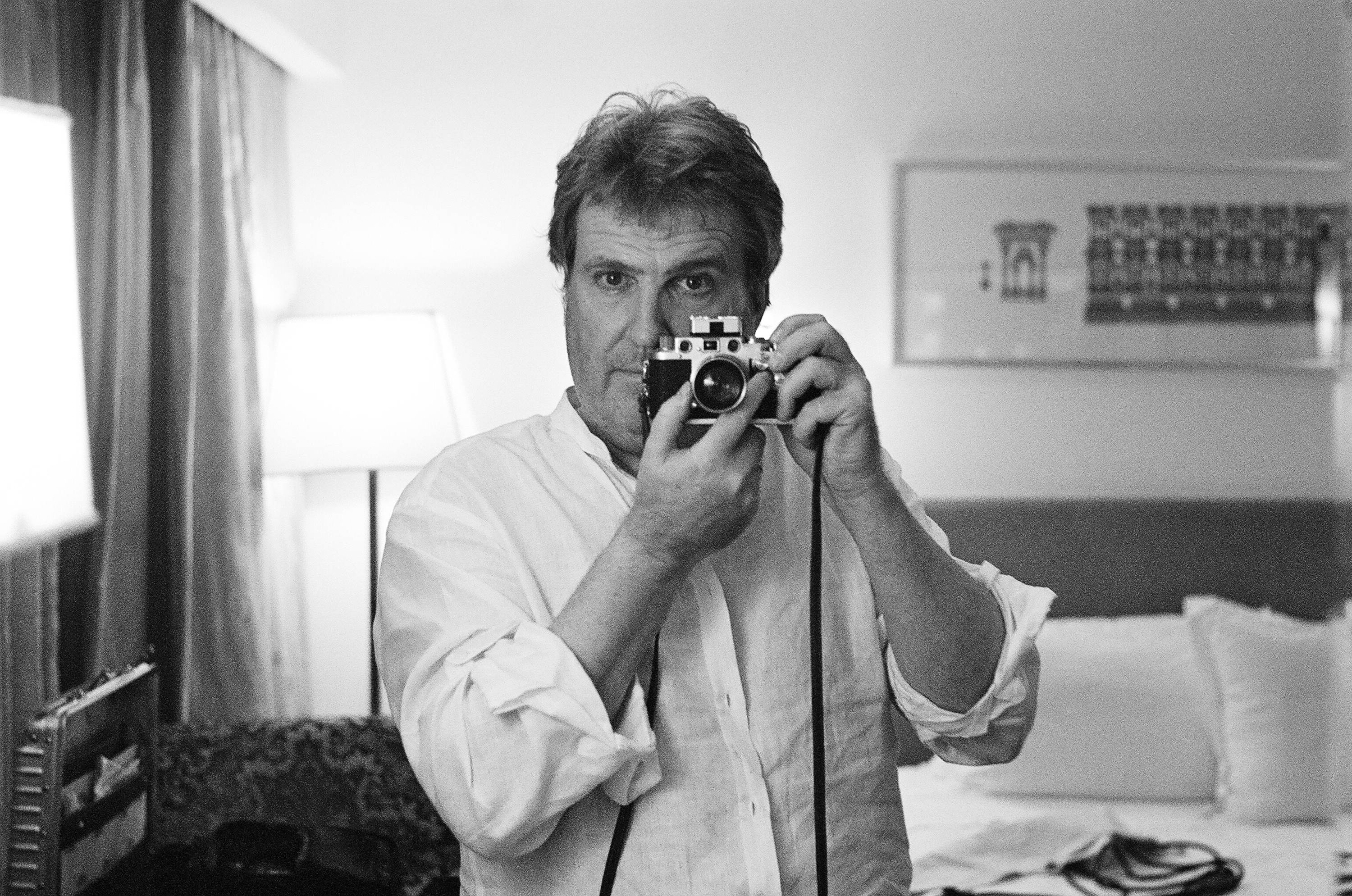 ---
It is a film camera retail, restoration and refurbishment online business that specialises in the best classic film cameras you can find from Rollei 35 cameras, Leicas, Olympus, Medium Format film cameras such as Rolleiflexes and Zeiss Super Ikontas to Nikon F SLRs.
What made you think to start Film Furbish?
In March 2020 with most of my photographic commissions drying up during the 1st lockdown I realised I had to get smart. I knew that most of my commissions would return one day but, in the meantime, I had time on my hands. As I have a large collection of film cameras (particularly Nikon F2 & F3s - cameras I absolutely adore) I thought I could start selling them whilst at the same time sourcing more Nikons and other makes and start a little business.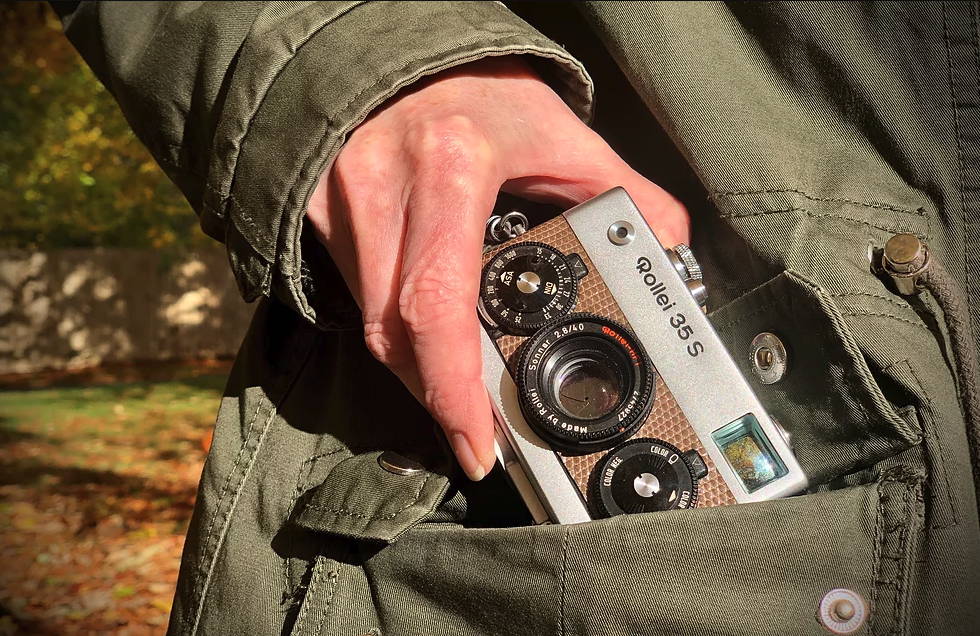 ---
You have clearly spent a lot of time on the design and presentation of the final package! What was your inspiration and why do you think this is so important to get right?
I have! I think it is really important when you are paying a premium price for a premium product that it looks and feels right.
I have a number of Leica's that I bought from new and the one thing other than the camera that really impressed me was the way that Leica packages its products. The thought that goes into it makes the whole buying experience something to treasure.
What prompted you to begin with Rollei 35s in particular?
I have always loved the thought of them but never owned one! So, I bought a Rollei 35 off eBay just prior to lockdown to play with. It was sold as good but in reality, as is so often the case with eBay it was a basket case. I knew I could fix it so I kept it but it wasn't a great buying experience. Then Lockdown came, and I got to thinking that there was an opportunity here to put some certainty into buying a film camera.
So during lockdown I started sourcing Rollei 35 cameras and in collaboration with the ex Rollei Factory trained technician that services my Rolleiflex TLRs I set about restoring them. He did the technical stuff I did the smartening up stuff!
The plan is to offer for sale the best examples, fully sorted and guaranteed for 12 months.
---
Do you have plans to expand beyond Rollei 35s?
Absolutely! I have always kept a very keen eye via websites like yours on what photographers use for their film photography, and over the years have amassed a significant collection of some of the best film cameras in the world.
I have started adding to that collection and plan to offer alongside the Rollei 35s for sale in the new year a selection of cameras such as the Nikon F2ASs, Nikon F3HPs, Leica M3s, Rolleiflex TLRs, Zeiss Super Ikontas and Olympus OM1 & OM2s.
What's your favourite photo taken on a Rollei 35?
It has to be one I took soon after buying the ROLLEI 35S and getting it back from its service. It is of my Mother who was round for Sunday lunch after which we had a game of cards.
The sheer fun of her personality captured wide open and on the fly that really personifies the versatility of the camera. It was taken using Portra 160 bought from you!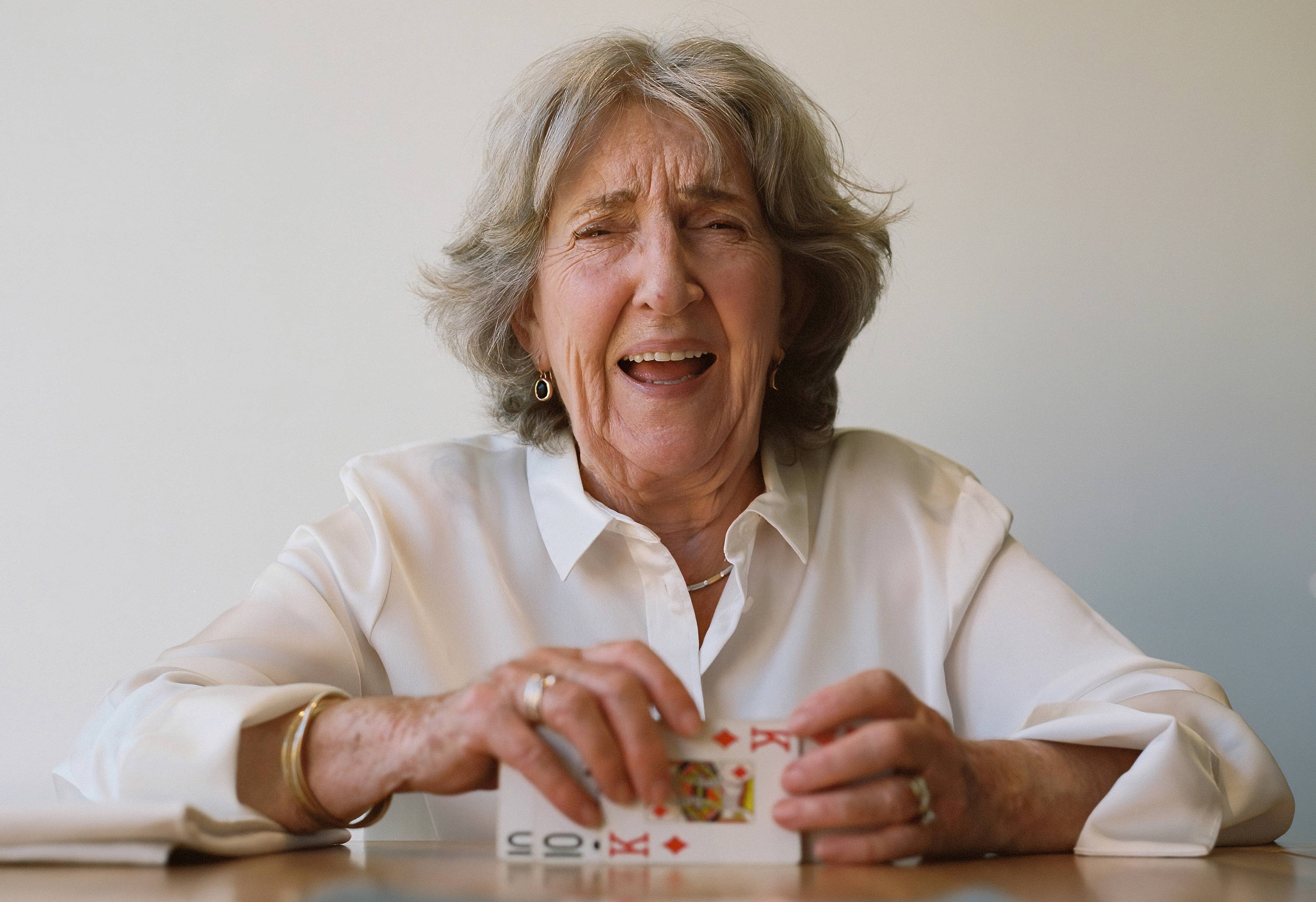 ---
What's your personal all-time favourite camera and lens combination?
There's two! In medium format the Rolleiflex 75mm f3.5F is a legendary camera that can produce unmatched results. There is something completely unique about using one and I have some wonderful shots from mine.
In 35mm without doubt the Nikon F2AS with the 35mm f1.4 lens. It is an absolutely killer combination and so much fun to use. Not only is it quite possibly the coolest camera ever made it is also so much fun to use. The build quality is off the scale and the lenses of that era are hard to beat. The whole system reeks quality. The results you get from it can be stellar.
My favourite Colour Film is Portra 400 and B&W film is Ilford XP2 400.
What do you hope to achieve with Film Furbish in 2021 and beyond?
Using little steps, gradually but positively taken I hope to use 2021 as a year where I build the brand and gain a reputation for reliability, honesty and being someone who does what he says. I want to provide a service that whilst not the cheapest provides quality and care.
Through collaboration with others in the world of repair and restoration I want to ultimately become a market leader in classic film camera retailing, restoring and refurbishment.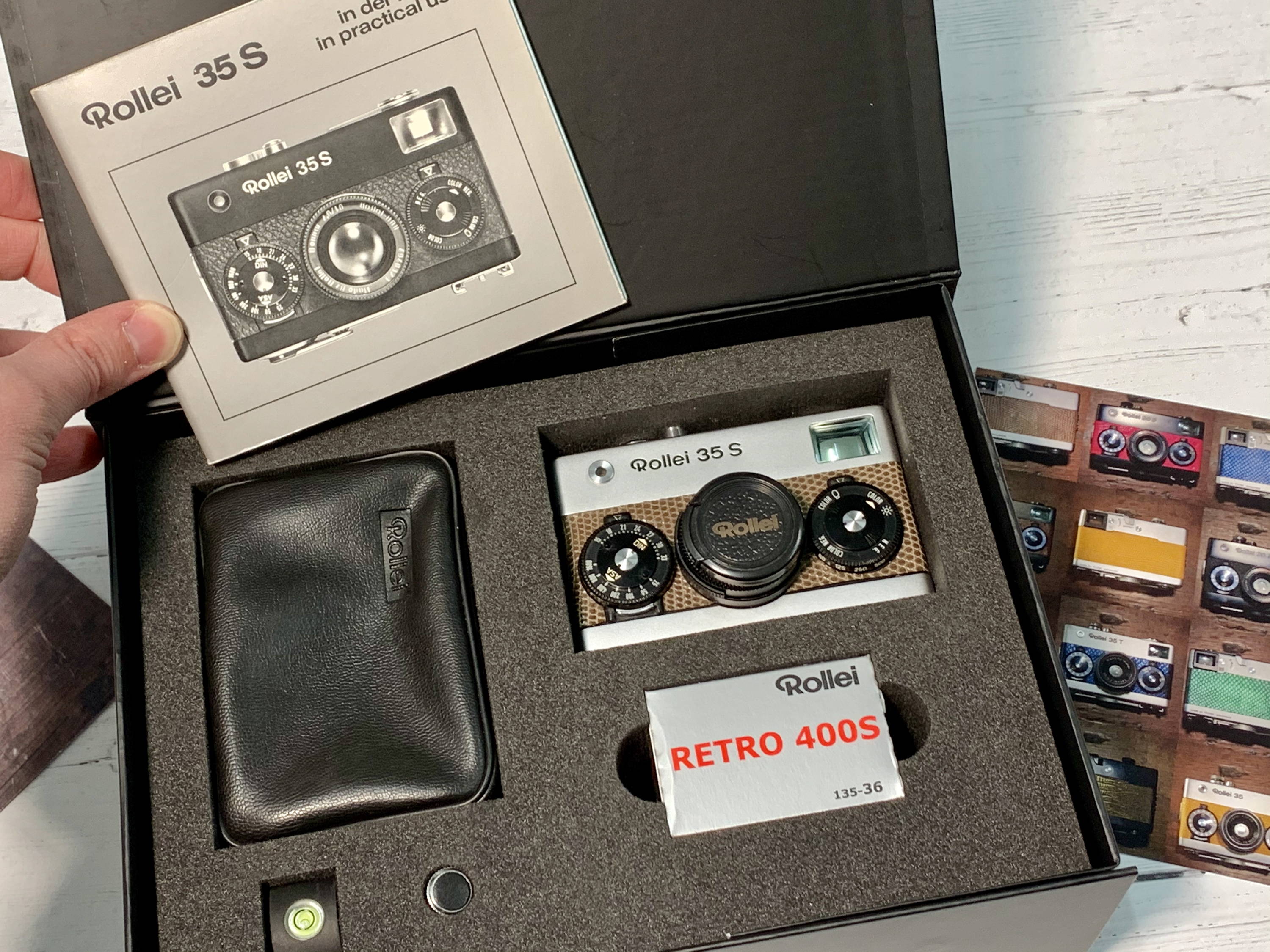 This Rollei 35S comes with a case, lens cap, spirit level, shutter button, original instruction manual AND a fresh roll of Rollei Retro 400S!
---
Is there anything else you'd like to say to the community that hasn't already been naturally covered?
It is probably worth remembering that film cameras the quality of which I am dealing with are no longer made. They will get ever rarer particularly the good ones.
It is really important that we support the film community and hopefully one day manufacturers will realise the joy of film photography just like the film manufacturers like Kodak and Lomography have and get behind it by manufacturing new film cameras.
In the meantime, my aim is to bring back the life into the cameras I find.
---
Thank you Jeremy and huge congratulations on the start of FilmFurbish!
You can find out more over at FilmFurbish.com and via Instagram @FilmFurbish
And remember Analogue WonderBox subscribers have a £25 Film Furbish store credit included in their January/February boxes 🤗 If you'd like to get your hands on this for yourself then join the WonderBox by the end of Feb!