Another Day; Another Lockdown
Posted on January 05 2021
Firstly - the good news. We are able to remain open through this new national lockdown, with all the warehouse restrictions and safeguards that we've come to know so well. I am very aware how lucky we are as a business to be in this position - safely able to keep the film flowing and our staff employed - and I don't take this good fortune lightly.
We have also received positive news that international shipping has fully reopened after the abrupt December closures. There could still be significant delays due to the new Brexit regulations and knock-on impact of COVID, but it is a positive step nonetheless.
Expected impact. The biggest effect for Analogue Wonderland come from the closure of schools and loss of partner incomes for some of our warehouse staff. Fortunately as an independent small business, Mary and I can make all the decisions on schedules and contracts to flex around what our people need right now.
However there are always consequences, and in this case it is definitely true that our ability to speed through parcel dispatches will be slowed.
We've also had notifications from Royal Mail and DHL that they're working through similar challenges and therefore delivery times (i.e. from dispatch to your home) may take them longer than normal.
I know we're all relatively used to these challenges by now but I wanted you to have the latest full picture!
---
What does this mean for our customers?
Put simply: things will take longer than we'd like!
Responding to emails, dispatching your film, and your parcels arriving with you - all of these will not happen as fast as we'd want. Absolutely not ideal as we'd hoped to use this week to catch up after our festive season closures but there we are.
I can only apologise in advance and thank you for your patience.
However - if you ever need anything desperately then please give us a call (01494 614514) and myself/Mary will answer the phone and do everything we can to help.
---
And now here's a film photo of a penguin! Look at his little face! So serious. So cute.
Stay safe and Happy Shooting
- Paul and Mary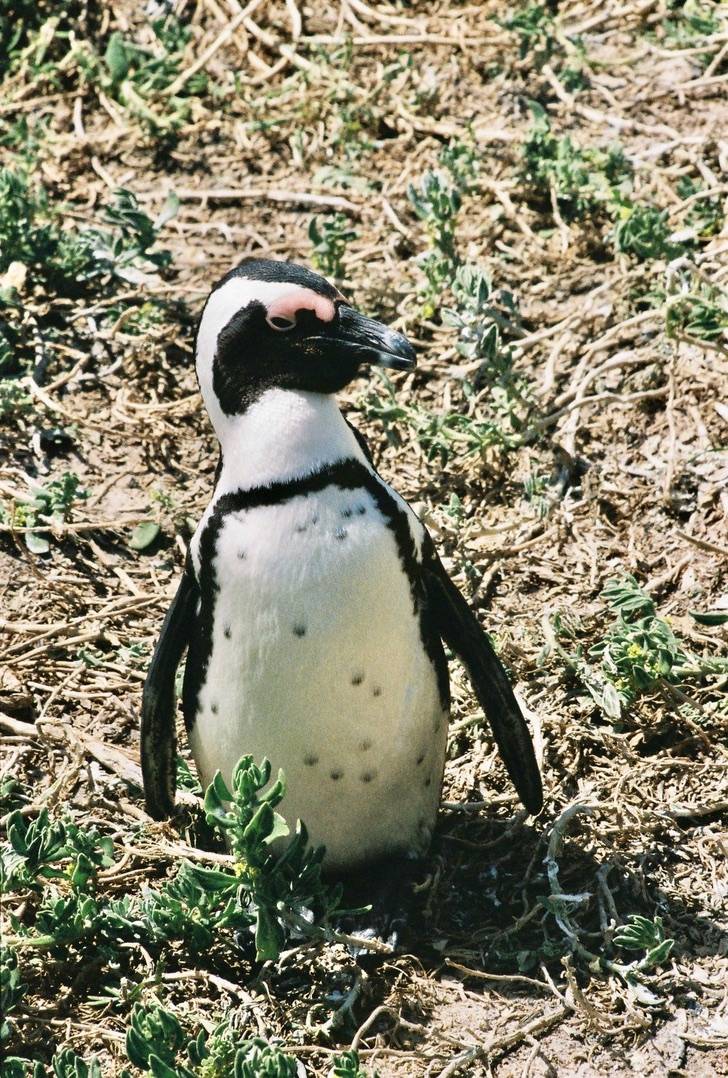 (c) Paul McKay 📸 Olympus OM1 and 🎞 Kodak Portra 400.