Low Light Magic: Reflections of a Winner
Posted on January 31 2020
There were two Grand Prize winners of last year's Low Light Magic competition - Ted Smith with 'London by Night', and Darren Kelland with 'The Place of the Crows'. As we proceed through this year's competition 'Think Outside the Box Speed' we asked Darren for his reflections on his win last year and what lead him to the specific photograph.
Darren - over to you!
---
Last year I was delighted to learn that I had been selected as one of the grand prizewinners of a low light photography competition sponsored by Kodak Alaris and hosted by Analogue Wonderland. I don't enter many competitions as a lot of them feel like a means of parting excitable aspirational photographers from their money in return for a 'highly commended virtual award'. There are photographers I know who have thrived in the competition circuit because they produce excellent photographs. For a lot of others it is not so fruitful.
I liked the idea of this competition because of the two enterprises behind it. From my perspective it felt like a genuine competition with well-placed motivation. It also helps that I love low light photography, particularly photographing at night where you can play around with very long exposures. In the interests of being part of something that appealed to me, I entered the competition.
From memory, I submitted my photographs in November or December 2018. The photograph that captured the judges' attention 'The place of the crows' had been taken sometime during 2018. I can't quite put my finger on when but I seem to remember it being a particularly cold night so I am guessing it was in January or February of that year. This is a little of the story of that photograph.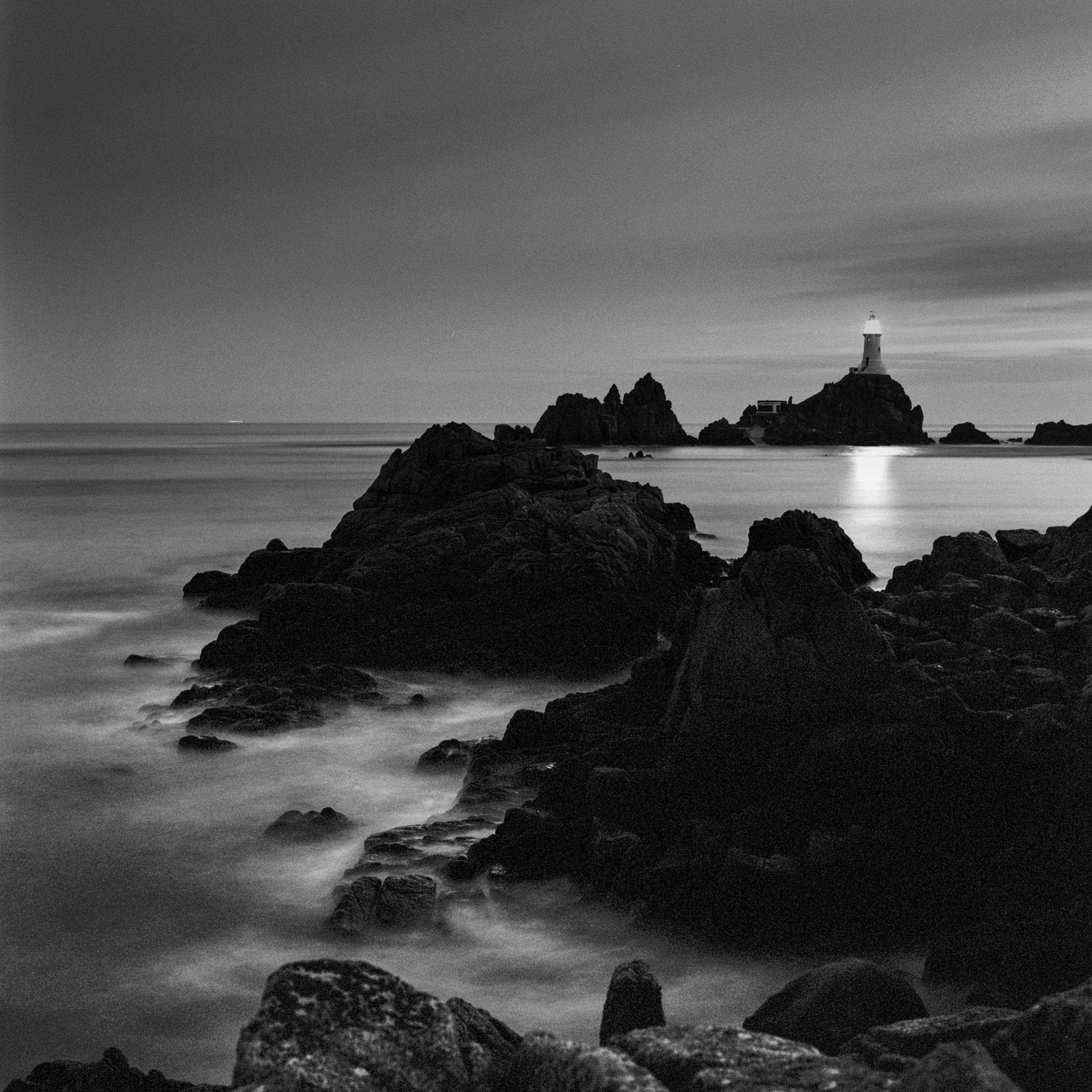 I am not hugely interested in the technical details around photographs. I have left various forums on the Internet as the participants get incredibly hung up on what the camera settings were for a particular photograph. Of course, in the age of digital photography this is all captured in the EXIF data and is easy to share but I have to ask what difference it makes. In my opinion, a good photograph has nothing to do with the focal length and aperture settings that the photographer dialed in and everything to do with their vision and execution. I know that many will disagree with this view and that is completely fine. It just doesn't interest me and I therefore do not feel the need to record my settings. Of course, one has to understand the technical aspects of how cameras work and, when shooting long exposures, the specific characteristics of reciprocity failure for each film stock but once you know this stuff you can forget about it and concentrate on the really important things like composition and framing…
On the night in question I decided I would go to Corbière Lighthouse on the south west coast of Jersey (where I live) for my evening's work. The name Corbière comes from the island's local dialect, Jèrriais, and translated means a place where crows gather. Corbière is a magnetic place and draws tourists, locals and on cold winter nights slightly eccentric photographers. I should mention that Corbière is perhaps the most photographed spot on the island. It is a challenge to photograph here and to make your work stand out given how many photographs there are of the lighthouse. For this reason I don't visit frequently. I also enjoy the solitude that photographing in remote places brings so I was praying that there would be nobody else around. My luck was in.
When I arrived at the location the sun was going down and the light was fading fast. On this occasion I was using my Hasselblad 501cm with the Zeiss Planar 80 mm lens and Kodak Tri-X 400. I have a variety of cameras in 35mm, medium format and even large format. I find medium format works best for me and I love the Hasselblad. The build quality of these cameras is sensational and that means I have one less thing to worry about. As it is an all-mechanical camera I also do not need to worry about batteries running out mid long exposure. Some of my long exposure photographs can be up to 4 hours long so I need good equipment that won't let me down. I got set up, composed my photograph and pressed the shutter – or to be more precise, the shutter release cable button.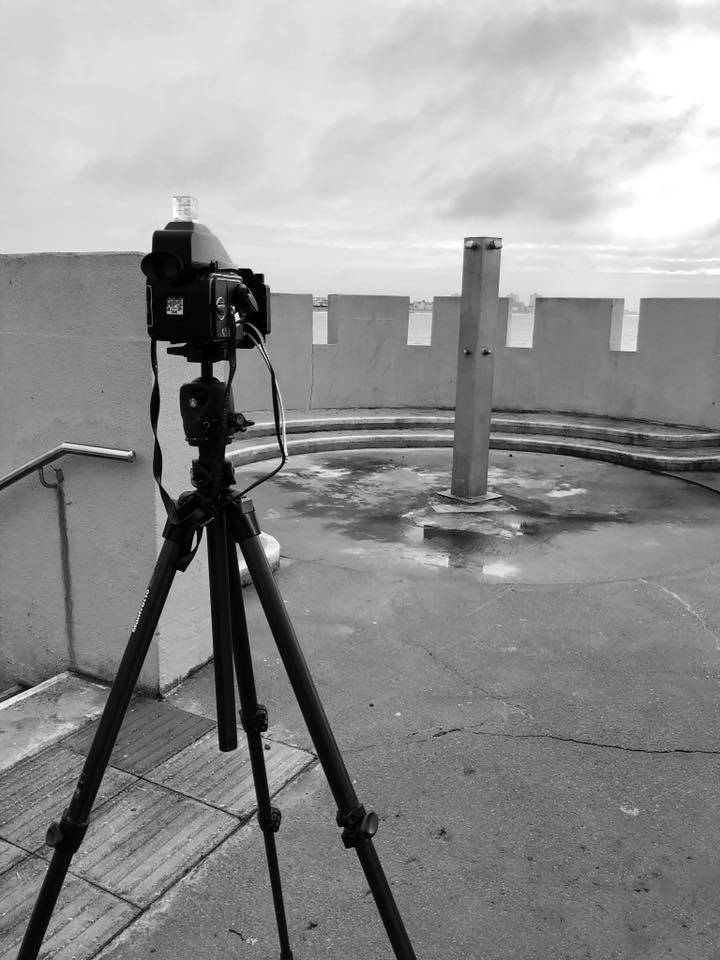 This photograph was an exposure of over 30 minutes. The sun had set off to my right and while it was pretty dark when the exposure started there were still remnants of day light in the sky.   You can see some of this detail in the right-hand side of the photograph. During the exposure there was a boat or something similar that moved along the horizon. You can see the light trail of this anonymous object on the left of the photograph about a third of the way in. I have no idea what this was and why it did not move the whole way through the frame. This is one of the joys of long exposure photography. You hand over control to the elements and pray that it works.
Metering this scene was a little challenging. The light was fading and constantly changing. I was aware that there were parts of the sky retaining the last of the light while the rocks in the foreground were going to be quite dark. While all of this was going on there was also the light from the lighthouse. My theory on photographing long exposures for this type of scene is to meter as normal. Calculate the exposure time taking account of reciprocity failure and press the shutter. After about half of the allotted time I meter again and recalculate reciprocity. I then adjust the original exposure time by adding on roughly two thirds of the second reciprocity-adjusted time. If at the end of this newly adjusted time I feel that the light has changed significantly I will allow the exposure to continue for whatever length of time I think is appropriate. I know this is not scientific and there will be technicians throwing their hands up in horror but this is the beauty of long exposure film photography for me. There are elements that come from calculation and there are elements that come from what feels right. When you consider that a reduction of one stop of light can extend the exposure time of Tri-X by tens of minutes it is no surprise that you can allow the film to expose for a few minutes more with minimal impact on the final photograph.  
All of this guesswork and 'feel' seems to work. I have rarely produced negatives that are under or over exposed. I have a workflow that I trust and I have no need to adjust it. There never feels like a need to rush things or to worry and I use the time that I am exposing photographs to completely switch off. The rest of my life is hectic. I have a busy job that requires lots of long distance travel to the Middle East and Asia. In many respects I consider myself to be very lucky as I get to see and photograph places that would otherwise be out of reach. At home, I have three boys aged 14, 11 and 5 and so home life is fun but often mayhem. I am blessed with a wife who understands what photography means to me and how it helps restore a little balance to life.
When this set of negatives came back from the lab (developed by the lovely people at Harman Lab) I knew that 'The place of the crows', was special. I was surprised and delighted that the competition judges agreed.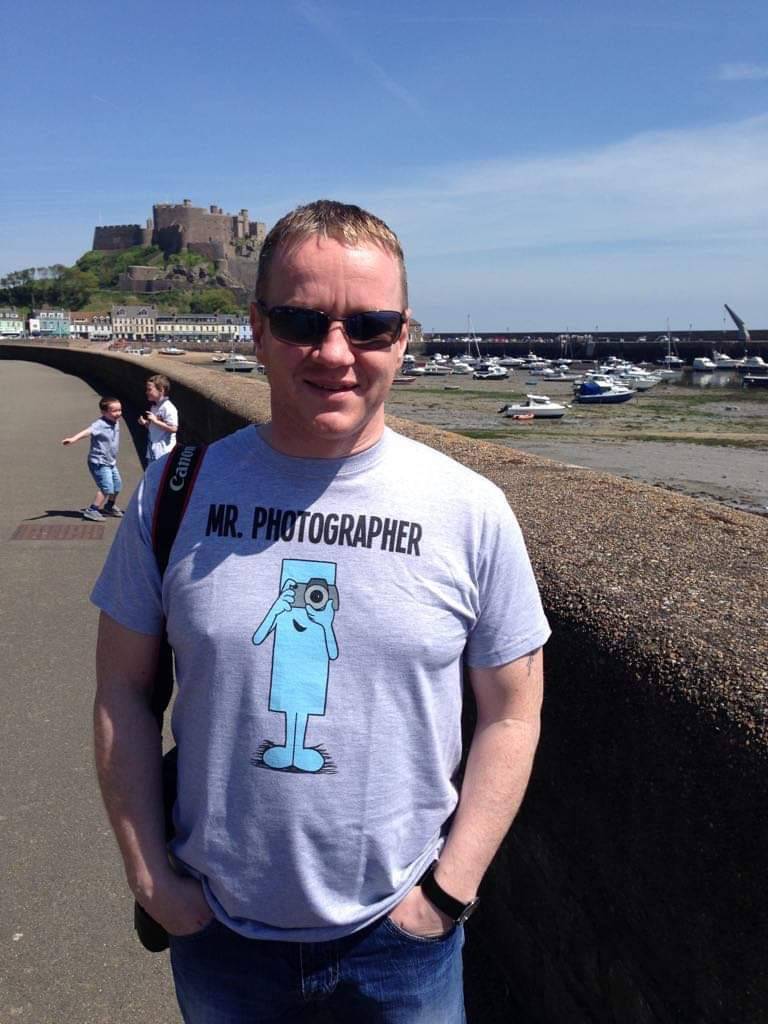 ---
Darren - thank you so much! Hopefully the readers have enjoyed your story, learned a little bit more about your process, and have been inspired to visit Jersey during the dark and gloomy months :-)
Please enjoy some more of Darren's fantastic body of work below, or on Instagram at https://www.instagram.com/darrenkelland/. His website is www.darrenkelland.com