Sam, Sam the Solarcan Man: an Interview
Posted on January 11 2019
Today we sit down and talk to Sam Cornwell: the artist, photography, astronomer and camera genius who created the Solarcan! We wanted to find out a little bit more about where the idea for a new camera came from and how he's found the journey so far. There's also details about the Giveaway we're running in partnership with Solarcan to celebrate production of the 5,000th Solarcan! Head over to the product page for details.
Sam - thanks so much for joining us! Let's start with a bit about you - tell us about yourself
Hi, my name's Sam, I'm a tired father of two, married to a blonde bombshell and we all live in a little town called Hawick in the Scottish Borders. I studied photography at Newport, Wales & Portsmouth universities and have recently completed a masters at Edinburgh University in Material Practice.
Like all of Analogue Wonderland's crowd I'm an advocate of film photography. I've concentrated much of my work on the dichotomy between digital and film, reasoning that the rush to change has been so quick we're at risk of losing qualities not noticeably inherent in analogue photography - Ie You won't miss it until it's gone.
Excellent answer and excellent moustache. Solarcan is an all-in-one solargraphy camera: a unique mass-market product in today's world. Where did the idea come from?
It was winter 2016, Christmas was approaching, I had very little cash and was thinking about buying presents. I spotted some buzz on social media about a beer can pinhole camera being made in time for the winter solstice - the moment during the seasons when the Sun is at its lowest point in the sky. I rattled through our home recycling bin to pick out some cans, found some undeveloped photographic paper I had stored in an old caravan-turned-darkroom and got to work making some of my own pinhole solargraphy cameras. They were a hit!
Despite being a simple process (gosh, you should've seen them), gifting them as ready made cameras was a real treat for friends who wouldn't typically have the darkroom knowledge or photographic materials to make one themselves. I knew then that I had to develop a more professional version so more people could experience the thrill of using such a simple camera.
We're glad you did! Was it an easy transition from idea to final product?
I wouldn't necessarily say that! I Uber'd for 3 months solid, 16 hours a day to make ends meet. To simply build the initial unit required tooling expenses across several elements of the design and in my naive state I wasn't prepared for the cost, energy and time that it would take. Also, I don't want to give away too many secrets...
Ok we'll talk to your head engineer instead (picture above) ;-D What about the branding - so clean and bright - how did that come about?
Thanks. I came up with the original design and branding myself but later iterations with the retail packaging and instruction booklet have been courtesy of our designer, Gary at Fresh Advertising.
Is it true that you have to drink all the beer out of the cans before each production run?
This is why I'm having problems managing my weight! But in all seriousness, the first prototypes made use of some supermarket own brand lager. I kid you not that it tasted so bad that we had to pour the entire contents down the sink. For the real thing we have a supply of aluminium shells straight from the manufacturer.
What is the favourite photo that you've taken with a Solarcan?
No matter how nice an image I make with a Solarcan is, the sheer joy and pride I get from the constant stream of community uploads and submissions tops all of that. But if you have to twist my arm, my top three are Williestruther Loch, Leaderfoot Viaduct and the Selkirk mast.
What is your favourite community photo so far?
Every six months we update the handy 16 page instruction manual with the very best submissions from the community. You'll understand why when I say it's impossible to choose. But if you're making me choose a highlight [Ed: we are] I was immeasurably pleased with Don Hladiuk's shot of the 2017 Solar eclipse. Boy, this one blew my mind!
Outside of Solarcan, what is your 'usual' film shooting set-up?
My day to day film camera is a trusty Canon EOS 3. It's a tank and hasn't let me down yet and of course I can use all my digital Canon lenses with it. But my favourite isn't so straight forward. I spent a lot of time using the Fuji Quicksnap disposable cameras due to their absolute levelling of the playing field. It's a bit of a story why but I'll tell it. . .
I struggled with dartitis, but with my camera - a fear of clicking the shutter for fear of being rejected or performing poorly. During a trip to a UK supermarket one day I spotted a pile of Fuji quicksnap disposable cameras for sale for a £1 each, including free developing! I couldn't believe my luck, however it came with a caveat - the offer would only last for 9 months. I bought all they had left, a total of 127. This forced me to disregard all high expectations I set myself and return to using a camera as a fun toy. I shot over 3000 frames over the next nine months and I fondly recall it as a time where I could relearn vernacular photography. For what it's worth I'm a fan of Richard Billingham's Ray's a Laugh and borrowed this approach.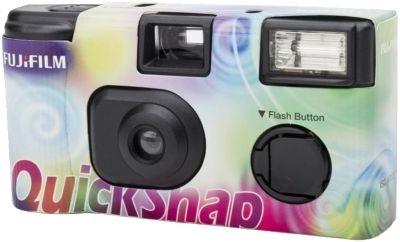 What do you hope to achieve with Solarcan?
Solarcan is more than just a camera, it's a learning experience. For something so simple it can have an effect of enlightenment on the user. This is Solarcan's aim! To introduce people to the world of film photography, astronomy, art and science.
Of course we've got more ideas and products in the pipeline which I will happily discu....*zipped up mouth emoji*
You've recently hit 5000 units, an incredible achievement. What is it about Solarcan that you think has caught the community's imagination so strongly?
In our modern world I like to think people take pleasure in forcing themselves to slow down a bit when taking a photograph. The children of today snap, filter and upload in a few seconds, but Solarcan forces you to be incredibly patient.
High point so far?
I like to visit Photokina in Cologne every couple of years to see new tech and products. 2018 was special though as I went as a supplier of Solarcan. Being noticed by members of the Solarcan community was wonderful and definitely a high point - *waves to all the people who stopped me in my Solarcan hoodie to say hi* 
And of course the moment when we shipped the entirety of the Kickstarter pledges was a very special moment that I celebrated in a very special way...
And for the schadenfreuders out there...low point?!
I was persuaded to take part in a TV Game show called Buy It Now on Channel 4. It was a bit like Dragon's Den, but the experience after the show was less than pleasant. These huge retailers care about nothing more than their bottom line. In retrospect it was a mistake to work with companies that didn't have the same vision for Solarcan as your good selves.

Very kind of you! Needless to say, we LOVE the Solarcan, the engagement and education you've already achieved with the community, and the photos that are coming back as a result. It's nearly as good as that lobster apron. Thank you for all you do and for your time today :-)
Solarcan is now available for sale from Analogue Wonderland!
Head over to the product page to pick up your own - or save money and increase the fun by grabbing a 5-pack!