Street Candy - Eco Packaging
Posted on July 13 2020
It's always exciting when we get restocks of our favourite films - and it's EVEN better when there has been a recent upgrade or change. On that note... this morning's arrivals included something we've been waiting for with particularly strong anticipation: Street Candy ATM400's new packaging!

---
For those not yet familiar with this particular B&W film, Street Candy ATM400 35mm is a black-and-white film brand created by Vincent Moschetti - the man behind 'OnFilmOnly'.
It has really strong grain and moderate contrast to provide a very strong look to your photos - see below for some community examples!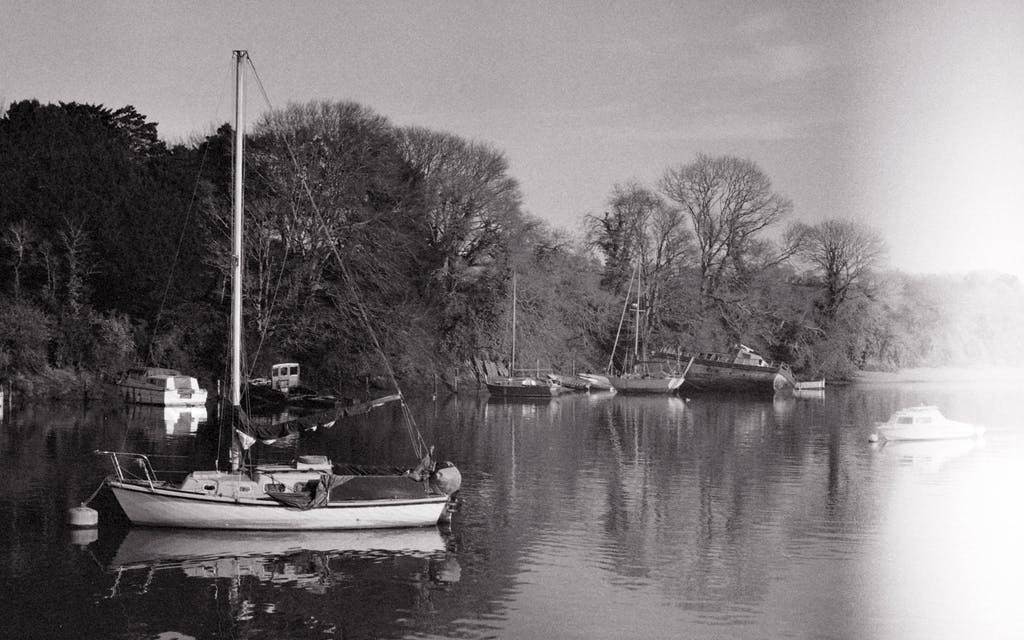 ---
If I take a step back...we all know that film photography is quite heavy on the use of plastics and chemicals.
We can't get round the fact that these are the two main components of the 35mm, 120 etc films that we shoot every day - and until someone invents an equivalent backing material that is unlikely to change. However after lab- or home-development those chemicals and plastics are kept locked into our negatives, archived and stored safely as the means of protecting our memories.
The same can't be said for the packaging: the boxes and canisters in which the film leaves the factory and are designed to keep it in pristine condition before being loaded in a camera. The more we can do to minimise this eco footprint, the better - and while most packaging these days is is fully recyclable that can still be improved.
Which is where Vincent's project comes in!
He has worked tirelessly to create the first CARDBOARD film holder to hold Street Candy safe and secure. Not only is this fully recyclable - as you'd expect with cardboard - but it's also produced from 100% recycled materials, only contains soy dyes, and will look beautiful on your shelf :-)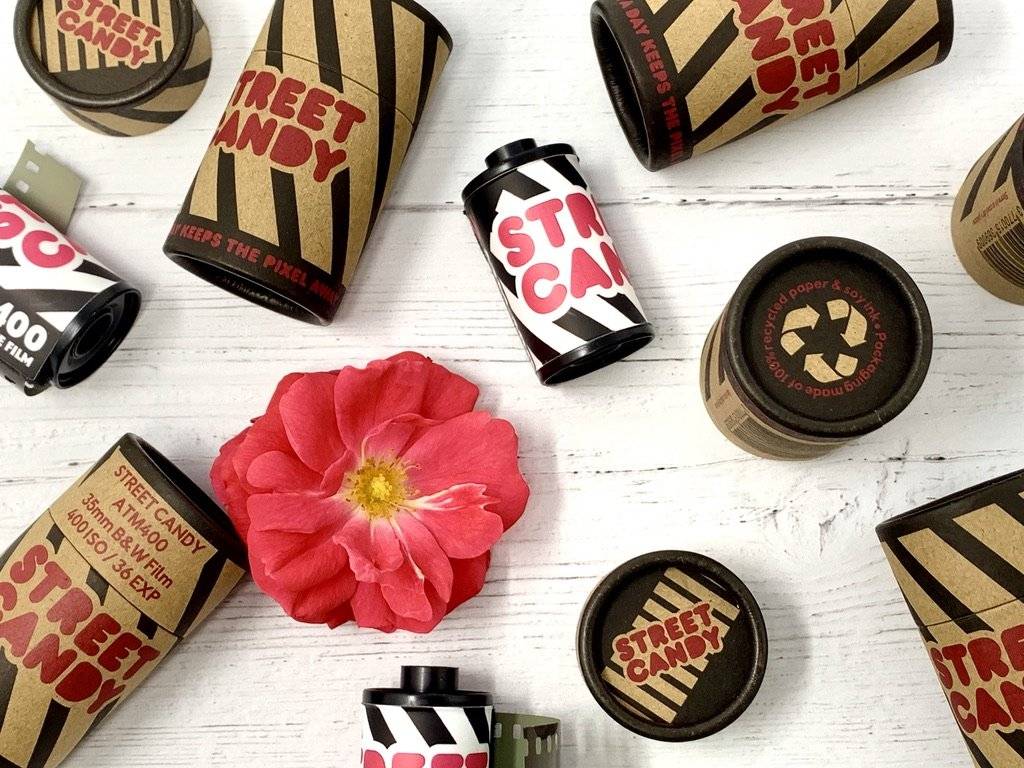 ---
Looks great! When can I buy it?
Good news, it's available straight away in our shop below. And to celebrate we are doing a special discount* across this week: 2-for-£15!
To access your saving add two (or more) rolls of Street Candy ATM400 35mm to your basket and input code:
---
*Multiple discounts per basket allowed (i.e. 4-for-£30; 6-for-£45 etc); one use per customer; cannot be applied in conjunction with any other discount codes