Film Review Ilford Delta 3200
Posted on December 17 2021
Our Ilford Delta 3200 film review combines the community's comments, recommendations, sample images and feedback to give you an excellent overview of Delta 3200 film's strengths and weaknesses!
Produced for Analogue WonderBox subscribers in December 2021 but helpful for everyone wanting to learn more about super fast black and white emulsion ⚡️ 😊
---
"The Fastest Black and White Film"
Ilford claim Delta 3200 to be the world's fastest black and white film! Ilford's delta range is their 'Professional' range of films. The first Delta - Delta 400 - was introduced to the world in 1990, Delta 100 was launched at Photokina in September 1992 , and Delta 3200 came later in 1998. This is versus their 'Plus' range of films which includes HP5, Pan F (which was in the very first WonderBox), FP4, etc. So far in the WonderBox we have covered Delta 100 and 400, with 3200 being the fastest sibling in the range!
Kodak also put claims on having the fastest black and white film with their T-MAX 3200 but actually when you look at the box of this film, it is an ISO 1600 black and white film that you can push to 3200- so who knows! Whereas with Ilford Delta 3200 the box is printed with the developing times to push the film up to ISO 12500 🤯 That's pushed another two stops above Kodak's T-MAX 3200.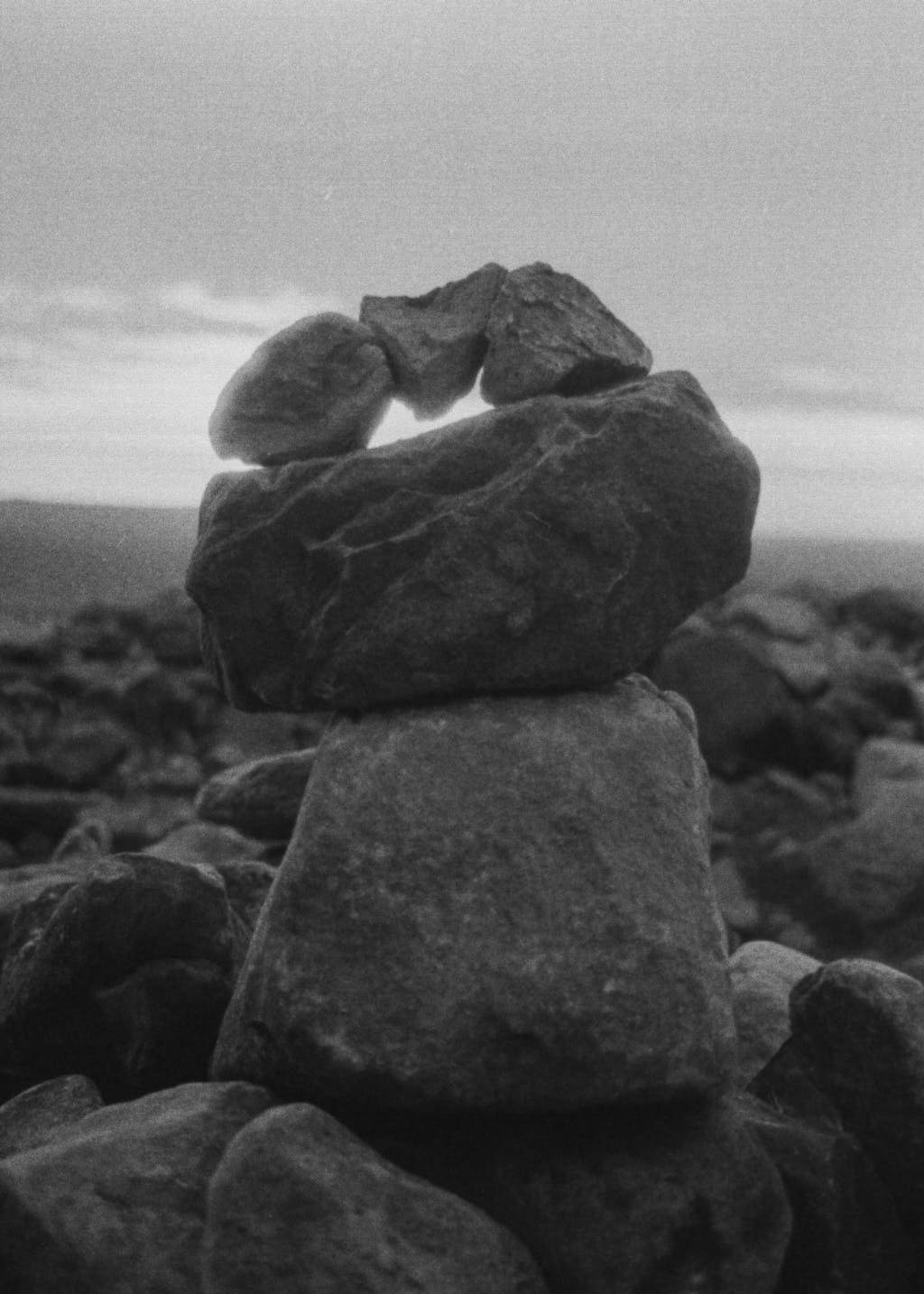 (c) @chrisjgillphotography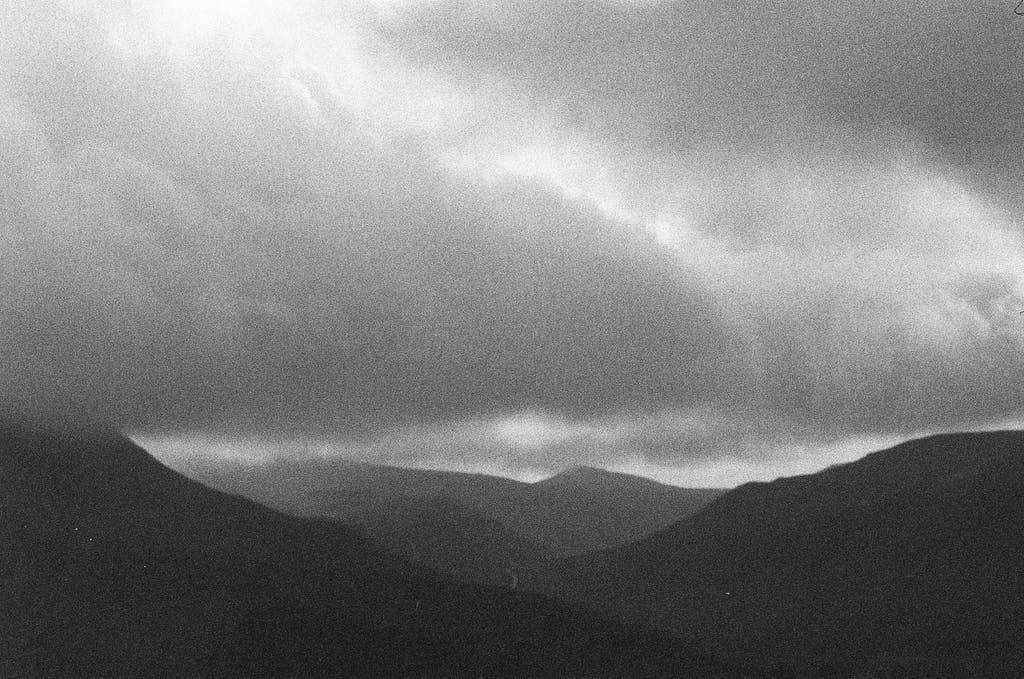 (c) Ben M @benjaminmullard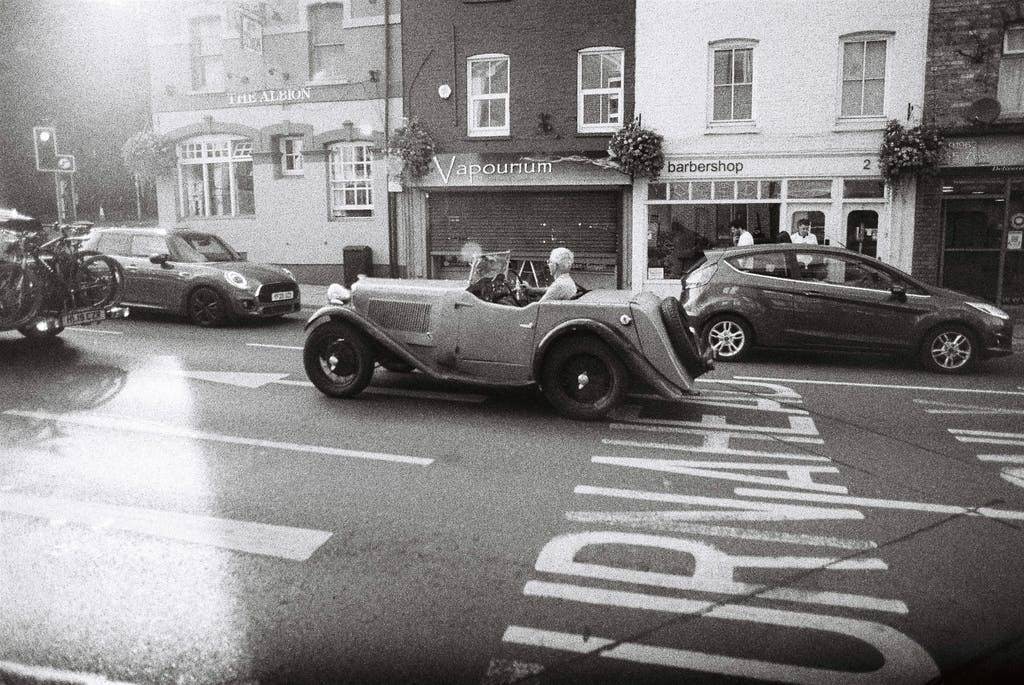 (c) Doug @foundbookage
Extremely Useful B&W
"I love this film, it's got brilliant grain and gives a large amount of flexibility in low light."
---
Delta 3200 Grain and Image Quality
With a high ISO film in general you can lose some image quality and get more grain. This is the compromise for being able to shoot in low light conditions. What folks say about this film in particular is that - although the grain is more noticeable - the images will still have a beautful character to them, the grain is not overwhelming and images don't look too muddy or noisy. Ilford say that Delta 3200 has very compact grain, but of course the caveat is fine grain for the film speed.
This is partly due to the Ilford's Core-Shell crytal technology that is used in their Delta range of films. The Professional range uses Core-Shell crystal technology to get minimal grain and maximum sharpness. Note that this has to be understood in the context of similar speed films - regardless of the emulsions it's always easier to get small grain when the film is slower (i.e. the ISO is lower). You've got to compare e.g. Delta 400 vs HP5 Plus - or Delta 100 versus FP4 Plus - to really notice the difference.
Delta 3200 will always look slightly more grainy with slightly less resolving power than Delta 100 - this is the trade off between choosing a high speed film or having low grain imagery.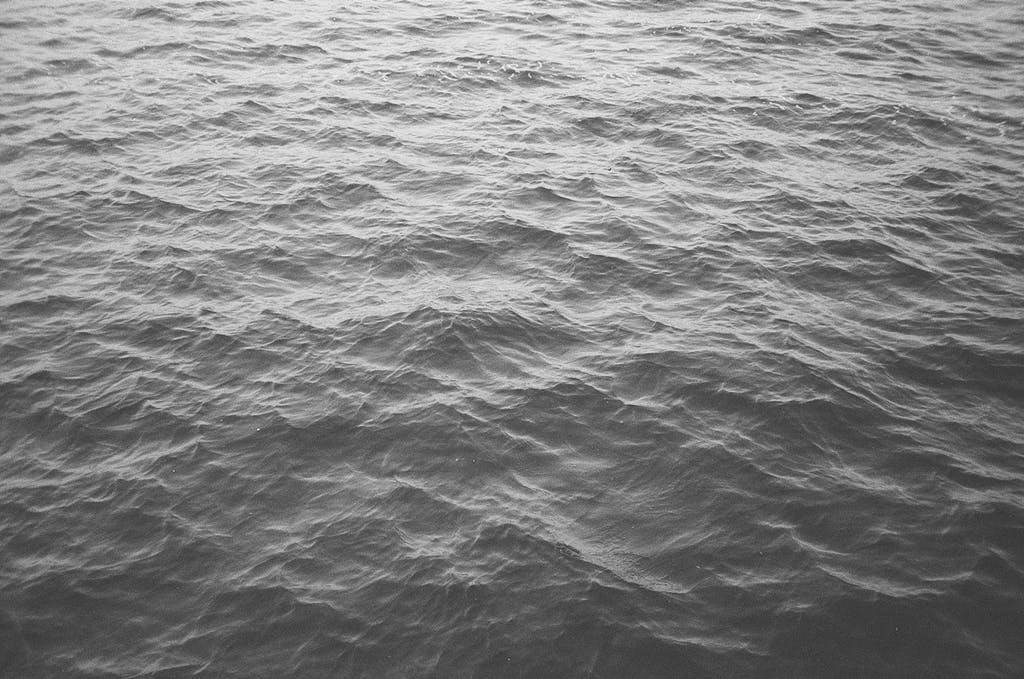 (c) Kristiana
Amazing
"Wasn't as grainy as I thought it would be - but maybe my camera didn't read the ISO correctly, yet still an amazing film."
---
Delta 3200 and Low Light Film Photography
So what should you use high-speed 35mm films for? Clearly you can use this film in much lower light conditons than Delta 100 or Delta 400. The camera (if it has a 3200 ISO setting) will immediately relax in low light knowing that it can still shoot at a reasonable shutter speed without having to fully open the aperture to let in the most light. So you will also get a reasonable focal plane - not too shallow, unless of course you make that creative choice!
This kind of film is great for low light settings or indoor photography. Think family dinners, pub nights, walks when it is starting to get dark, and anything where you want to be able capture detail in low light.
Another favourite subject matter of Ilford Delta 3200 is band shots, concerts, gigs, underground parties and that sort of thing. It is a popular choice because you can take it into a setting that's dark with lots of shadows but it will still perform brilliantly when the bright lights come on- it won't be totally blown out straight away, it has a great amount of flexibility in these environments.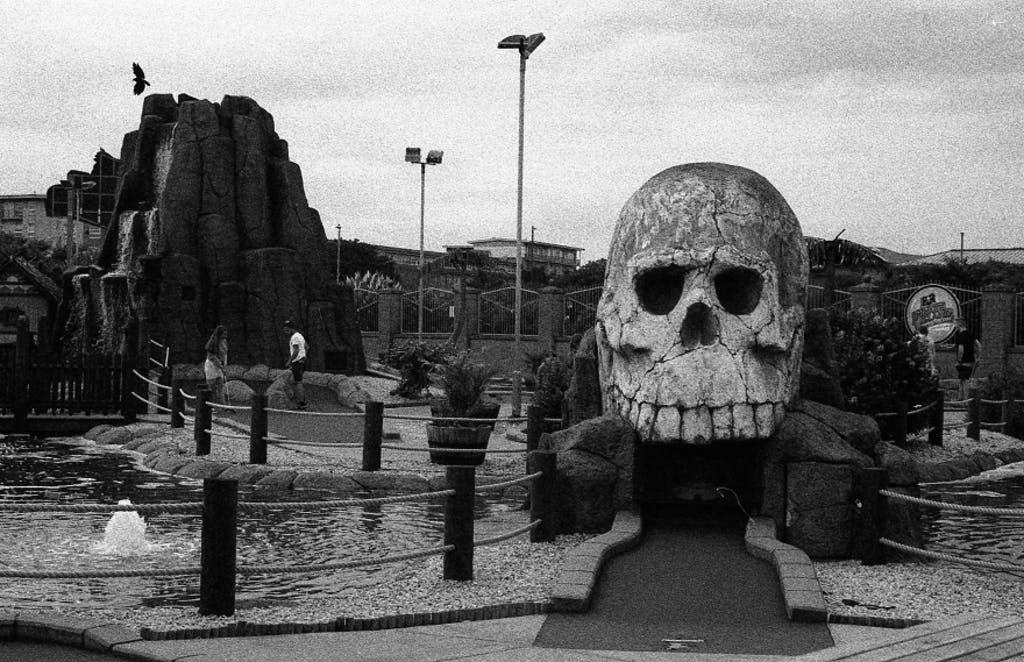 (c) Leigh Reke
Experimental
"This is a very experimental film compared to other Ilford films ...It produces the highest grain you could expect if developed in Rodinal (and that's the look i really love)."
---
Delta 3200 and Action Photography
The film community comments how well it performs in low light- which really is its reason for being. But not only this, another reason that you might want a sensitive film is because you need a fast shutter speed. Delta 3200 is ideal for motorsports; this is the type of film that would have been used for shooting racing sport in black and white, even premiership football or anything fast paced.
Delta 3200 is ideal for fast moving subjects because you can set your shutter speed accordingly, and this film is sensitive enough to pick up tiny amounts of light but still produce great, detailed photographs.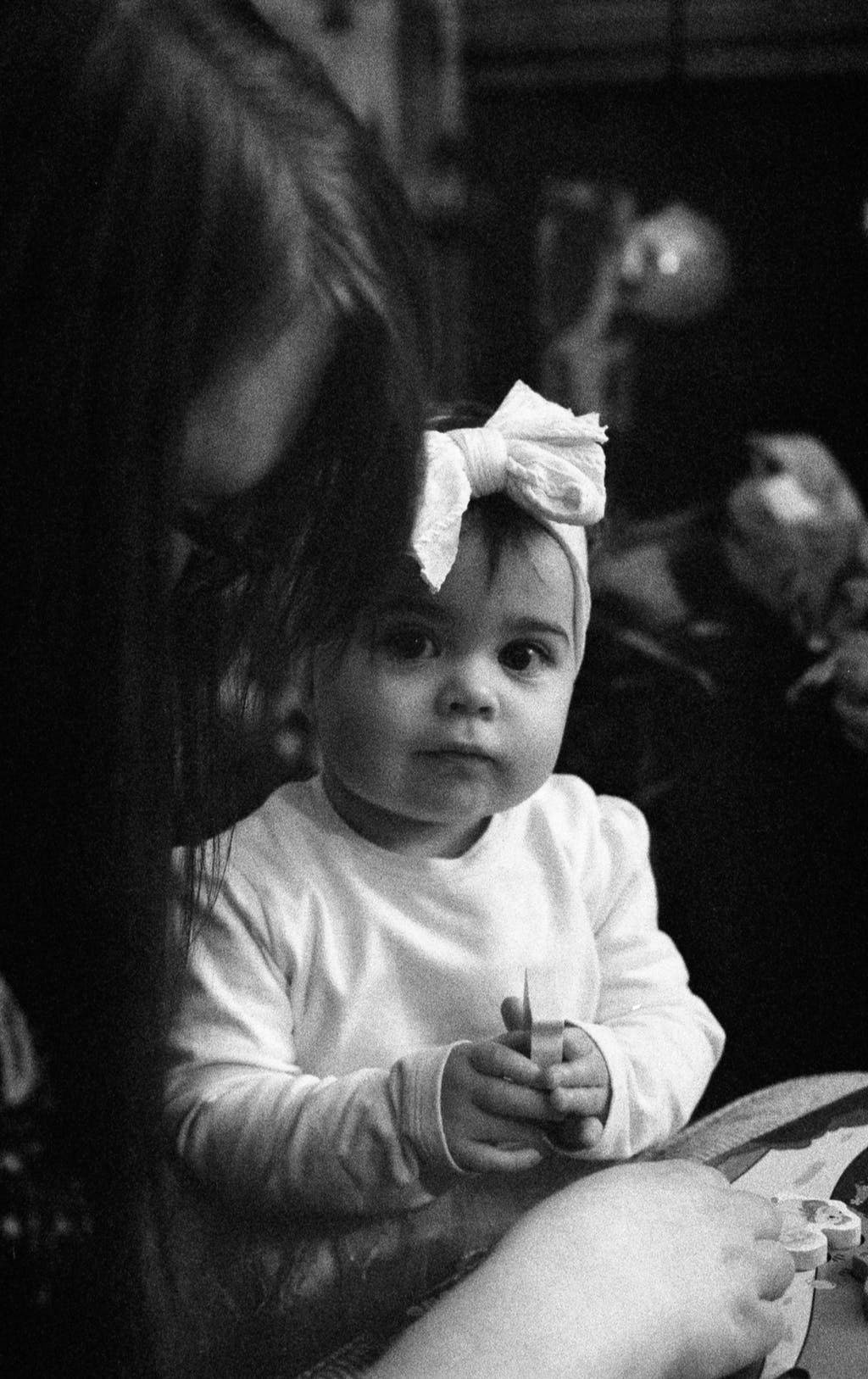 (c) Liam Fitzpatrick fitzpal01
Great in low light
"I shot this film indoors in low light and was very pleased with the results. The high iso means you don't need a flash and the grain wasn't as pronounced as I thought it would be."
---
Travelling with High ISO Films
Another thing that is worth mentioning about Delta 3200 is travel. As this film is more sensitive to light it can also be more susceptible to damadge from X-ray machines at airports. We have another blog you can check out below on tips for travelling with film but the general advice is to have your film hand checked. Some airports might say no to lower ISO films, but when travelling with films such as Delta 3200 or Cinestill 800T that have higher ISOs it is advisable to politely insisit on having you film hand inspected to reduce the risk of damadge from the X-ray machines. So it isn't the perfect travel companion but it is an Ilford film so we know we can expect great quality and assurance that the correct steps have been put in place to minimize the damadge of X-ray radiation.
---
Ilford Delta 3200 is an incredible emulsion that allows you to capture moments on film that would otherwise be impossible! It is crazy to think of films back in the day that would describe ISO 50 as a 'highspeed' option and now we have an emulsion that can go up to 12500 ISO! It is the ideal film for night owls and those who love a bit of night time photography. The unique Core-Shell Crystal technology allows you to capture these moment without sacririfsing image quality too much, with unobtrusive grain.
Use an SLR so you can have a bit more control over the exposure. It would also be beneficial if your camera has the settings to be able to shoot up to ISO 1600. Historically we would imagine 15, 25, 50, 100 to be the typical ISOs of the day, so you may find older cameras won't reach this setting but you can adapt within that to get the best out of this film.
For full tech specs, more reviews, and community sample photos then head to the product pages as below:
---
---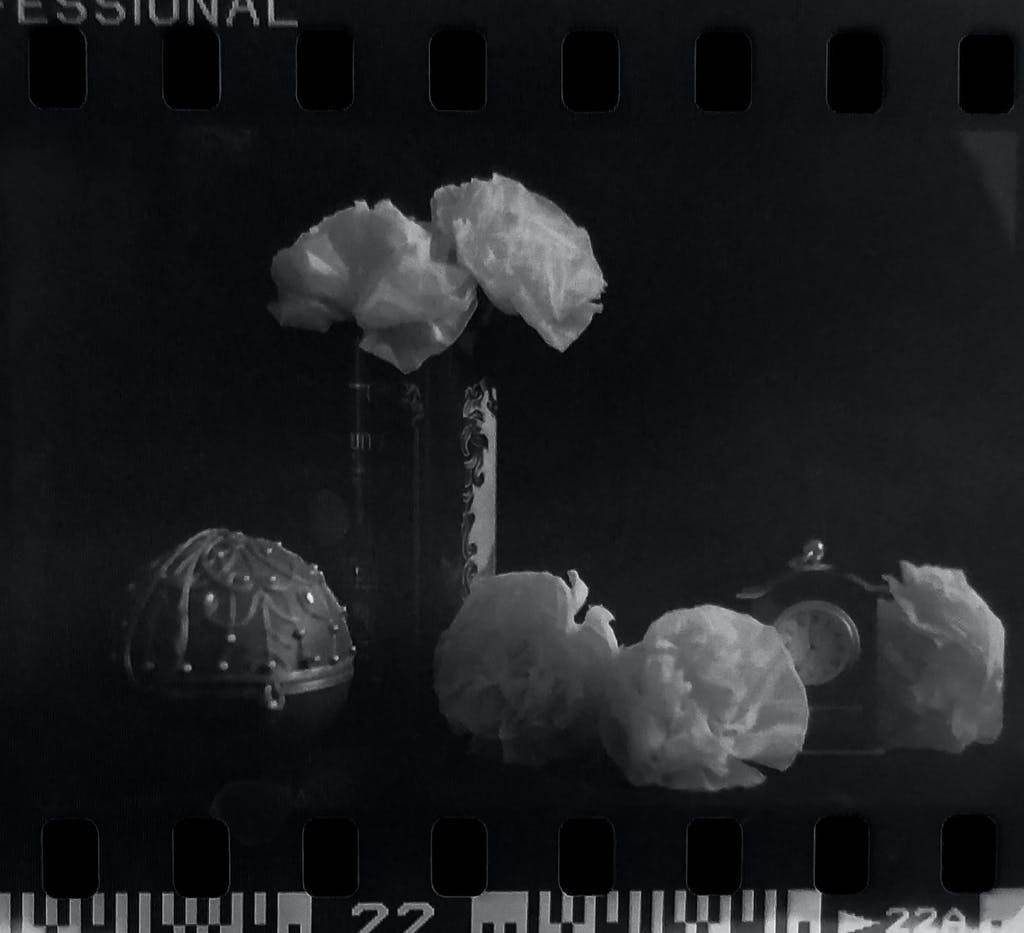 (c) Nabila @theothernabila
"Produces beautiful contrast in low light conditions. I used it for some still life experimentation and couldn't be more pleased."
---