Film Review FPP Wolfman
Posted on October 21 2021
Our FPP Wolfman review combines the community's comments, recommendations, sample images and feedback to give you an excellent overview of Wolfman's strengths and weaknesses!
Produced for Analogue WonderBox subscribers in October 2021 but helpful for everyone wanting to learn more about this fur-rociously good panchromatic black and white film 👻🐺
---
FPP or Film Photography Project are an amazing organisation based in New Jersey, America. They do some super things with film: they have a fantastic film photography podcast , that has over 270 episodes for you to sink your teeth into; FPP also run a brilliant camera donation scheme where folks can send in their cameras. The cameras are then cleaned, repaired and sent off to schools to help the next generation of film photographers! FPP also have a wonderful and educational website, a lab service, and a shop selling lots of interesting film based products from accessories, tools to improve your photography and hand rolled films! FPP have been established since 2009, with the mission to 'inspire, engage and inform beginning and professional film photographers around the globe.' and they are doing just that! Check out FPP's website HERE to see all the amazing things they are doing for the film community.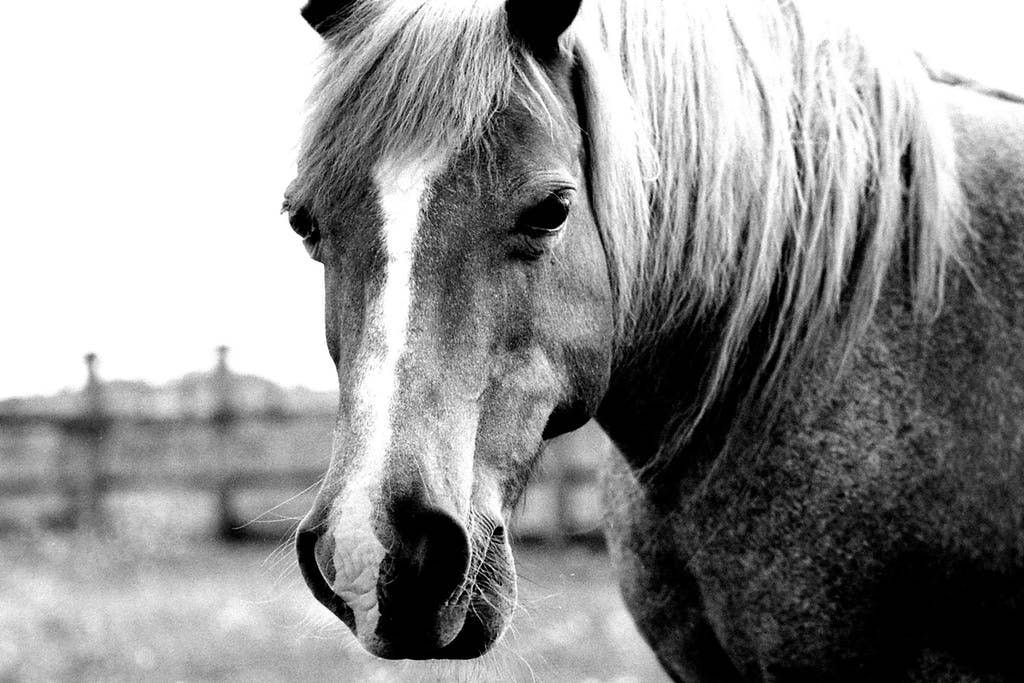 (c) Matt
Happy
'I like the contrast of this film, and gives some great results.'
---
FPP's Monster Films- Wolfman 35
Each year FPP have some fun and release a special film in time for Halloween, called their Monster Film Range. So far we have seen Dracula, Wolfman 35 and this year they have released a new Frankenstein Film, see more product details below.
---
This month's Wonderbox features Wolfman 35, a panchromatic black and white film, so it sees all of the light available across the colour spectrum and will deliver images that are fairly true to what your eye sees. It comes in some were-ly good, spooky packaging featuring a very well dressed werewolf. The film is a 24 exposure roll, so a perfect amount for those who still want to experiment but prefer to get through a roll a bit quicker. The film has good contrast, soft grain and a wonderful aesthetic to it.
The film is a speed of ISO 100, which means that it requires a reasonable amount of light in order to get great images. That being said, the guys at FPP have told us that this film is pretty forgiving when it comes to exposure latitude. So you can shoot it at ISO 40, overexposing it or shoot it up to ISO 400 and underexpose it- shoot it at a lower light than it was designed for, but it will still deliver great results when you pull or push the film in developing. Don't worry too much about the fact that it is a ISO 100 film, experiment and see how your camera will cope with this film in different lighting situations. If your camera settings need more light, drop the camera settings to ISO 400 and let your lab know to push the film. Or if you end up with tonnes of light or want to experiment with wide apertures and long shutter speeds, try ISO 40 and pull process it. Have fun experimenting and get into the spirit of Wolfman film!
---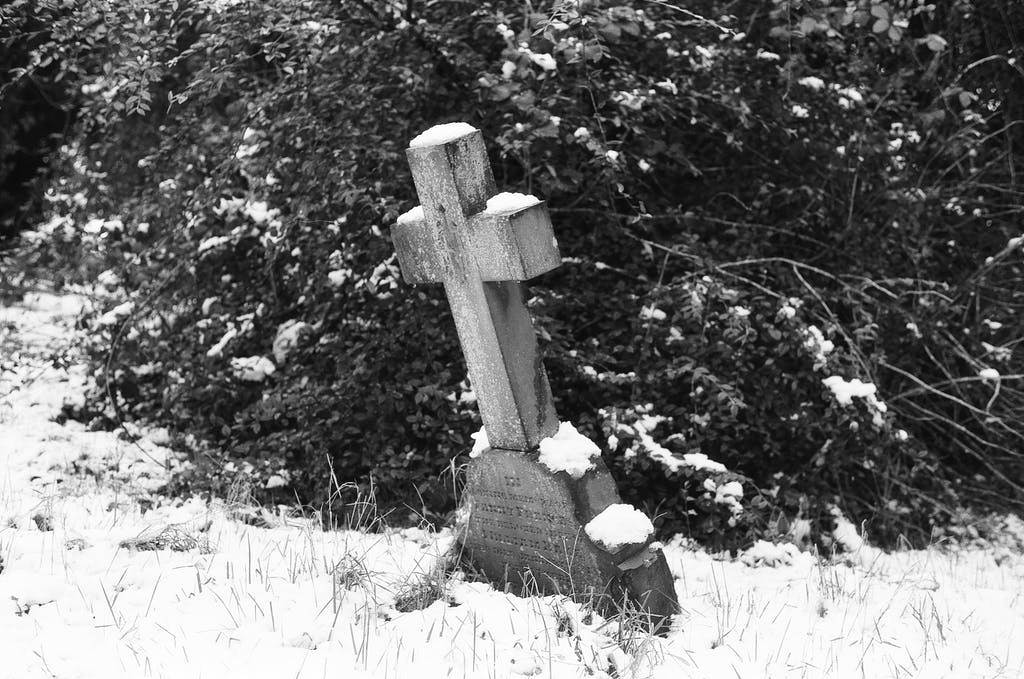 (c) Chuck @chuckbbirdart
Gothic results
'Fun shooting with this film; really lives up to its Universal monster movie name. High contrast, soft grain & plenty of bite.'
---
A Film with Plenty of Bite!
Our favourite review describes Wolfman as having 'plenty of bite', and it certainly does. We encourage users to embrace the spirit of this film and shoot some epic black and white photos! Have fun, play with portraiture, and maybe even capturing some Halloween memories on film! 🎃 But as another lovely customer review says below, this film isn't just for spooky season and performs equally well in the summer months, why not have a go at some landscape photography with it too.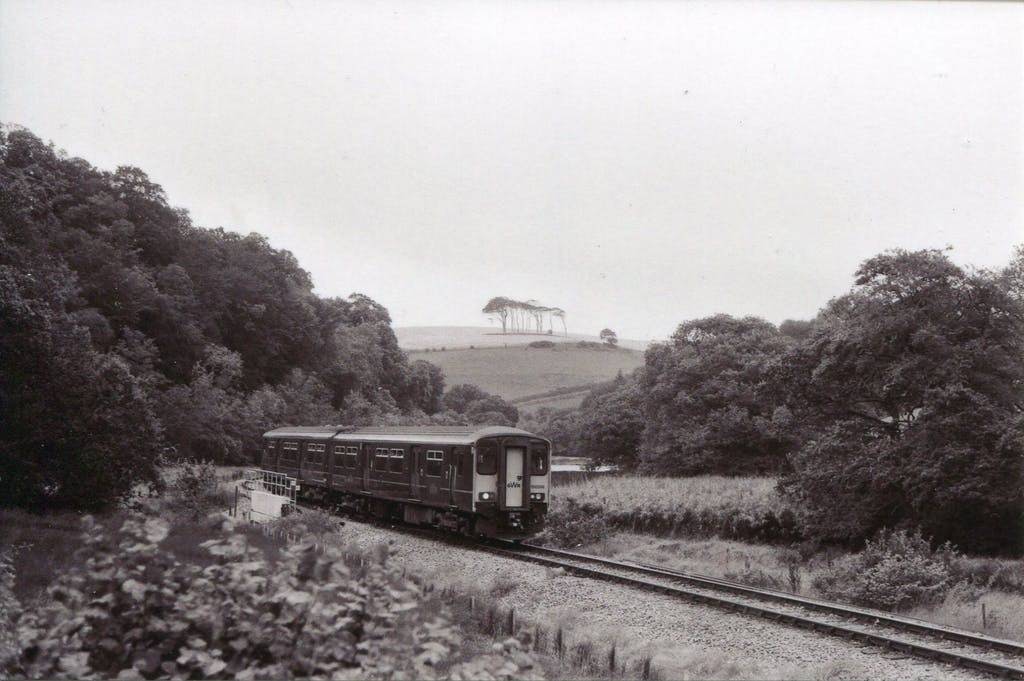 (c) Nikolas Wereszczynski @awornf
Incredible Contrast
'I recently received developed photos taken with the wolfman film and I have to say I'm absolutely stunned by the results!
Let me preface with this - it's obviously a spooky film made for a spooky season, but it just so happens that I used this film to shoot landscapes in the middle of summer and let me tell you: it performs BEAUTIFULLY. Increased brightness from the sunlight creates amazing, almost surreal contrast, the grain is super small, and there's a general beautiful aura in the pictures. Definitely recommend buying this film as well as trying it in.'
---
Check out our Halloween collection of film goodies below!👻
---
FPP Wolfman 35 is a pancromatic black and white film with good contrast, soft grain and a lovely monochrome aesthetic. Have fun playing with this film and embrace your inner wolf! 🐺
For full tech specs, more reviews, and community sample photos then head to the product pages as below:
---
---