Film Review revolog SnoVlox
Posted on December 09 2021
Our revolog SnoVlox review combines the community's comments, recommendations, sample images and feedback to give you an excellent overview of another of revolog's special effect films- SnoVlox!
Produced for Analogue WonderBox subscribers in December 2021 but helpful for everyone wanting to learn more about this limited edition winter film 😊❄️
---
revolog is a special effects film manufacturer that came to life in 2009. The company was founded by Hanna Pribitzer and Michael Krebs who teamed up together to work on their diploma project at the photography school they attended. After a year of researching the revolog brand was born! Hannah and Michael are both passionate about giving film photographers new options and opportunities to experiment and create, and their quirky films do just that.
revolog produce incredible and unique special effects films; in the WonderBox so far we have covered a few of their colour emulsions including revolog nebula and revolog streak. SnoVlox is even more special because it is a limited edition winter film, perfect for the cold months.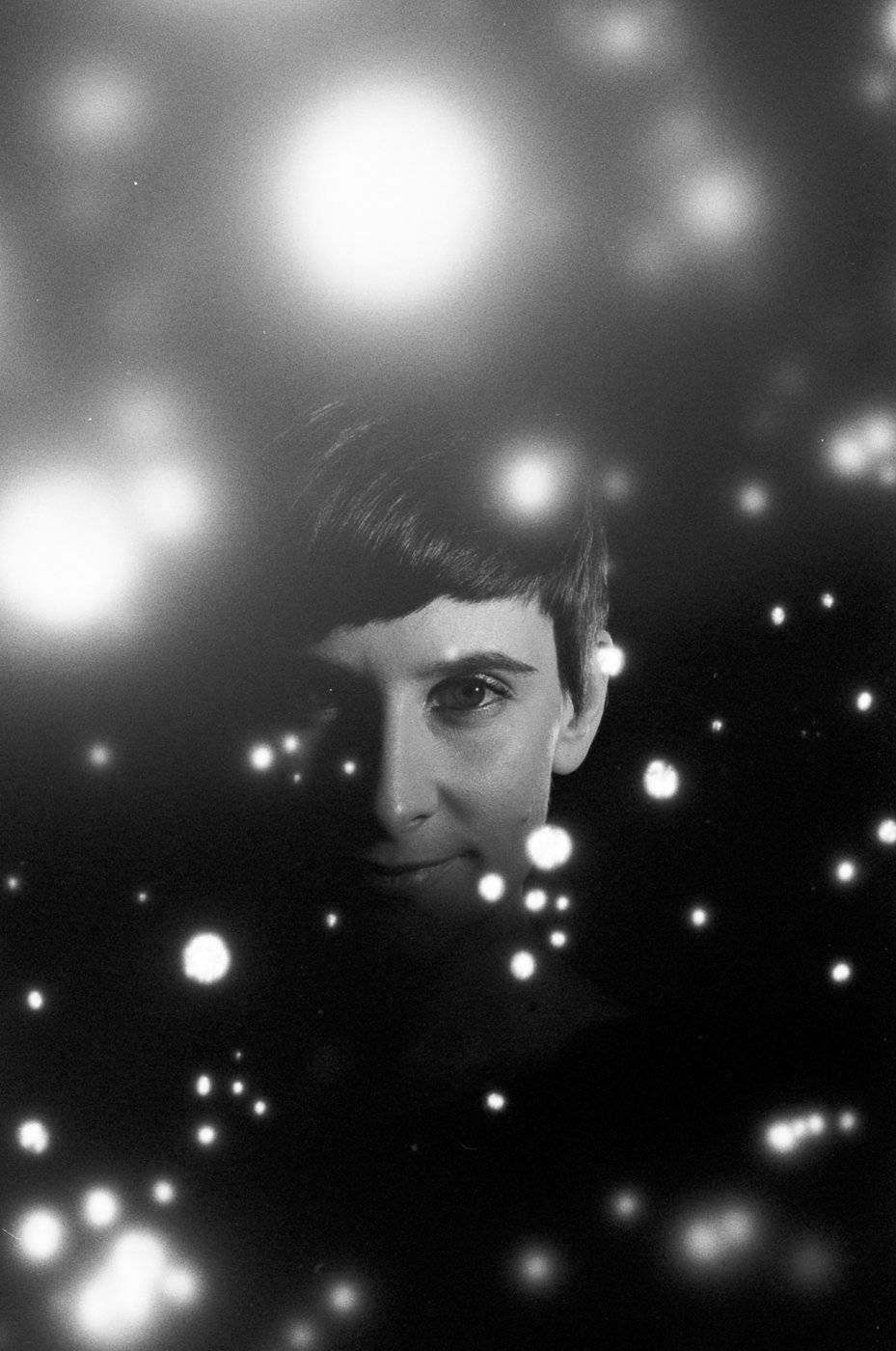 ---
SnoVlox- The Winter Film ☃️
So what makes SnoVlox a winter film? Well hopefully the name gives you a clue, but not just that- this is a black and white film from revolog, which is a bit different as most of the revolog emulsions are colour. SnoVlox is a black and white negative emulsion rated at ISO 200 and it gives you the lovely effect of snow falling in your photographs. Black and white films are sometimes seen as more 'wintery' because they can enhance the look of the cold months and the lack of colourful blossom and wildlife around us. But this doesn't have to be dull! In fact it can be very striking, and revolog have made it even more fun by adding this special falling snow effect to their film.
The emulsion is rumoured to be based off of Kodak's Tmax 100 BW emulsion, which is known for having impressive levels of detail in different and difficult lighting situations. So, if the rumours are true- this is a brilliant film that revolog have added a wonderful wintery addition to. ❄️
---
revolog SnoVlox- No Snow... Snow Problem 🌨
SnoVlox gives the effect of snow falling in your photo, with the emphasis on being in your photo rather than infront. This is because the effect of the revolog film produces tiny soft white blobs of 'snow' that vary in size. The special effect on this isn't uniform or flat, but random and scattered across your image in different sizes which really helps to replicate the effect of snow falling across the scene. There is gorgeous depth to the snow effect, it will look like some snowflakes are falling right infront of your camera and in the background- all which helps the snow to interact with your subject. It is a wonderful festive, seasonal, wintery film! The black and white adds to the lovely wintery feel; the photos imeediately make you feel very festive and cosy 🥰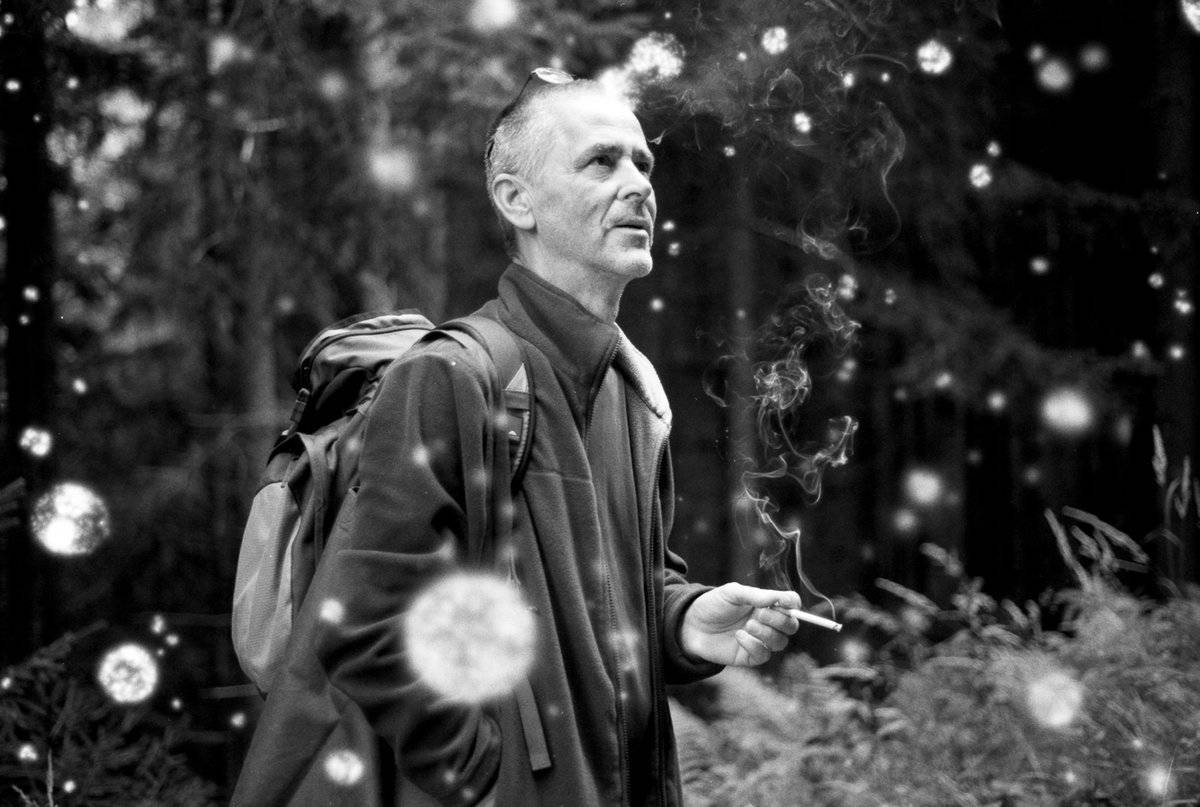 ---
How to shoot revolog SnoVlox
The underling emulsion of revolog SnoVlox is a good one. You will see it has a pretty tight grain structure, good contrast but as always with revolog special effects films it is important to keep lighting in mind. For example if you shoot in bright light or slightly over exposed the effect will be slightly diminished. This is because if you take photos into a bright or white setting then the white snowflake effect won't show up.
So look for areas, for portraits, for different scenes that already have a bit of natural contrast in them. This way you can make the most of the special effect of this film and be able to appreciate the beautiful contrasty blacks of the underlying emulsion.
There are a few hints and tips from folks who shot this last winter (it is a limited edition winter film that is produced each season)- some people choose to shoot it in the snow to enhance the effect of SnoVlox and other customers have shot it on ordinary wintery days to add some extra snow to the scene.
If you shoot it in snow, like snow you will get a stronger effect to your photos. Double snow power! However, we can't always hang about and wait for it to snow, so another suggestion is if you are going to shoot an outdoor scene, take your photos on a wet day, where there is a little bit of mist, or shortly after it has rained. If you take your photos out doors on a dry day the snow effect can look a little strange, whereas using some rain or the great British weather to your advantage can help make it look like real snow!
The effects will vary from frame to frame, with some snow flakes being larger, others smaller. There will be a certain element of unpredictability across the roll, but enjoy it and have fun experimenting with the wintery effect!
---
Customer Review: "some stunning images. I'm so impressed.."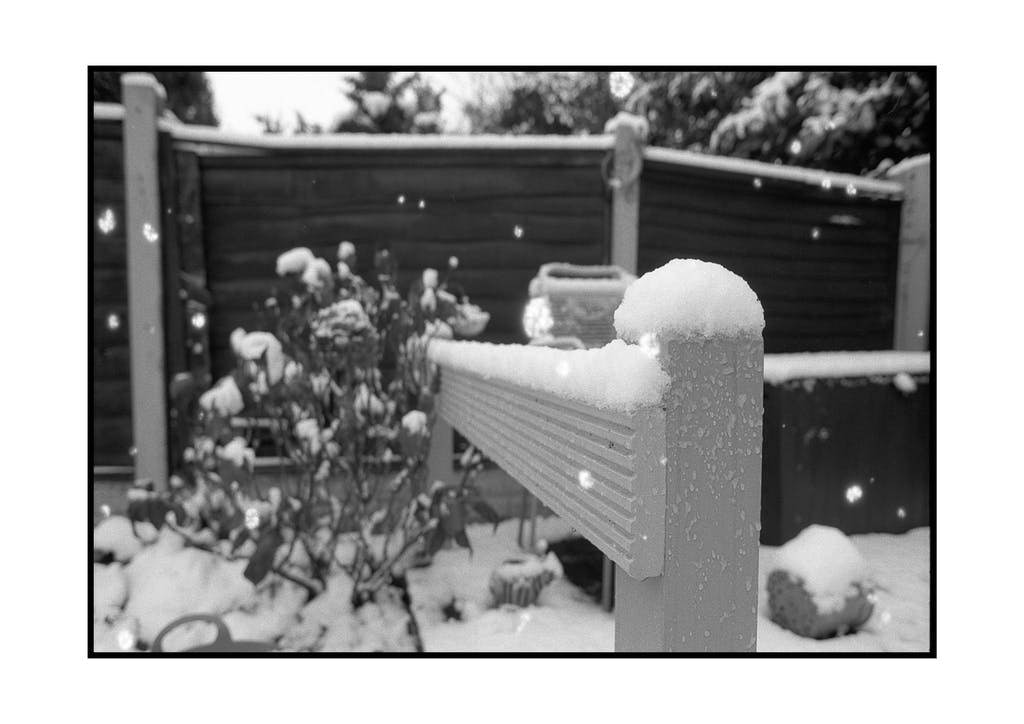 Just Gorgeous!
My wife bought me a roll of Snovlox for Christmas 2019 and it's sat in my film box for over a year, until this morning when we finally had some snow!!! yippee!!! I've been waiting for this moment for ages! I loaded the snovlox in my camera, and set to work capturing the world around me. I didn't have to go far to get this image, only to the end of the garden. I really wish I had more of this, having scanned it in this evening I am so impressed with the tones. I've not fiddled with this at all, its exactly as scanned.
The emulsion is Kodak TMAX 100, but this is shot at ISO 200, presumably something to do with the way the effects are applied. Each Frame has different snow effects so you don't know what you're going to get. Some work better than others, obviously as some of the blobs are a little on the large side - but keep shooting and you'll be rewarded with some stunning images. I'm so impressed, I've got my eye on some TMAX now to see how that compares.
If you're going to use this on a day when it isn't snowing, then I would recommend a day where it's either raining or has rained recently and the ground it wet. I think it looks odd if the ground is dry and the sun is shining, yet the shot emulates snow lol.
Keep an eye on stock levels (hopefully more'll be on the way) and snap some up when you can!
Techy stuff:
📷 Nikon F100 / Nikon 24mm f2.8
🎞 Snovlox @ 200
🧪 Ilfotec LC29 / 1:19 / 7 mins
🖥 Epson V550 / Silverfast 8
revolog SnoVlox is a fun, seasonal limited edition film for the winter months. Different size dots and sprinkles mimic snowing and transform seemingly regular scenes into a winter or Analogue wonderland.
For full tech specs, more reviews, and community sample photos then head to the product pages as below:
---
---