Lomography Colour Negative 400 Film Review
Posted on July 05 2021
Our Lomography Colour Negative 400 review combines the community's comments, recommendations, sample images and feedback to give you an excellent overview of Lomography Colour negative 400 film's strengths and weaknesses! And this week we start with a bit of a background about 'brand Lomography' - how the company started and how it's evolved over the years since - to set the scene for the Colour film.
Produced for Analogue WonderBox subscribers in July 2021 but helpful for everyone wanting to learn more about this staple Lomography Film 😊
---
Lomography is one of the newer film brands on the block, branded as being spontaneous, with a candid view on photography with their motto being 'don't think just shoot'. They were established in 1982 with the launch of the lomography LC-A camera.
---
The director of the LOMO Russian Arms and Optical Factory, Michali Michail Panfilowitsch Panfiloff, was shown a little compact Japanese camera called the Cosina CX-1 by General Igor Petrowitsch Kornitzky, right-hand man to the USSR Minister of Defense and Industry. He carefully examined the camera and was impressed with its sharp glass lens, high light sensitivity and robust casing. Having realised the camera's potential, they gave orders to the LOMO PLC factory in St Petersburg, Russia to create an improved version of the camera and the LOMO LC-A was born!
By 1984, the camera was in mass production with 1200 people working on it, starting at 1100 units a month for the Russian market. The camera's popularity soon spread to then Communist countries such as Poland, Czechoslovakia, and Cuba.
Russian Soldier with original LCA
---
In 1991, while touring Prague a group of Viennese students came across the LMO LC-A in a quirky camera shop and started using it to shoot their trip. As soon as their films were developed, they fell in love with the bright colours, vignetting and sharp details created by the Russian camera and it's unique lens. Soon interest began to rouse outside the communist block and LOMO LC-A lovers, who called themselves Lomographers, began to buy up cameras to sell in their own country and beyond.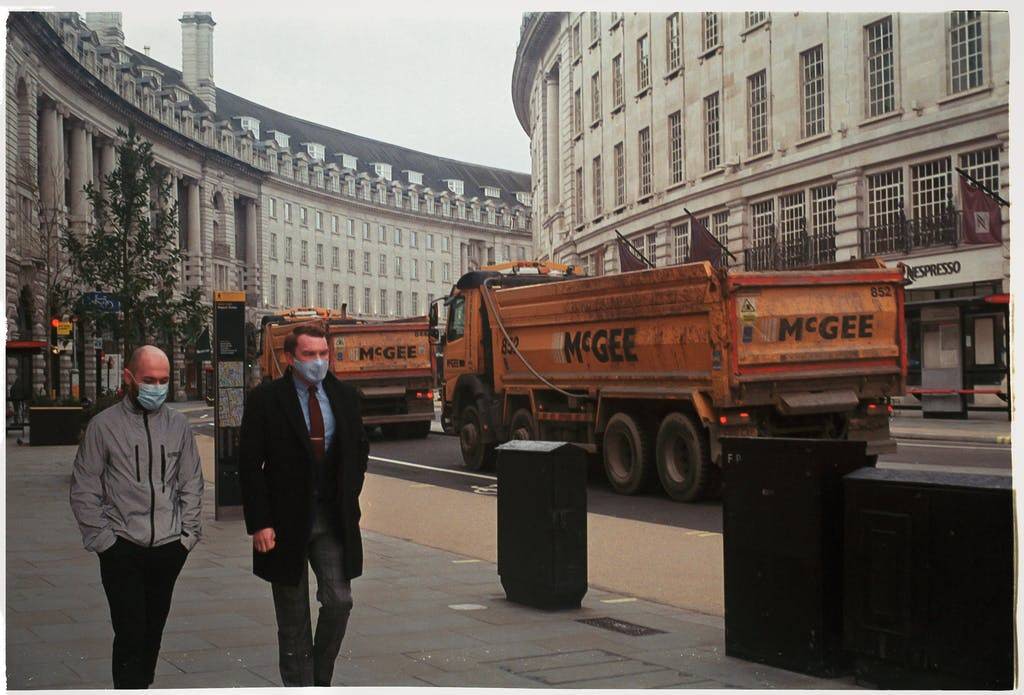 (c) @curlynicholson James Nicholson
---
The Ten Rules of Lomography
Interest in the unique cameras was rapidly growing, so much so that the Lomography founders resorted to carrying out daring backpack raids to Russia in order to satisfy the demand for more of these fantastic cameras. In 1992 the legendary 10 rules of Lomography were published to capture the underlying philosophy of Lomographers:
Take your camera everywhere

Use your camera any time - day or night

Lomography is part of your life

Try shooting from the hip

Get as close as possible to your subject

Don't think

Be fast

You don't have to know what you've captured on film

Don't analyse your images, enjoy them

Don't worry about any rules!
These rules are perfect to think about when you shoot the Lomography Color Negative 400 film!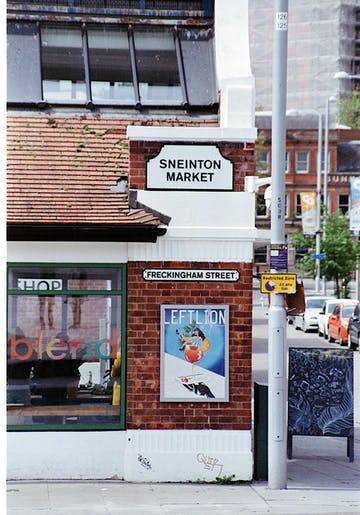 (c) @BigRoj Roger Whitworth
---
Lomography Colour Negative 400 is the workhorse in the Lomography stable. This 35mm film is versatile enough to be used in most conditions, from dusk til dawn. The colours are vibrant and bold whether you are shooting under sunny or cloudy conditions, you will see great results. The film has excellent sharpness and is available from our store in single packs or multipacks of 3.
Lomography CN 400 is a notoriously cheerful colour film. It has a cool vintage feeling, with really vivid and contrasting colours. The film produces sharp tones, with some visible grain giving your photos a classic look. If you are looking for an alternative colour film, this is a great option as it is more affordable alternative than some of the other colour films on the market, with a more unique look.
We have had some great feedback from our customers on this film too, with an average score (at time of writing) of 4.8/5 stars. Folks describe it as a great, fun and cost effective colour film to try. Lomography CN 400 has "lovely tones", "relatively low grain" and that "it copes well with being pushed a stop" so has a pretty good exposure latitude as well!
Bex Saunders even said that "I've probably gone through 50 rolls in the last 5 years. It's very easy to use, and the colours are great!", so it must be good!
We also had some shooting tips from our customers. James Nicholson suggested that putting Lomo CN 400 in a point and shoot camera will get you the look of a 90s holiday photo, but in something like a 1940s Leica you will achieve low contrast images that look like the early days of colour photography.
Joris Labrune went one step further with specific guidance:"It works really nice on metal, reflections and fog as it accentuate the light effects"
In general customers commented that it handles over-exposure well and produces great colour, particularly with blue and green tones.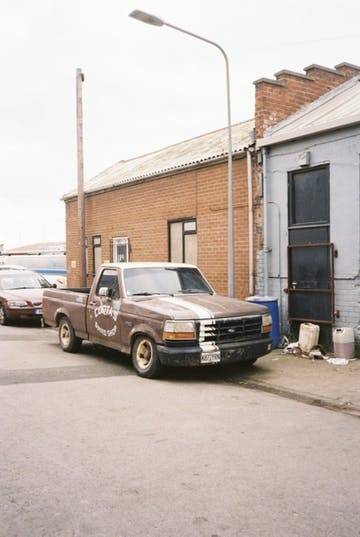 ---
---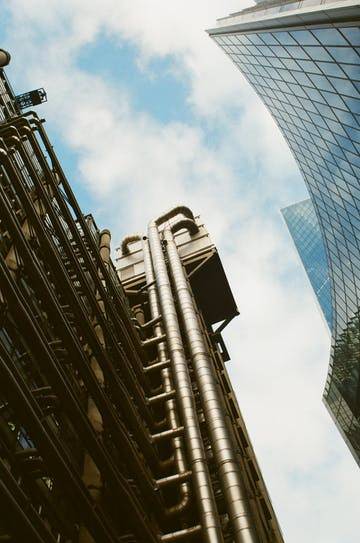 @RedPochetInsta Joris Labrune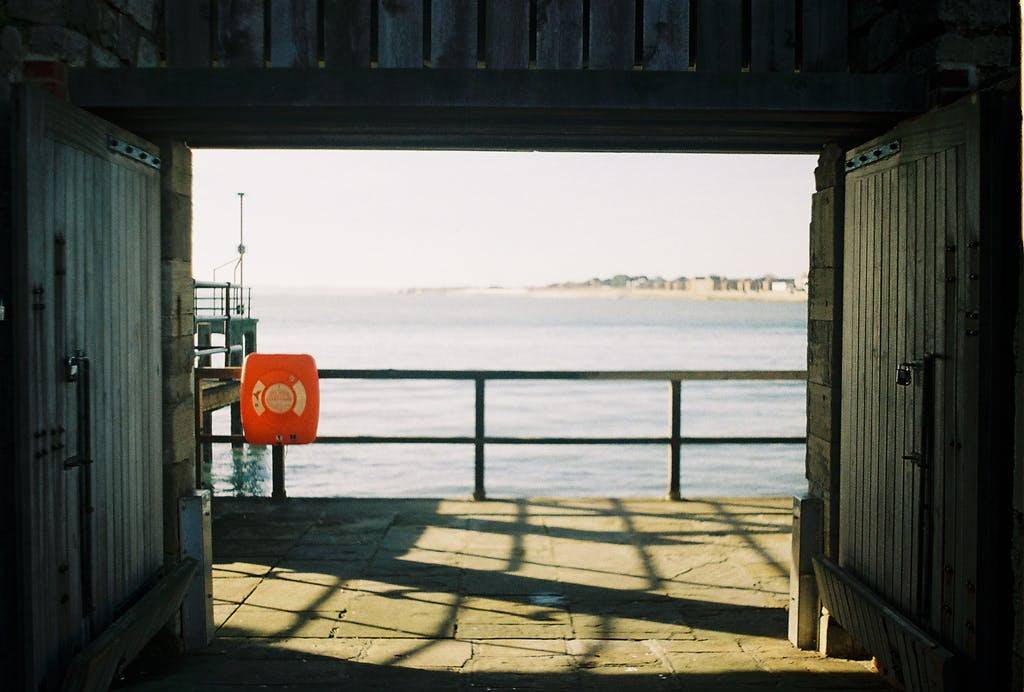 (c) Kristiana @kristiaanja
---