Lomography Purple Review
Posted on February 04 2021
Our Lomography Purple review combines the community's comments, recommendations, sample images and feedback to give you an excellent overview of Lomo Purple film's strengths and weaknesses!
Produced for WonderBox subscribers in February 2021 but helpful for everyone wanting to learn more about this unique emulsion from Lomography 😊
---
Lomo Purple is one of Lomography's Lomochrome films - similar to the Metropolis emulsion. This means that it has an unusual colour palette versus a 'straight' colour film, in this case it has a purple tint!
This film was launched in 2013 and was positioned as a tribute to colour infrared films like Kodak Aerochrome. Now it isn't a true infrared film - that technology provided an unique look and required special chemicals for developing, unfortunately its not made any more - but one of the key elements of infrared colour was the purple tint. And it's definitely true that with certain subjects and in certain light the effect is remarkably similar. Greens become purple, blues become green, and yellows become pink.
That was the original inspiration but in the past 8 years Purple has outgrown that niche to command a special place in the artistic options available to film photographers all by itself.
The formula was updated in 2019 to tweak the colour effect slightly which made it more consistent and reliable under different lights, and since then the film has grown in popularity. Lomography Purple is also now available in 120 medium format, 110 and simple use camera so there are lots of opportunities to experiment in different cameras.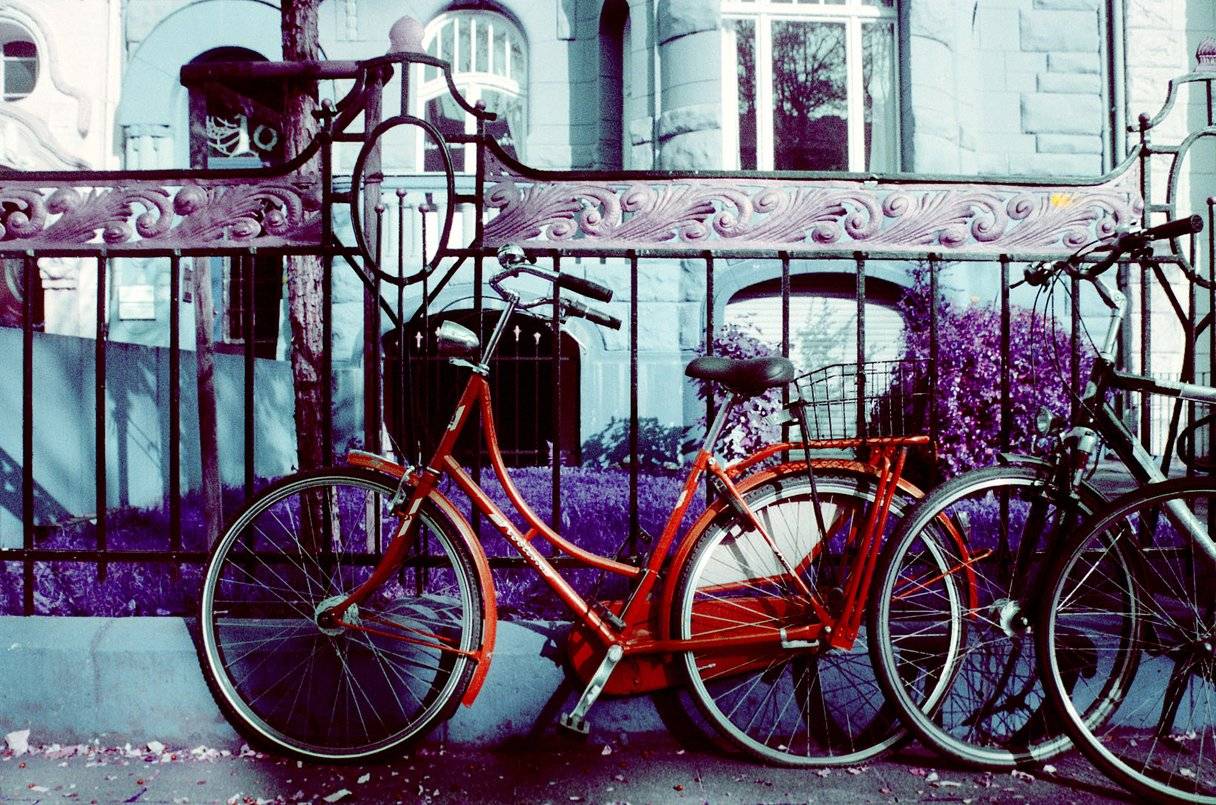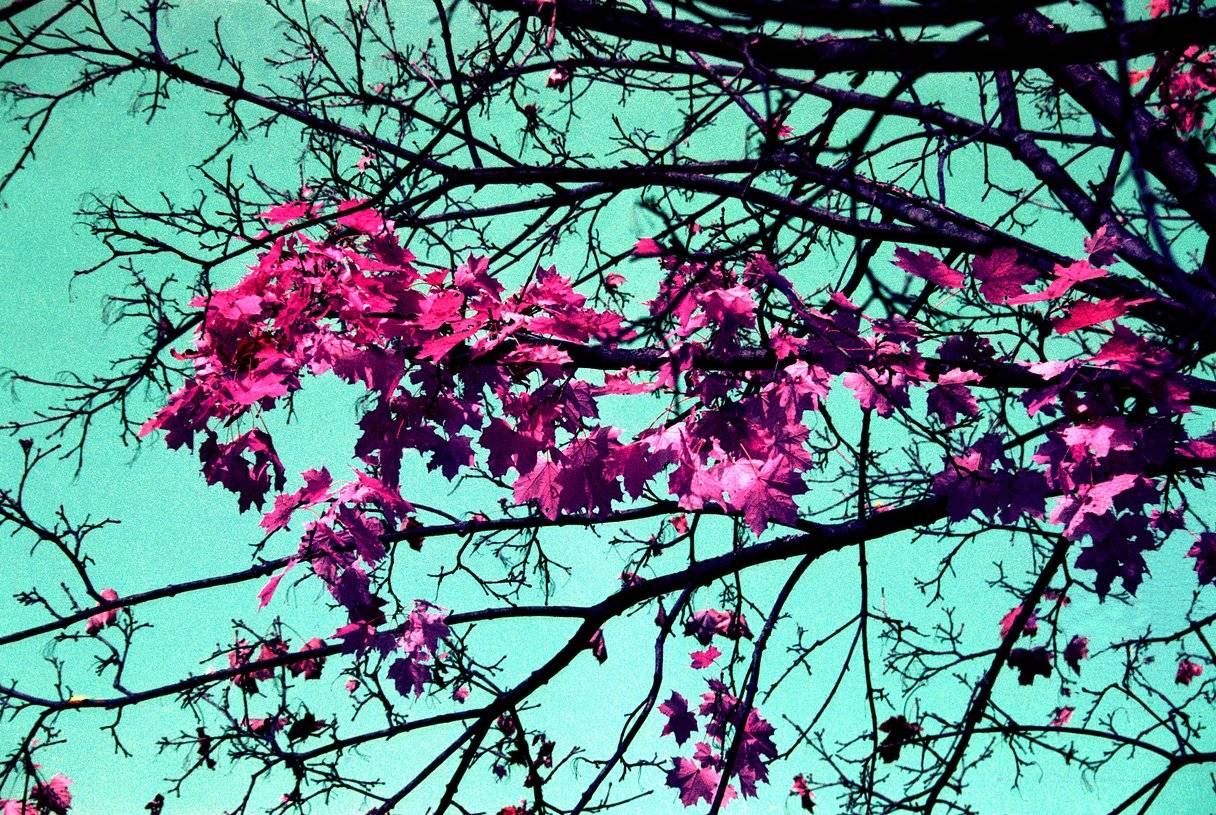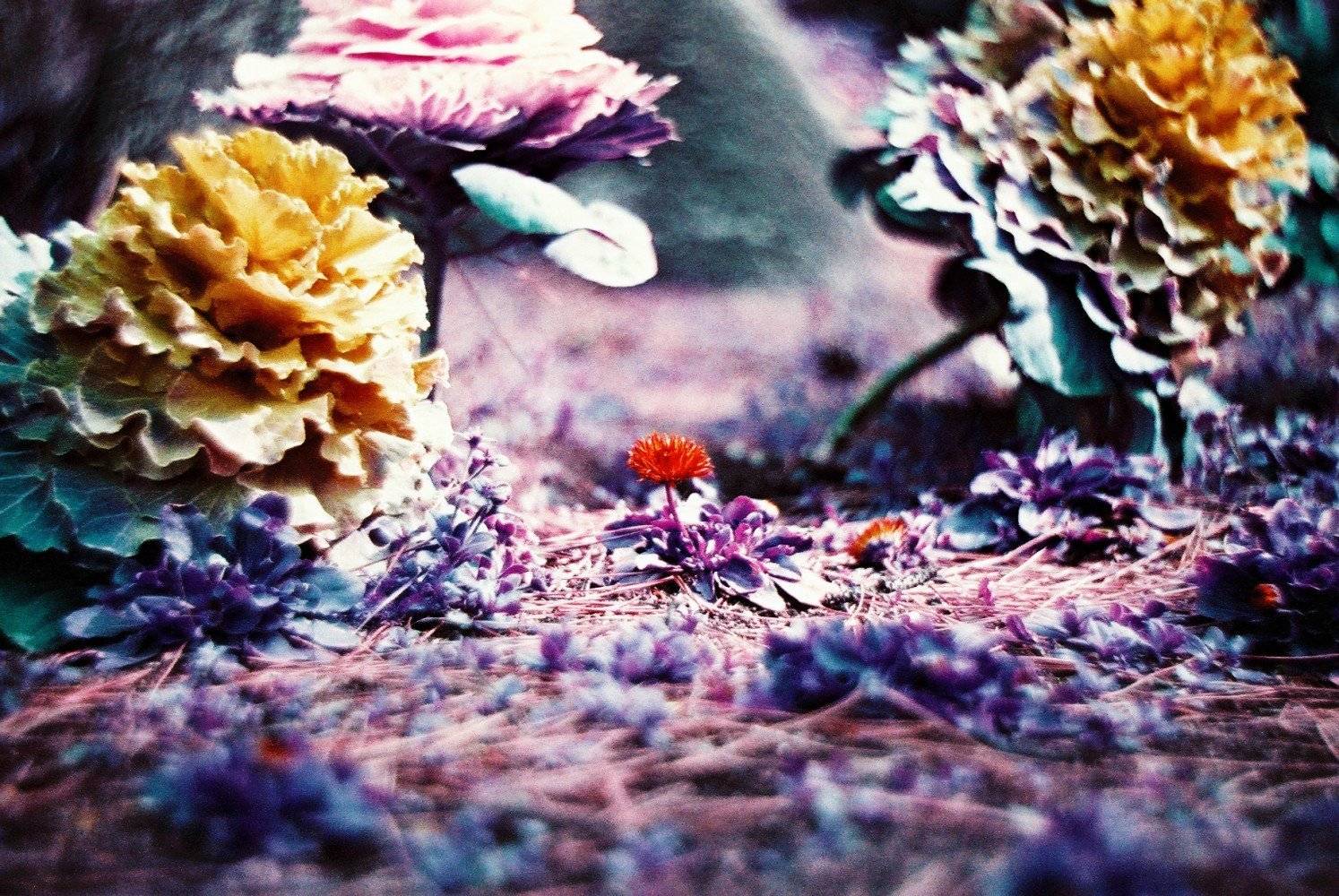 ---
I spoke to Lomography about how to approach Lomo Purple if you've never shot it before and this is what they said:
"If you're interested in experimenting with the LomoChrome Purple but not sure where to start, here are a few tips to get the most out of your first roll. If you own a camera with an adjustable ISO we would suggest setting it at 200 to begin with. This is the sweet-spot setting for the LomoChrome Purple.
For your first roll we strongly recommend getting outside to a park or a place with greenery and leafy textures. This will give you a good idea of how the green to purple colourshift works. Try out some portraits with a friend (lockdown rules permitting) with a leafy texture in the background, and if the daffodils are out, definitely try shooting those for some great colour contrast. If you're in an urban area, use your surroundings for some street shots. Try finding the odd tree or shrub and see how it contrasts with the buildings in the final photo.
If you can get as much of a mix of content in your first roll you'll be able to see what effects work best for your style of shooting. Once you have your scans back it's tempting to add them to a pile or file them away.
Don't!
Take them out, make sure you take some time to look and look again at your photos. Note down what your settings and conditions were and make a note of which photos you liked best."
So I'm sorry if you were hoping for a fast shoot-and-move-on type of film! Of course you are very welcome to do that, but I promise that if you take the time to note the camera settings (and maybe the lighting) for each frame then when you review the photos your second/third rolls will be unbelievable.
---
Sharpness and grain aren't the best for a colour film - especially after shooting Portra 400 recently! - but that's not why you'd open a roll of Purple 😉 Of course you can mitigate this somewhat if you shoot in 120 where the larger format will minimise grain relative to the image.
General comments in the community reviews of LomoChrome Purple are that you get better colour shifts and more interesting photos with brighter light - 'this film loves light' is a phrase that came up repeatedly.
And a final thought: be careful with scanning! Either with labs or at home, know that any automated colour correction software might try and make it look 'normal' by forcing the colours which will wash out the purples and greens and leave a very flat and insipid image. If this is happening then try and scan/invert as though it were Ektar or Colorplus or similar - and then enjoy the resulting magic!
---
My top tip is to invest the time into Purple. More than most films, it may take you a couple of rolls - and some diligent note-taking - to understand how best it fits into your photographic style and toolkit. But when that's done then you will be ready to create some truly spectacular images!
For full tech specs, more reviews, and sample photos then head to the product pages as below:
---
---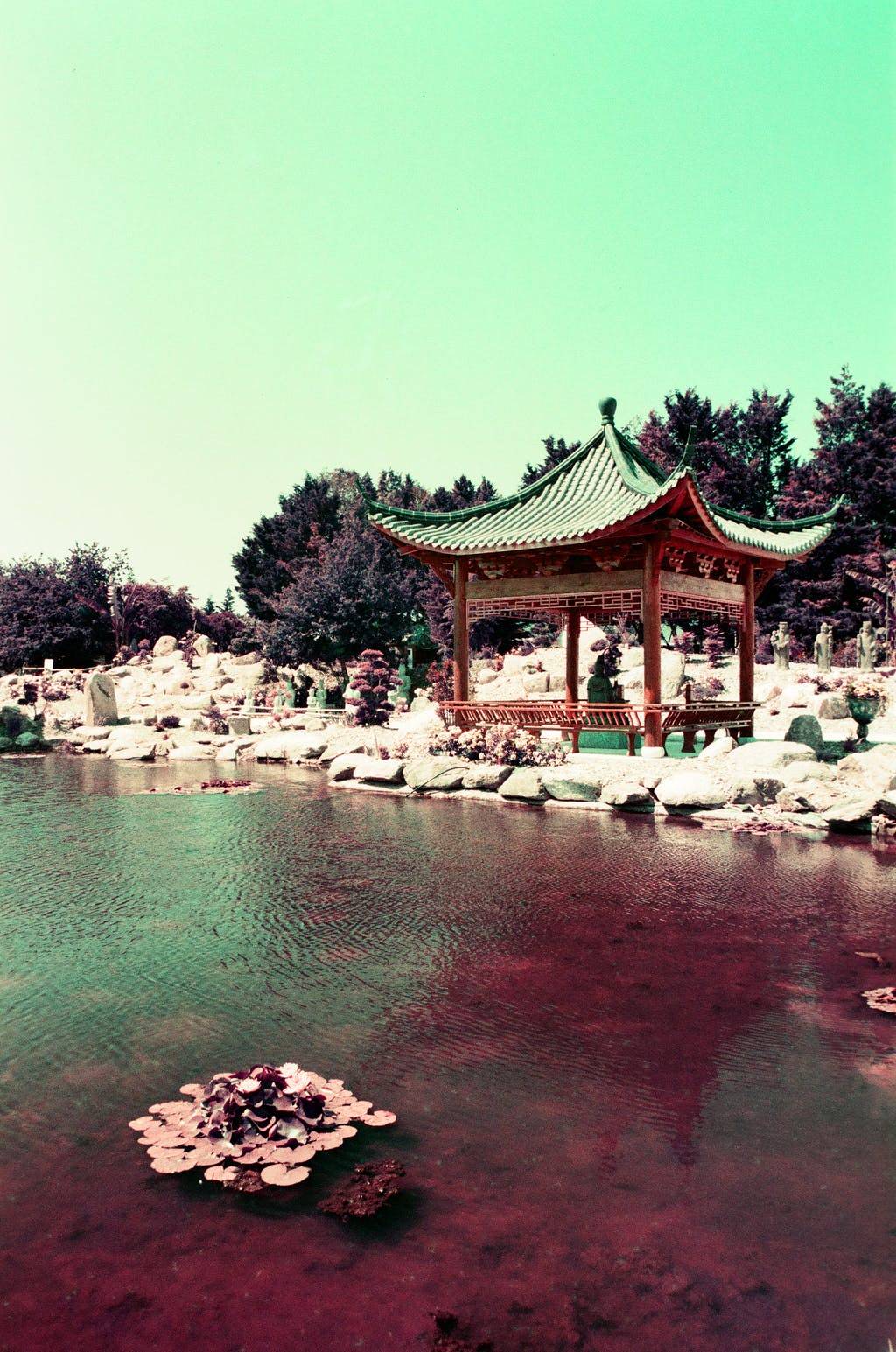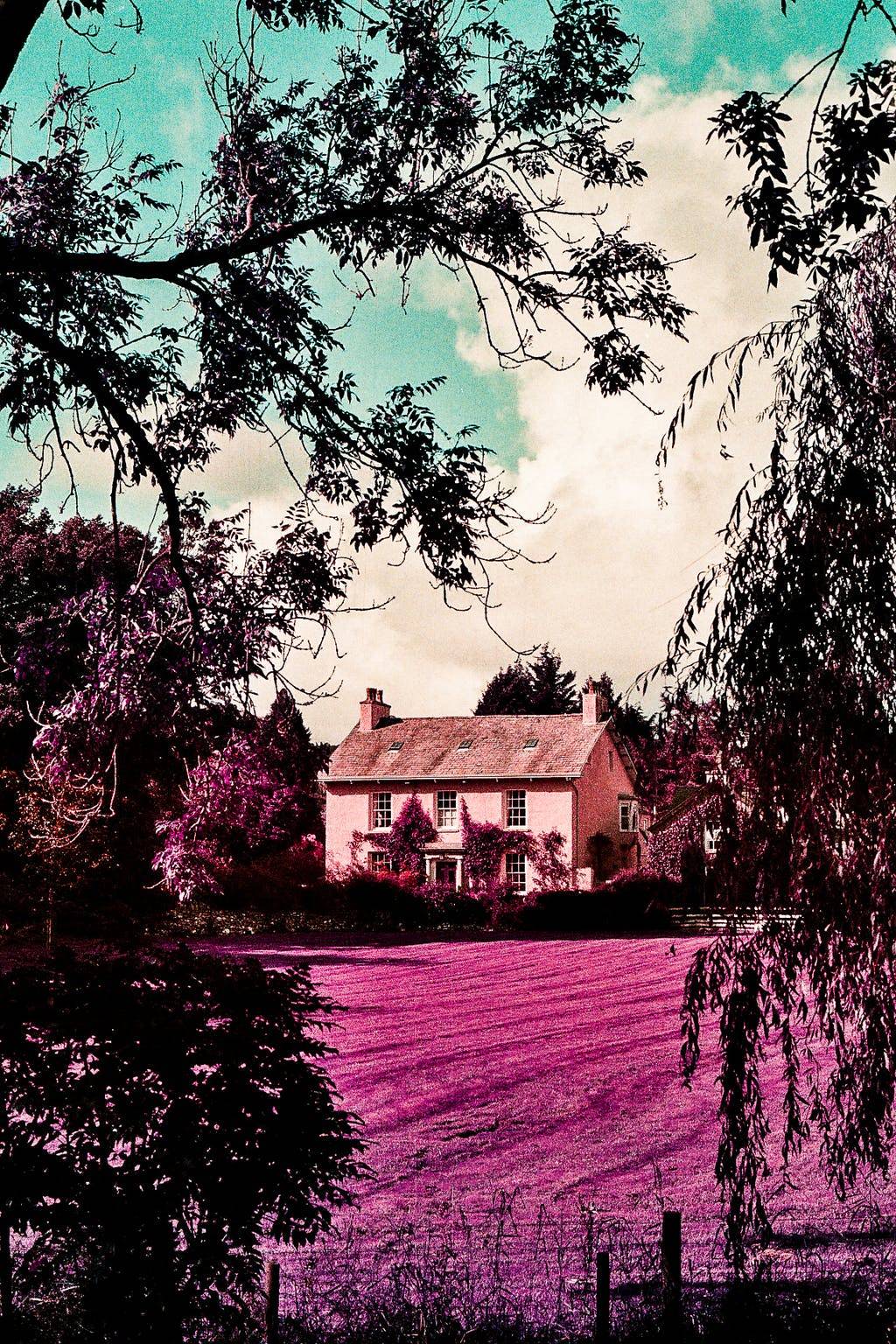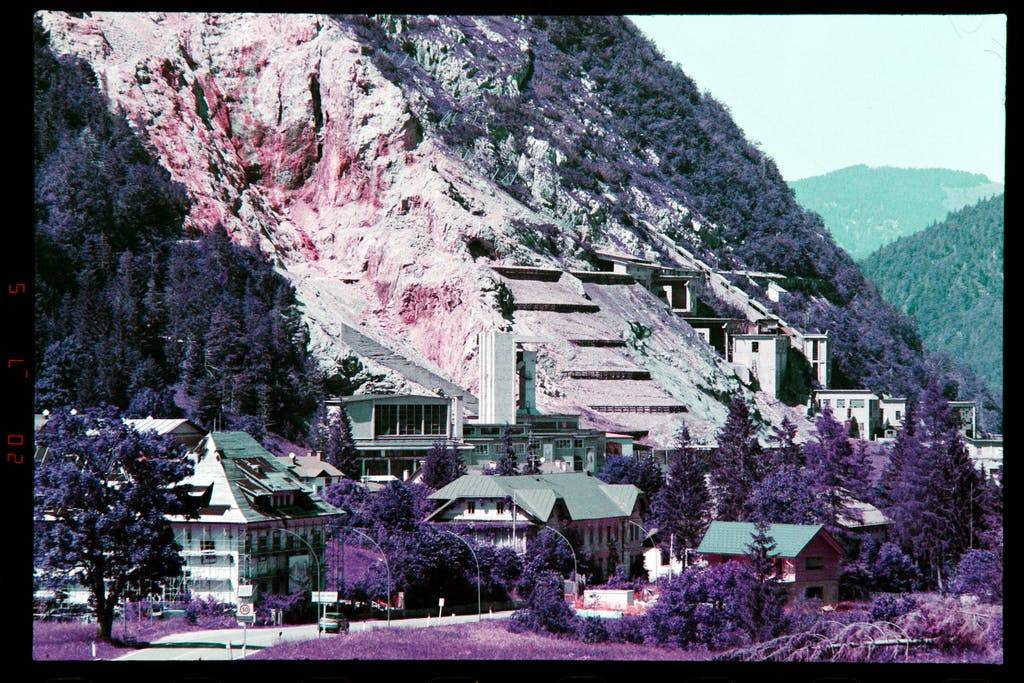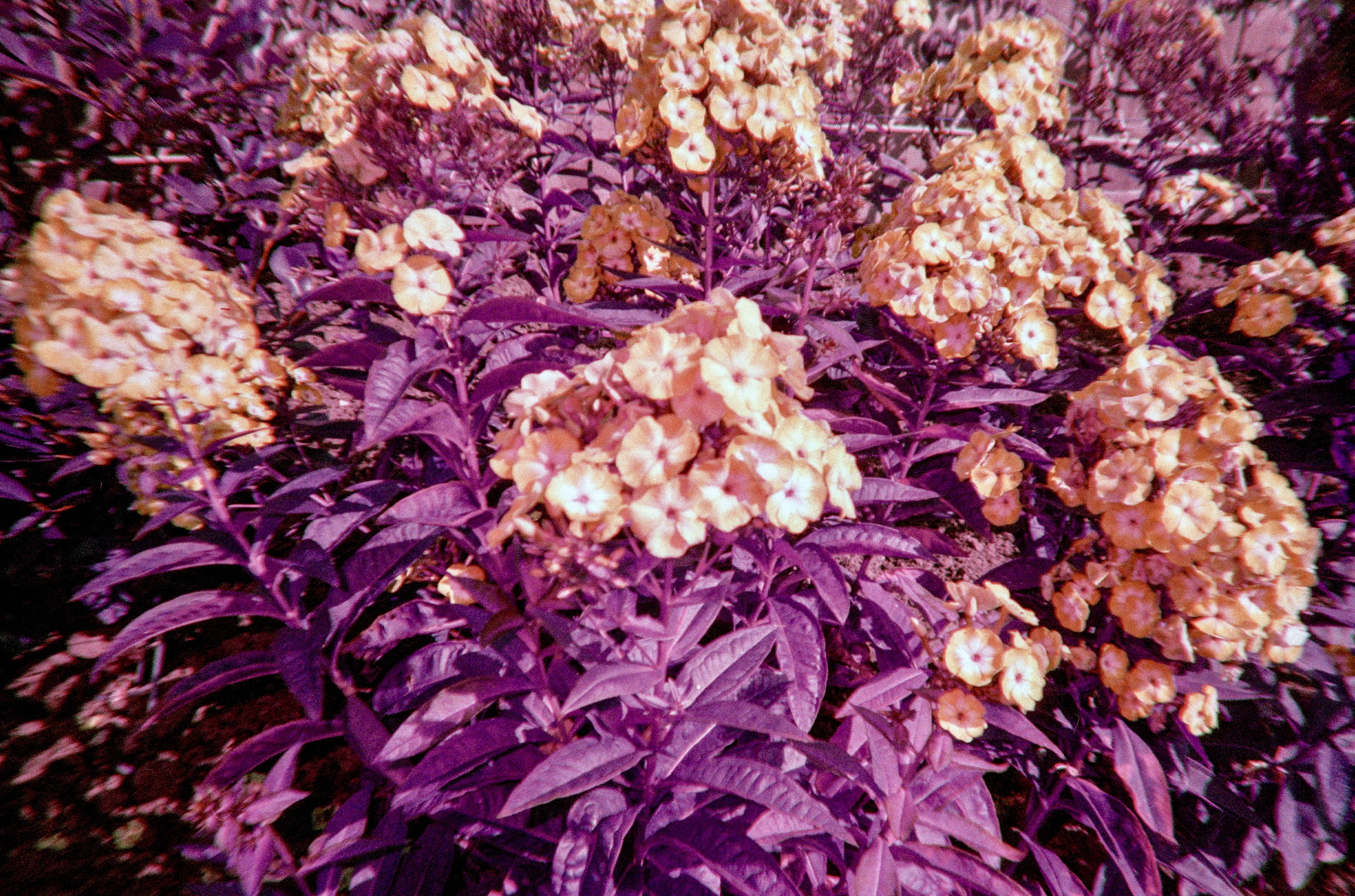 ---